Beloved weatherman Rusty Garrett isn't letting the return of his cancer stop him from doing what he loves
Published: Aug. 25, 2023 at 5:37 PM CDT
WACO, Texas (KWTX) - Beloved Central Texas weatherman Rusty Garrett, 68, isn't letting the disappointing news of his cancer returning just months after being declared cancer-free get in the way of enjoying his life and giving back.
Rusty learned the news in July that his esophageal cancer had returned and began 33 rounds of radiation yesterday but in true Rusty-style he's not focusing on the negative.
"I'm disappointed that the cancer returned but I'm not going to let it keep me from living my life and doing what I love to do and find purpose in doing," Rusty said.
Rusty's volunteer schedule would be busy for someone not battling cancer.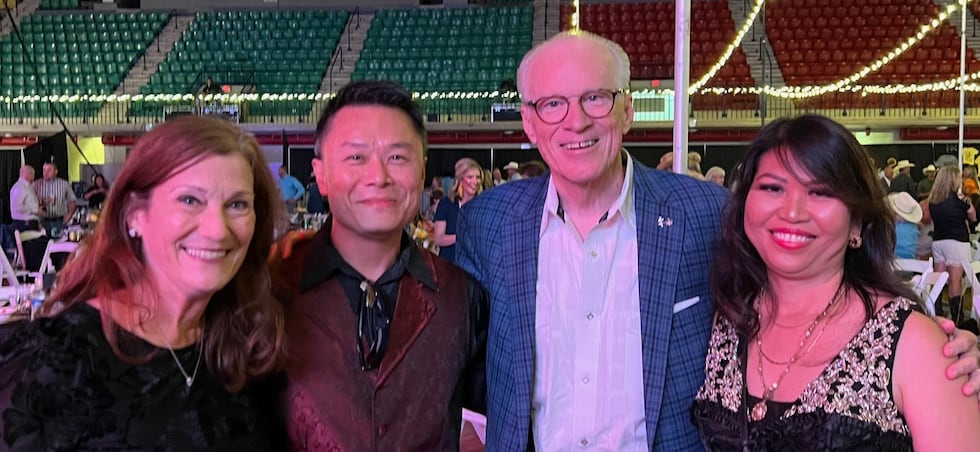 He spent the last week helping other cancer patients, traveling to D-C to support his work as a Scottish Rite Mason, and supporting those who turn to the Salvation Army for help.
This past Saturday night, Rusty and his wife Ann attended the Central Texas Cattle Baron's Ball where he received the 2023 Honoree Award from the American Cancer Society.
"It just made me really feel like I have the Cancer Society at my back and I'm so appreciative of how they have supported my treatment," Rusty said. "It was very, very meaningful to me."
KWTX produced a video which aired at the event.
It had to be recorded twice as Rusty's first sit-down interview had expressed his joy in beating cancer.
Days later, he learned the cancer had returned.
Many who watched Rusty's testimony were moved to tears.
As a result of Rusty sharing his story on how the ACS helps so many people just like him, tens of thousands of dollars in additional funds were raised at an auction and through online giving.
Just after taking his boots off from the event, Rusty headed to Washington D-C to help support one of his other favorite organizations of Scottish Rite.
Rusty was selected to be the only personal representative of the Sovereign Grand Inspector General of the Masons in Texas to attend the coronation of two dear friends to the 33rd degree of the Scottish Rite, which is one of the highest honors of the organization.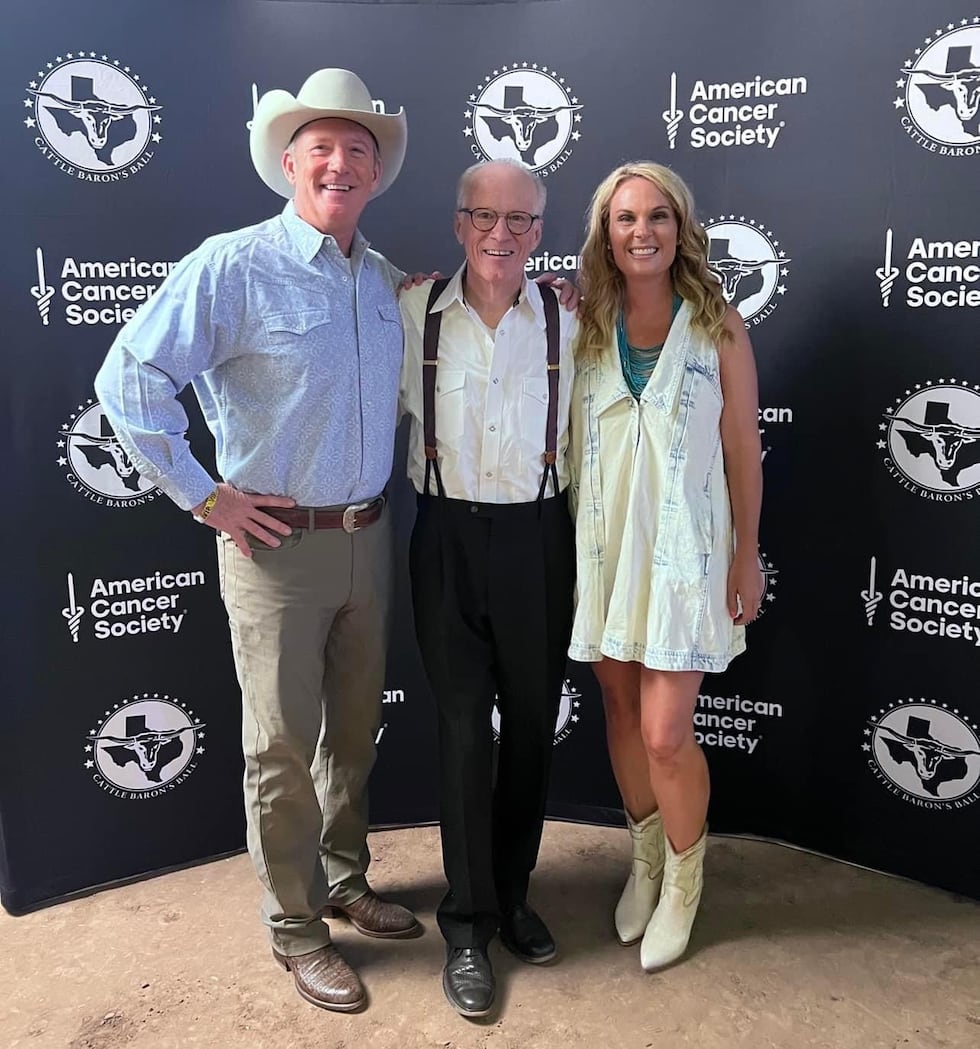 The two men honored with the distinction were Stan Parker and Doug Fitzjarrell.
Rusty received his distinction a few years ago.
Rusty said the experience was memorable and he was happy to be among those doing so much good for others.
Last night, Rusty attended a board gathering for The Salvation Army in Waco where he has been chosen as the honorary chairperson for the fundraising drive underway to get a centralized location up and running.
The Salvation Army is a partner of Rusty's annual Toys for Tots Campaign.
"With our work with the Toys for Tots and Salvation Army and Marine Corps, it's another passion of mine that I'm focusing on," Rusty said. "The good thing about all these things that I'm involved with is it takes my mind off the cancer treatment."
Rusty's radiation treatments will continue through early October.
The new cancer appears to be located in a centralized area and has not spread.
"I will not let cancer defeat what I love to do the most and that's giving back," Rusty said.
Copyright 2023 KWTX. All rights reserved.