Longtime elementary school custodian becomes teacher at the same school after earning her GED
Published: Aug. 30, 2023 at 5:34 PM CDT
WACO, Texas (KWTX) - A longtime elementary school custodian has traded in her cleaning supplies for teaching supplies, overcoming the odds by going back to school for her GED while working full-time as the head custodian at the same school where she is now teaching.
Isabel Navarro, 35, is in the first weeks of her new job as a paraprofessional, or teacher's assistant, at Spring Valley Elementary in the Midway ISD, where Isabel has worked since 2016 cleaning the classrooms.
She said teaching is a dream come true.
"When I was a child, I always wanted to be a teacher or a nurse," Isabel said. "And I started working at 15 years old to help my parents at home and now I can finish my education and follow my dream."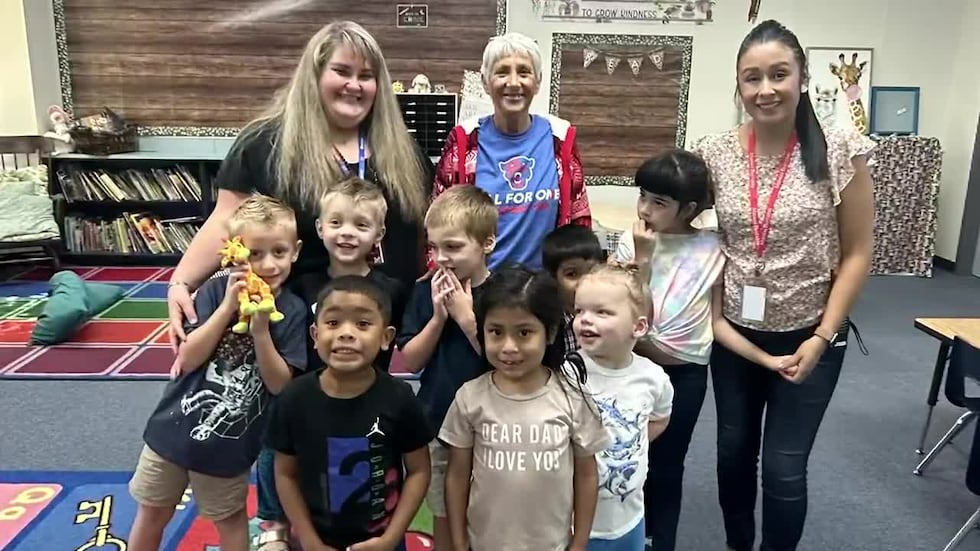 Isabel grew up in Zacatecas, Mexico, and dropped out of school as a teenager to get a job and help support her family.
She moved to the United States in 2009 after meeting her now husband, Ramesh, who lived in Waco.
Isabel worked in housekeeping at Baylor for a couple of years before starting her job cleaning at Woodway Elementary in 2013.
In 2016, Isabel began working at Spring Valley Elementary where she's been a fixture as the lead custodian.
But while she cleaned, she dreamed.
Isabel loved interacting with the kids as a custodian, but she really wanted to make more of an impact in the classroom. so, she made the decision to go to M-C-C to obtain her GED, an extremely difficult feat, she says, as English is her second language.
Spring Valley Elementary School Principal Kappy Edwards said watching Isabel go to school while being a mom and holding down a full-time job was inspiring.
"I am immensely proud of Isabel's determination and commitment to furthering her education, obtaining her GED and transitioning into a paraprofessional role within Spring Valley," Edwards said. "This achievement, especially while working full-time as our head custodian, and managing a family with three children, showcases her admirable dedication and serves as an inspiring example for others."
Isabel received her GED at a ceremony for M-C-C in June. She was offered a job as a teacher's assistant at Spring Valley finishing up her last day as a custodian July 28 before starting her new job as an aide July 31.
"It's been good, so so good," Isabel said. "Every day is something new to learn not just for the kids but also for me, too, and I'm very happy to come in this way and share with my teachers and principals. They've been supportive for all my journey in my life."
Isabel is happy with her new position and is enjoying making a difference.
She said she would like to eventually earn her teaching certificate and have a classroom of her own.
Isabel hopes her story of overcoming the odds will inspire others to never give up on their dreams.
"I want to try new opportunities for me, and I wanted to show myself that it's never too late to keep learning and I wanted to show everybody that you still can do it."
Copyright 2023 KWTX. All rights reserved.