Central Texas volleyball players help make history by attending the record-breaking Nebraska volleyball match
Published: Aug. 31, 2023 at 5:44 PM CDT
WACO, Texas (KWTX) - Some local high school volleyball players helped make history as they attended the record-breaking volleyball match in Nebraska which packed in more than 92,000 fans in a football stadium.
The attendance of 92,003 at Memorial Stadium in Lincoln, NE., set a world record for the most fans at any women's sporting event in the United States and in the sea of fans were six volleyball players from Midway High School.
Beth Popejoy, Cailyn Coats, Rania Janek, Kendall Ralston, Cam Carter and Piper Starling, all sophomore volleyball players on Midway's Junior Varsity squad, attended the game together.
"It was such an amazing once in a lifetime opportunity and the atmosphere was incredible," Janek said.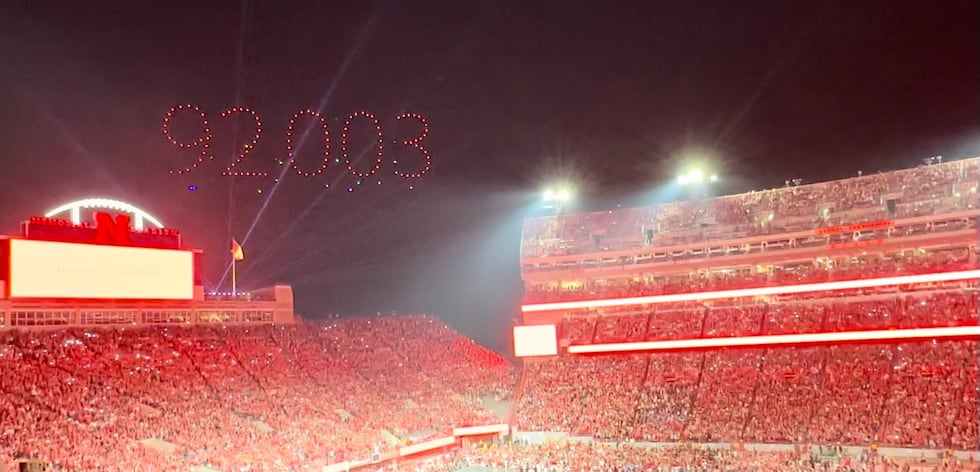 The girls eat, sleep and breathe volleyball.
In addition to school volleyball, several of them play on extremely competitive select teams.
Janek, Ralston and Popejoy are members of Waco Junior's National Team.
Starling plays for Austin Performance's National Team and says being part of making history in the name of women's sports was incredible.
"It's so nice to see our sports get the recognition it deserves, and it makes us so excited for women's sports," Starling said.
According to Nebraska's release, the previously recognized world record was 91,648 fans in a UEFA Champions League match between Barcelona and Wolfsburg in 2022 in Spain.
The previous record for an American women's sporting event was 90,185 in USA's FIFA World Cup Final against China in 1999 at the Rose Bowl in Pasadena, CA.
The Husker volleyball program has a strong following and has sold out 306 consecutive regular season matches.
Copyright 2023 KWTX. All rights reserved.