Girl, 3, unearths eyeglasses likely buried for half a century in Gatesville
Published: Sep. 6, 2023 at 4:48 PM CDT
GATESVILLE, Texas (KWTX) - A remarkable discovery was made by a 3-year-old girl digging in the backyard of a home her grandparents are renting in Gatesville as she uncovered eyeglasses that were likely underground for half a century.
Those glasses seemed almost untouched, minus missing the lenses, and still included a name printed inside, which led the renters to returning them to the late woman's family.
The white glasses had a green label with the name "T. Sheperd."
The renters, who did not want to be identified, knew the history of the home and that Sheperd was the name of the family who still owned it.
When Terri Shepherd Castro went to the house to have the tenants sign their new lease, they met her at the door with the white-framed glasses that Terri immediately recognized as belonging to her late grandmother, Tribble Shepherd.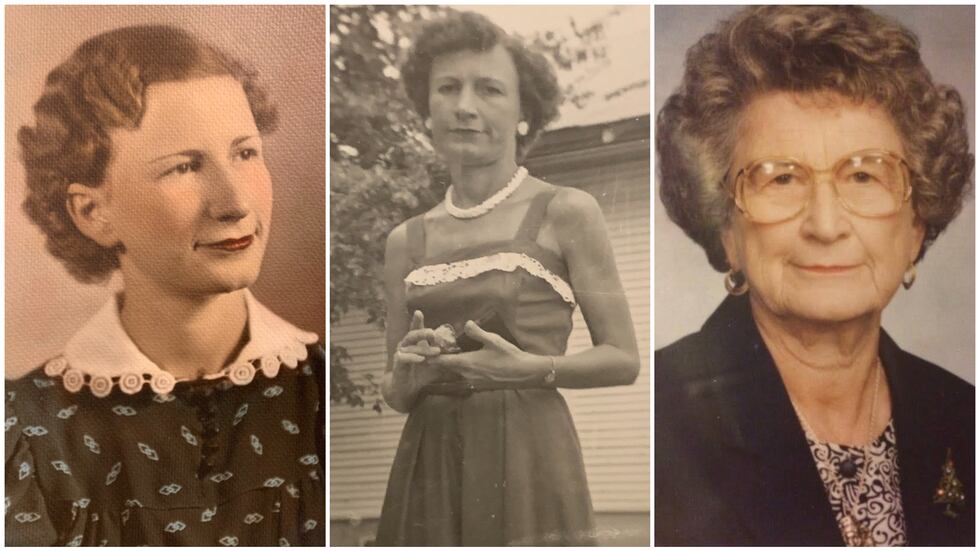 "As soon as I saw them, my heart sank!" Castro said.
Terri took the glasses home and went on a mission to find a photograph of her grandmother, who passed away at the age of 97 in 2016, wearing them.
She discovered a photo of Tribble, known to the family as "Bubbles," wearing them in a vacation picture in Hawaii in the 1960s.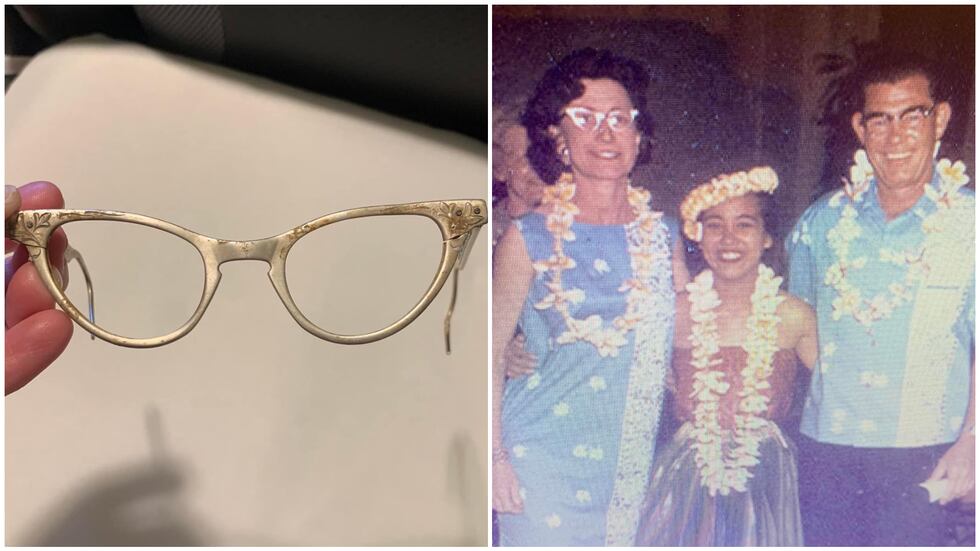 "I was able to find a picture of her wearing these glasses and in a way it kind of feels like a gift from her," Terri said.
Terri believes those glasses could have been buried for decades.
"For the tenants to bring these to me after probably being in the ground around 50 to 60 years is just remarkable," Terri said. "The frames are still intact, and the label is still there of my grandmother's name."
Tribble and her husband, Snooks, who married in 1936, were well known residents of Central Texas.
Tribble worked at the Coryell County Clerk's office for 30 years and was County Clerk for 15 years before retiring in 1988.
The home in which the glasses were discovered was built by the couple in 1952.
They raised two boys in the home, including Terri's dad, Charlie.
Snooks inherited the Shepherd Motors Dodge Dealership in Gatesville from his father, who opened the dealership in 1925.
Terri said she had had conversations with the current tenants about the history of the home and her family, and they knew how thrilled she'd be to get a family heirloom back.
"It means so much to have them back," Terri said.
And as to how the glasses ended up nearly a foot underground?
"That's the hundred dollar question," she smiled.
Copyright 2023 KWTX. All rights reserved.