SpaceX participates in McGregor Founder's Day Parade, stuns onlookers with huge raptor vacuum engine
Published: Sep. 20, 2023 at 4:50 PM CDT
|
Updated: Sep. 20, 2023 at 4:51 PM CDT
WACO, Texas (KWTX) - The same type of engine that SpaceX hopes will one day rocket humans to Mars paraded through the streets of downtown McGregor, a rare sighting for the town where the company has operated a rocket-testing facility since 2003.
SpaceX has issued no formal comment, but KWTX has learned the engine on the back of a trailer in the annual McGregor Founder's Day Parade Saturday morning was the raptor vacuum engine which is the same type of engine SpaceX has on its Starship in South Texas.
Starship spacecraft and Super Heavy rocket, collectively called Starship, is a fully reusable transportation system designed to carry both crew and cargo to earth orbit, the Moon, Mars and beyond. Starship is the world's most powerful launch vehicle ever developed.
Every engine used on a SpaceX rocket comes through Central Texas for testing in the town of 6,000.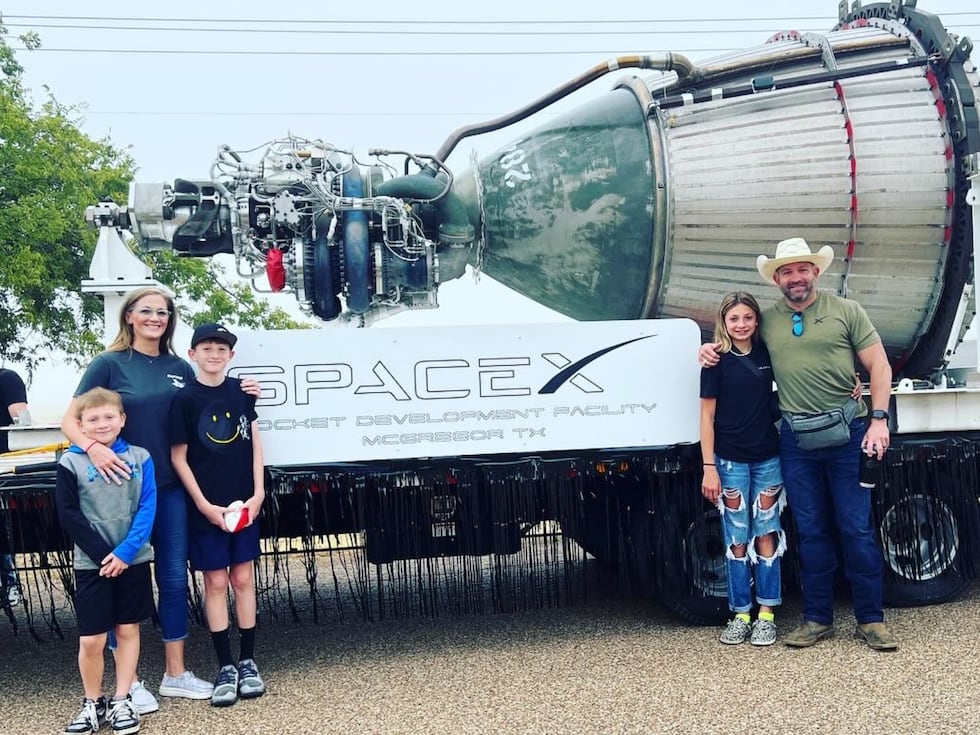 Outside of an unannounced display of an engine in town one day, SpaceX, known for it's secrecy, hasn't had a public showing like this before.
Residents waved as the engine passed by while SpaceX employees and their families waved and tossed candy from the trailer hauling the engine.
Starship's first orbital flight attempt on April 20 ended with the vehicle being intentionally destroyed after the first stage Super Heavy booster failed to separate from the main Starship itself.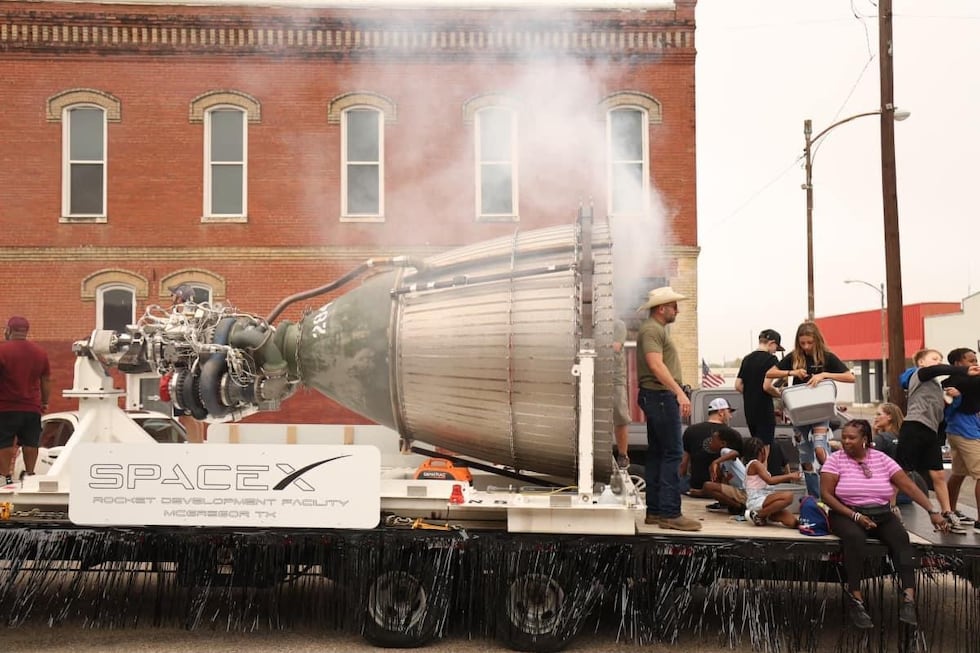 The FAA has been working with SpaceX to approve the next launch date, but reports this week indicate a required environmental review by a different federal agency could keep the vehicle grounded for months longer.
Residents who missed the public display over the weekend can still see a part of the testing facility's history, though it's not related to the mission to Mars.
SpaceX currently has a Merlin engine from the Falcon rocket from the facility in McGregor on permanent display at the Mayborn Museum on the Baylor Campus where it's been since 2020.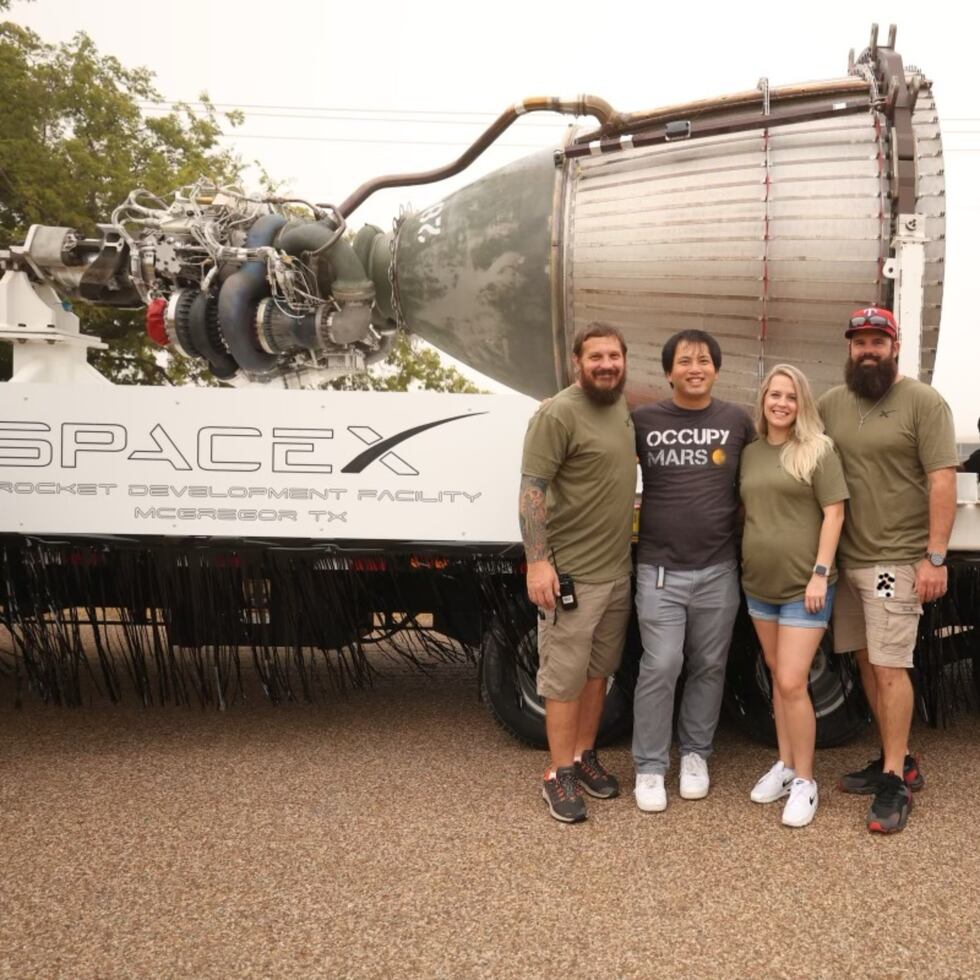 Copyright 2023 KWTX. All rights reserved.