Cowboys All-Pro CB Trevon Diggs suffers torn ACL, out for the season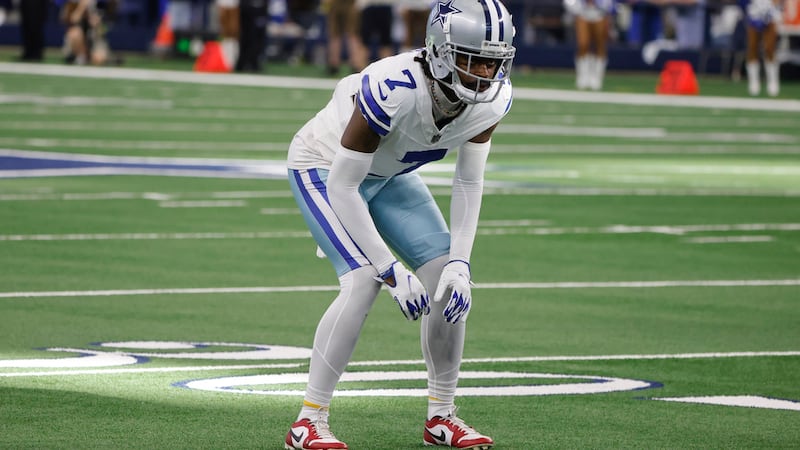 Published: Sep. 21, 2023 at 3:58 PM CDT
DALLAS, Texas (KWTX) - Cowboys star CB Trevon Diggs is out for the season after suffering a torn ACL in practice today, according to NFL Insider Ian Rapoport.
Diggs had a strong start to the season, having an interception and forcing a fumble in the first two games.
Before the season, Diggs signed a 5-year, $97 million contract.
Cowboys quarterback Dak Prescott was asked about Diggs' injury after practice and declined to comment.
"I'm not going to speak on anything, way too early, so I guess some (reporters) saw him leaving the field, prayers hoping for the best simple as that," Prescott said.
Copyright 2023 KWTX. All rights reserved.