Former Trump aide Cassidy Hutchinson accuses Rudy Giuliani of groping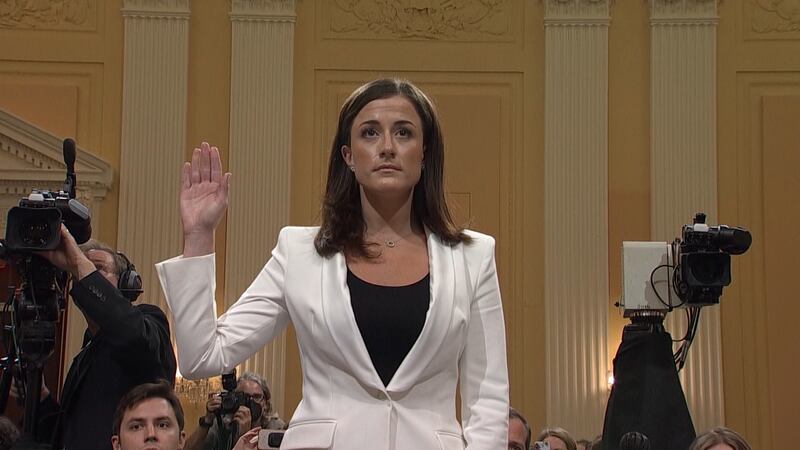 Published: Sep. 21, 2023 at 7:09 AM CDT
(CNN) - Cassidy Hutchinson, a former aide in the Trump White House, claims in a new book that Rudy Giuliani groped her.
Hutchinson said it happened backstage at the rally before former President Donald Trump's supporters stormed the U.S. Capitol on Jan. 6, 2021.
She details her time in the Trump administration and afterward in a book titled "Enough" that is set to be published next week.
Hutchinson writes that Giuliani put his hands under her blazer, then her skirt at the rally, and she said the incident was seen by others.
A political adviser to Giuliani called Hutchinson's claims a "disgusting lie." He said it's fair to ask why she is coming out with allegations from two and a half years ago as part of the marketing campaign for her upcoming book.
Copyright 2023 CNN Newsource. All rights reserved.