Central Texas students with disabilities crown their own homecoming queen, sparking new tradition
Published: Sep. 27, 2023 at 5:30 PM CDT
WACO, Texas (KWTX) - Students with disabilities at an area high school crowned their own homecoming queen, also with a disability, for the first time in what school officials say will be a new tradition.
University High School's functional academic students were given the opportunity to vote for a senior girl amongst their classroom peers.
The voting came in addition to the traditional homecoming queen crowned at halftime of the game.
Ke'Unshay Daniels-Cook, better known to her friends as KeKee, was crowned during the high school pep rally Friday.
"I was happy," she said.
Alonza McAdoo, a 2002 University High School graduate, is in his second year as principal at his alma mater and was part of the festivities crowning the queen.
"We have to empower all we have to value all, and we have to make that an action," he said.
Selecting a homecoming queen with a disability by classmates with disabilities was his idea but says it was his staff that carried it out.
"University is very fortunate to have a special person on our campus named Mary Olivarez. She oversees a lot. Mrs. Olivarez made sure that this actually took place on our campus," McAdoo said.
McAdoo said crowning KeKee represents what University is all about.
"One of the things that I want to make sure is that every student that comes into our building knows that not only are they welcome but they are part of our school tradition and make sure that we are embracing those three values that we say we live by which is to love, serve and care, "McAdoo said.
KeKee is involved in choir and says she loves to sing and dance.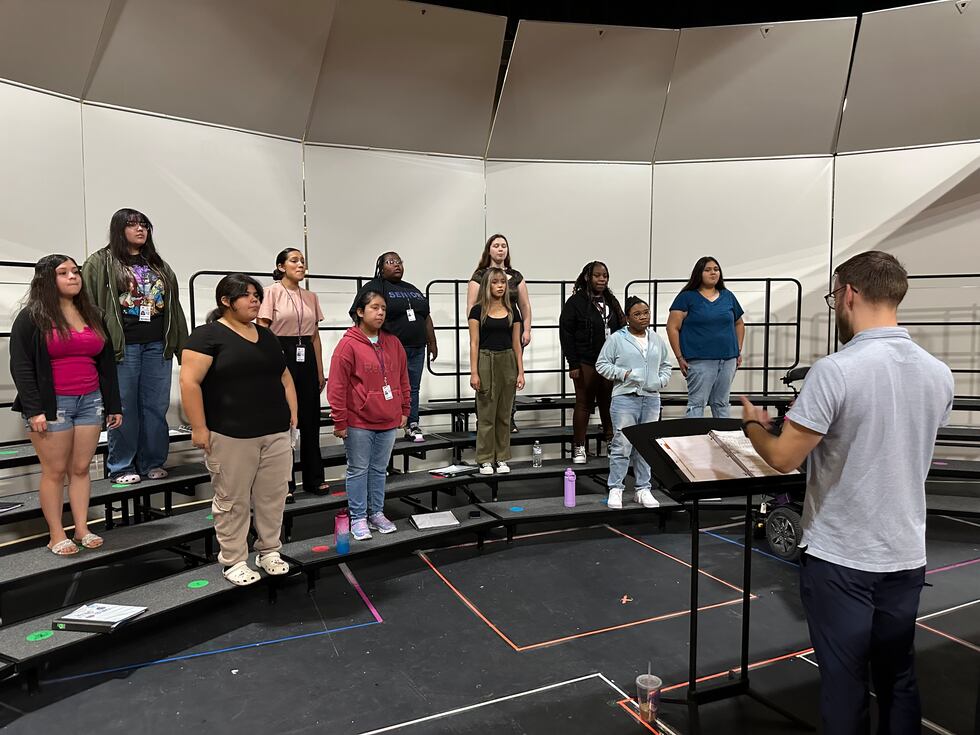 She's known for being a supporter of all things purple and white.
McAdoo says she was the perfect choice as she embodies the school's core values.
"I wanted to make sure that we highlight them and can tell you right now that Kekee is one of those that definitely highlights those at our school each and every day," he said.
KeKee will wear the crown all year and then return next year to pass it on to the next queen.
Copyright 2023 KWTX. All rights reserved.