Former civil engineer guilty in child sex abuse case, sentenced to life in prison
Teen testified Webb, a relative, abused her for years while he was living with her family in Central Texas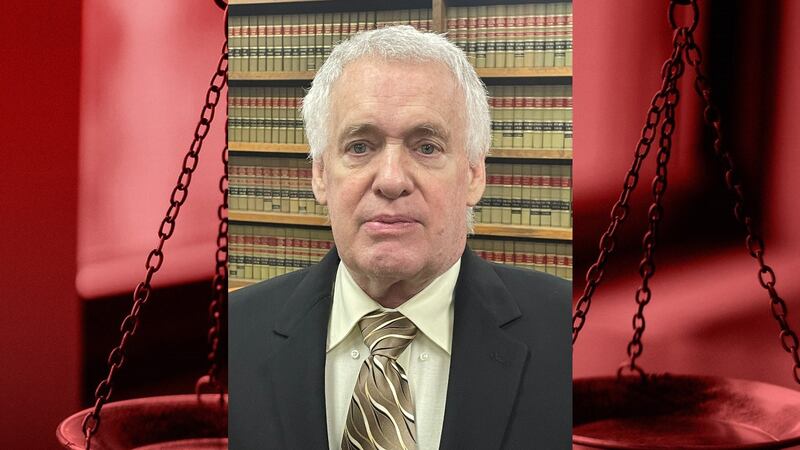 Published: Sep. 27, 2023 at 6:37 PM CDT
WACO, Texas (KWTX) - BREAKING: A McLennan County jury on Monday deliberated about 10 minutes before deciding to sentence Thomas Webb, a former civil engineer convicted of continuous sexual abuse of young child in a case involving a relative, to life in prison without parole.
This is a developing story. A new article will be published on KWTX.com later today.
ORIGINAL ARTICLE:
A 19-year-old woman testified Wednesday that her relative, Thomas Webb, touched her inappropriately on multiple occasions over the course of several years while he lived with her family in Waco and Axtell.
Webb, 64, a former civil engineer, is on trial in Waco's 19th State District Court on a continuous sexual abuse of young children charge.
The woman and her younger sister reported the alleged abuse in 2017, and at least three other relatives of Webb's, two females and one male, reported during the ensuing investigation that Webb molested them, also.
Webb is not on trial this week on the allegations from the other three relatives. However, some of them are expected to testify during the trial, which is expected to continue into next week.
In opening statements Wednesday, Webb's attorney, Sylvia Cavazos, of San Antonio, told jurors that Webb denies the allegations and said that on some of the dates he is alleged to have abused the girls he was working out of the country.
She said the girl's stories "don't match up," adding that they have told differing versions of the alleged abuse. "We may never know the motive for why she said she was being touched inappropriately," Cavazos said.
She said Webb coached his daughter's softball team for 15 years and there were never any accusations of unlawful behavior.
The woman testified that Webb started touching her over her clothes when she was in the fourth grade and Webb was living with her family on North 44th Street in Waco. The abuse continued after her family moved to a home on Old Mexia Road in Axtell, she said.
"I was scared," she said. "I didn't know what was going on. It was the first time anything like that happened to me... I knew it wasn't right and I just ran out of the room."
She said Webb frequently would take her to Target in Waco and buy her video games and other items, including an iPhone.
The second time he molested her, she said, was on one of those trips to Target, where he touched her in his orange pickup truck while kissing her neck and ear.
She also described an incident when she and her sister were playing hide-and-seek with Webb and he found her and her sister hiding in his dark closet. She said he got into the closet with them and started molesting her. Her sister could not see the abuse, she said, but her sister told her later that Webb also abused her, too.
The woman said she never told her mother or anyone about the abuse until her father was released from prison in March 2017 and she went to visit him.
"My Dad got so angry," she said. "He got so upset and he hugged me and just let me cry. I told him because my Dad has always been my safety spot, no matter what."
During cross-examination, Cavazos asked the girl if she was so afraid of Webb, why she continued to go to Target with him and why she chose to hide in the closet in his room when they lived in a four-bedroom house and there were plenty of other places to hide.
"You say you were scared of him, but you went into his closet in his room," she said. "You chose to go into his closet."
The girl, who has a 10-month-old child, testified that she was depressed because of Webb's abusive behavior, she didn't want to go to school and had nightmares.
She said the abuse also affected her first romantic relationships, saying the joyful experience that should have been associated with her "first kiss" was ruined because she saw Webb's face when she closed her eyes.
Prosecution testimony will resume Thursday morning.
If convicted of continuous sexual abuse of young children, Webb faces from 25 years in prison without parole up to life without parole.
Copyright 2023 KWTX. All rights reserved.