Man used phone app to track Central Texas woman he kidnapped and sexually assaulted: court document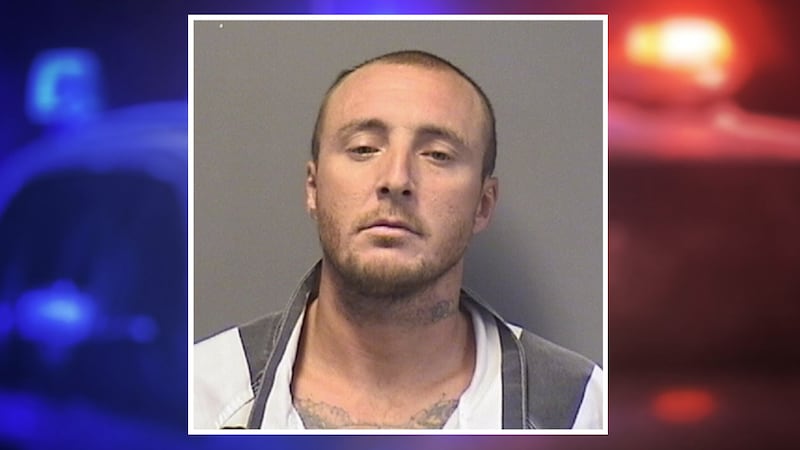 Published: Oct. 3, 2023 at 1:15 PM CDT
CORYELL COUNTY, Texas (KWTX) - James Robert Bolton is charged with aggravated sexual assault, a first degree felony, after he allegedly used a phone app to track a woman he assaulted, kidnapped and then raped, a court document obtained by KWTX states.
At about 8:15 p.m. on Sept. 9, Coryell County Sheriff's Office deputies responded to the area of Farm-to-Market Road 107 after relatives of a missing woman reportedly kidnapped found her Dodge Challenger at a bridge on 107 near FM 1829.
Deputies and a Texas Park ranger began looking for clues and would later locate the missing woman in a field nearby. The Texas park ranger observed scratches and bruises on her body, in addition to dirt that appeared to have been shoved into her mouth.
The ranger noticed the woman was breathing, but was "in and out of consciousness," and administered a dose of Narcan because it appeared the woman was under the influence of some sort of narcotic.
The woman did not react to the Narcan, would not speak to deputies and the park ranger, and "appeared to be in distress."
An EMS crew transported her to a hospital in Waco, where a SANE exam was conducted and revealed the woman had injuries consistent with a sexual assault.
Detectives spoke with the woman the next day and she described what happened to her. She also identified James Robert Bolton as the man who attacked her and sexually assaulted, the court document states.
The woman told investigators Bolton learned of her location by tracking her cell phone location using an app he installed on both of their phones while they were in a previous relationship, the document further states.
The woman said that when Bolton located her, he struck her on the side of the head with a stone, knocking her out.
She said she remembered Bolton saying he was going "to teach her how to talk to him" and that he was upset because he learned she was in a relationship with another individual.
Bolton is being held at the Coryell County Jail on a $500,000 bond, per online records.
Copyright 2023 KWTX. All rights reserved.