Nurses at Fort Worth hospital make a mum for Central Texas student who missed homecoming festivities
Published: Oct. 3, 2023 at 5:44 PM CDT
WACO, Texas (KWTX) - Nurses at a Fort Worth hospital brought a Central Texas high school homecoming to a middle school student with disabilities who unexpectedly got stuck in the hospital during the weekend festivities.
The Cook Children's Hospital employees went to work after learning Faith Fortenberry, 12, of Hubbard, who battles muscular dystrophy, was crying because she was missing her school's homecoming weekend in Hubbard thanks to a longer hospital stay than anticipated.
"She was crying most of the day Saturday and the nurses discovered it was because she'd miss Homecoming," Faith's mom, Leeann Ivy, said. "So, they rallied and threw together a mum with coffee filters, a hospital printer and a ribbon from the child life specialists."
The nurses brought the handmade mum to Faith's room and hung it up for the young girl to see.
It immediately brought joy to Faith during an otherwise disappointing time.
Faith had foot surgery Thursday in Fort Worth and was set to be released Friday morning when her oxygen levels unexpectedly dipped, and she was admitted to the ICU.
"It should have been an easy one and a one-night recovery," Faith's mom, Leeann Ivy, said. "We were supposed to go home Friday morning."
Faith quickly realized she wasn't going anywhere over the weekend.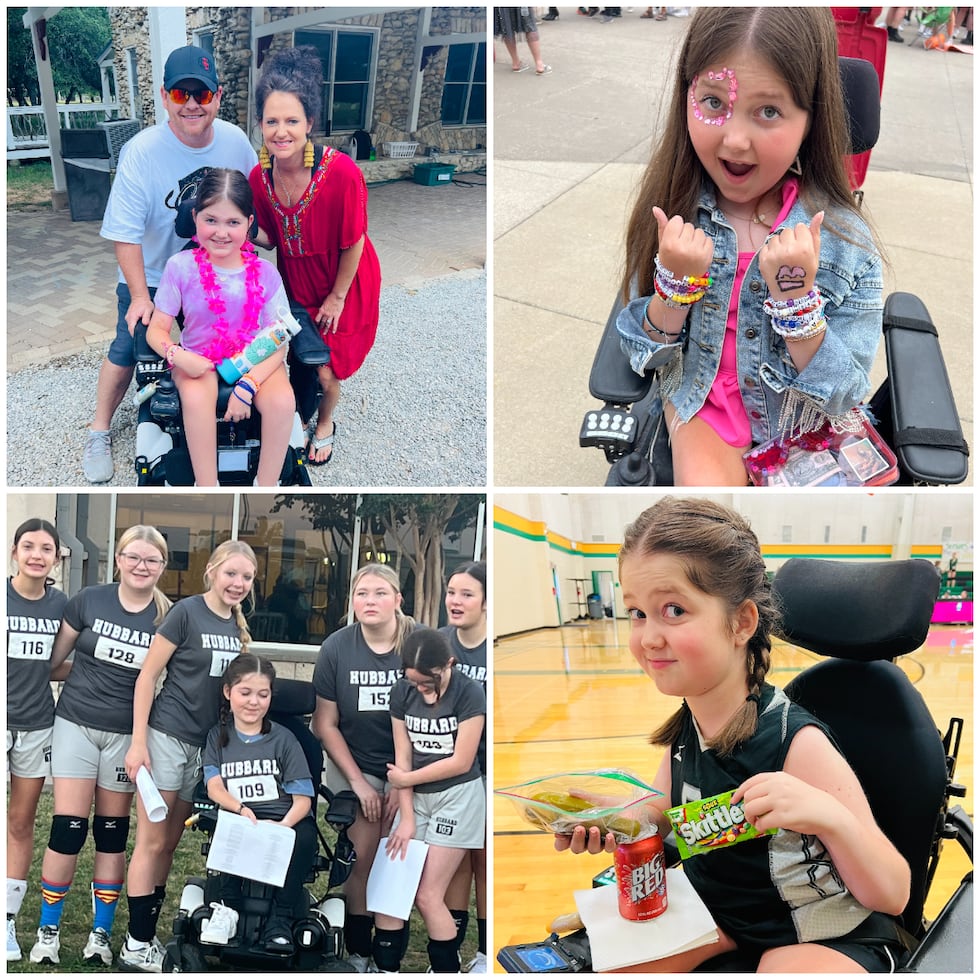 Missing moments isn't anything new for the former national ambassador for the Muscular Dystrophy Association.
Faith has spent Christmas Eve, Easter, Valentine's Day, Thanksgiving and Mother's Day in the hospital.
She's missed class parties and even her first day of school.
Faith couldn't hide her disappointment that homecoming was now added to the list.
"Due to complications I had to stay a few extra days and I had to miss my first homecoming at my new school, but the nurses were so kind, and they made me a mum with my school colors," Faith told KWTX.
"It means to me that they care and that they're really nice and they like their patients."
Faith was discharged from the hospital Sunday and returned to class at Hubbard Middle School on Tuesday morning.
Copyright 2023 KWTX. All rights reserved.