Central Texas football player gives up jersey number once worn by teammate's late brother
Published: Oct. 4, 2023 at 5:34 PM CDT
WACO, Texas (KWTX) - A Central Texas high school senior quarterback gave up his jersey number this past week so the younger brother of a former Lorena football player who died in an accident in August, and wore the same number, could wear it.
No one asked Landon Holze, 17, to give his #14 jersey to Messiah Moore, who lost his big brother, Michael, in a motorcycle crash just a year after he graduated Lorena High School. Michael wore the #14 when he helped Lorena clinch a state title in 2021.
Messiah was moved up to varsity this past week where Landon had been wearing #14 since last year's playoff season.
"Whenever I heard that I went to coach KJ (Kevin Johnson) and said 'coach I just feel it would be right to dedicate my jersey to Messiah and he just said 'now, Holze, it's your senior year and you don't have to do this,' and I just responded with 'yes, sir, I know, coach, but I just felt the Lord talking to me and I just feel like this is the right thing to do."
Michael's death hit the entire community of Lorena hard.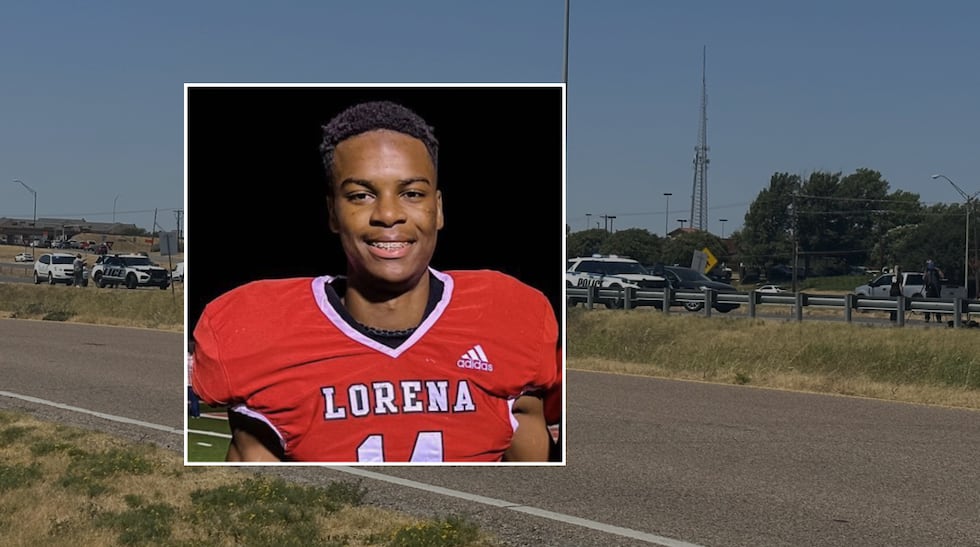 Landon considered Michael a close friend on and off the field. The classmates enjoyed football together and also played a lot of Xbox.
"I was great friends with him," Landon said. "He was a teammate, brother and a family member to everyone in the community."
Ladon's dad, Chris, was unaware of his son's plan to give up his number but says it's one of his proudest parent moments.
The family already had yard signs and jerseys with Ladon's name and number on the back to wear. Landon's senior pictures were even taken in #14.
Chris and his wife, Chris, had just received Landon's acceptance letter to Landon's dream university of Texas A&M when he got a text from his son letting him know what he intended to do.
"I was holding the letter when Landon texted us that and his mom and I both just got extremely emotional," his dad said. "You try to raise your kids to be better than you are. That was one of those things that was like, wow. This is what life is about."
Landon said Messiah was very appreciative of the selfless act and was proud to represent his brother on the field.
"Whenever he found out about it, he came up to me and gave me a huge hug and he said 'I love you brother. It means a lot and you didn't have to do it."
"It warmed my heart just really thinking I did the right thing," Landon said.
Landon will be wearing #36 when he faces off against the McGregor Bulldogs in McGregor Friday night.
He's also thrilled to be attending Texas A&M where he plans to major in business and accounting.
Copyright 2023 KWTX. All rights reserved.