Faye Zamarripa
May 20, 1939 - October 9, 2023
Updated: Oct. 13, 2023 at 9:52 AM CDT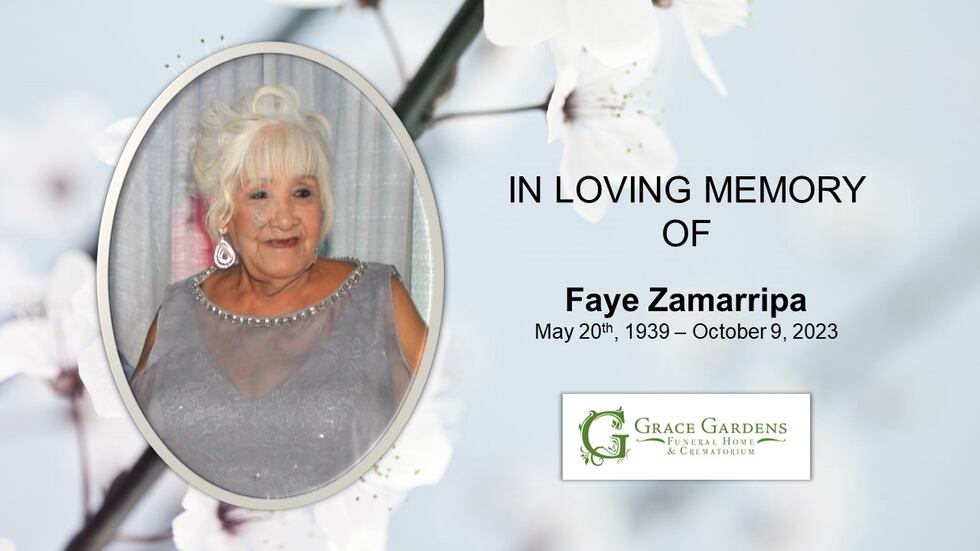 Our dear beautiful mother, Ophelia (Faye) Marquez Zamarripa was welcomed into God's kingdom on Monday morning, October 9, 2023. Services for Faye are planned at Grace Garden Funeral Home in Woodway, TX. Viewing visitation will be Sunday, October 15, 2023, from 4:00 pm – 6:00 pm, and funeral services on Monday, October 16, 2023, at 11:00 am officiated by Pastor Robert Gutierrez. A reception at Hewitt Park will follow the interment at Oakwood Cemetery.
She was born on May 20, 1939, in Waco, TX. She was our Matriarch, our Queen and beloved by so many people. She was a beautiful soul inside and out. Her beauty shined not only within her but shown outward towards her family and friends. She loved her family unconditionally and was a lighthouse whenever we needed to find our way. She had a compassionate and sympathetic ear, always ready to provide an answer or give advice when needed, which is why she made friends so easily. She always had a kind word and heart for strangers and would offer her assistance in any way she could. She enjoyed needlepoint, cooking, and spending time with her family.
Faye was a non-denominational Christian. Her faith was strong in our Lord. She enjoyed reading the bible and her inspirational scriptures daily. She was a beacon of hope, faith, strength, and love for her family.
She often spoke of how much she missed our dad, and longed to see him again. That is the part that brings our family peace, that she is with the love of her life, and with our heavenly Father. We know she and dad will be looking out for our family and sending guardian angels to protect us daily. Each one of her children, grandchildren, siblings, extended family members and friends had special moments with her that we will cherish all our lives. Those moments ranged from funny to serious, to disciplinary, to inspirational and/or motivational. We will miss her immensely, but she will live in our memories and in our hearts forever. A special memory for the family was their parents' 60th wedding anniversary which was celebrated in February of 2019.
Faye worked at Marathon Battery in her earlier years and became a Home Health Aide in her later years. She always enjoyed helping the elderly.
Faye was preceded in death by her husband, Paul Castillo Zamarripa, her parents, Bacilio and Dolores "Lola" Marquez, and her brothers, Roy, Fedencio, David, and Robert "Tito" Marquez. Left to carry her legacy of love are her daughters and son: Margaret Rubio and husband Joe, Rose Marie Zamarripa Carranza, Irene Zamarripa Flores, Gloria Blain and husband Larry, and Joe Paul Zamarripa and wife Chalon. Also surviving are her 13 grandchildren, 26 great grandchildren, along with numerous cousins, nieces, nephews, a brother-in-law and sister-in-law, all of whom were very close to Faye. She is also survived by her brothers: Julian, Humberto, Danny, Sam Marquez and wife Debbie, and sister Julia Diaz.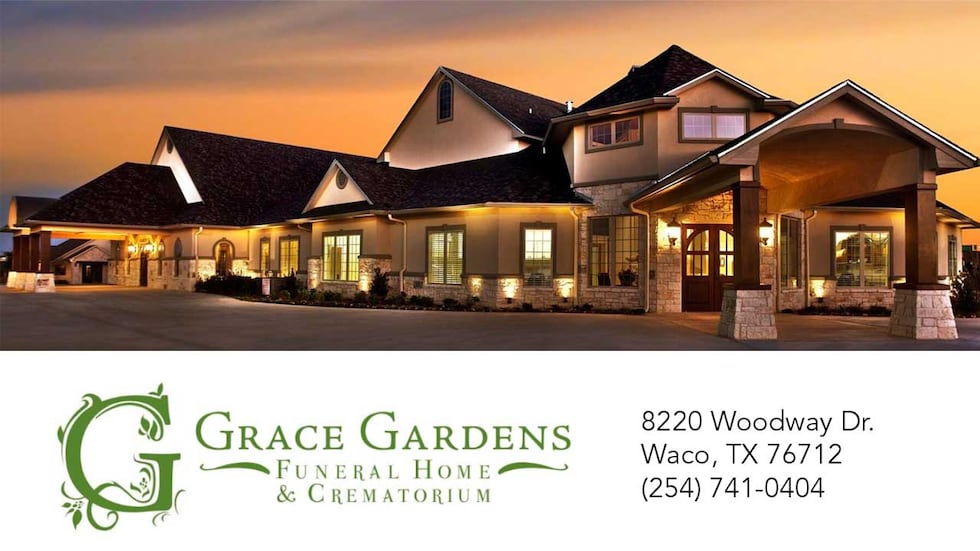 Copyright 2023 KWTX. All rights reserved.