James "Jimmy" Clyde Cox
September 4, 1945 - October 7, 2023
Updated: Oct. 12, 2023 at 12:52 PM CDT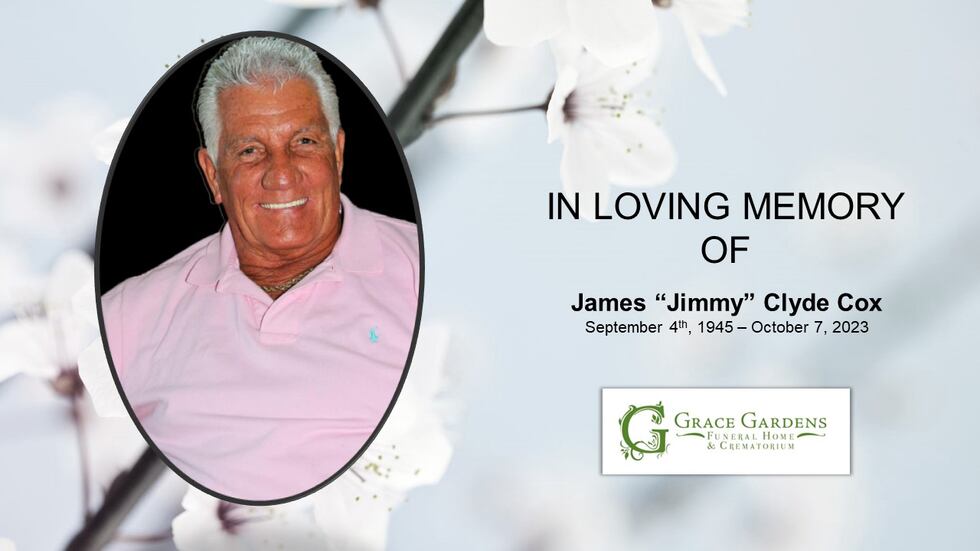 James "Jimmy" Clyde Cox, 78, of Waco, passed peacefully into the arms of his savior Saturday, October 7, 2023 with his loved ones by his side. A celebration of his life will be 3 pm, Monday, October 16, 2023 at Grace Gardens Funeral Home with Bob Patterson officiating.
Jimmy was born September 4, 1945 in Waco, Texas to Ollie Weeks and Wayne Cox. He attended school at Richfield High School. He was self-employed for the majority of his life. He enjoyed helping others. He loved to spend time with his family. His five daughters were his entire world. His grandchildren were his proud legacy and he adored them. He loved trips to the beach and time at Winstar. All who knew him, loved him and he will be greatly missed.
He is preceded in death by daughter Cathy Cox; mother, Ollie Ray Farney; brother, Wayne Cox; and Sister Kay Haught.
Left to cherish his memory are his daughters, Brenda Brooks and husband Larry, Melissa Odle and husband Jeff, Layce Gibson and husband James, Jamie Machac and husband Shawn; grandchildren, Jessica Baker and husband Asa, Shelby Brooks, Natalie Brooks and husband Fernando, Garrett Odle, Megan Odle, Hunter Odle and wife Haley, Mady McCormick, Clay Gibson, Hailey Gibson, Kynlie January, Henry Machac, Alana Machac, Brendan Machac; great grandchildren, Lylah Baker, Bowen Baker, Amith Baker, Sway Baker, Delanie Acosta, Eros Acosta, Moonie Acosta, Ozias Acosta, Ellie Ann Odle, Paisley Gerik; siblings, Bobby Farney, Pam Sudduth, George Farney, Bill Farney, Rebekah Barefoot; numerous nieces and nephews; a multitude of friends, and beloved dog, Shadow.
VIEW ORIGINAL: https://www.gracegardensfh.com/obituary/Jimmy-Cox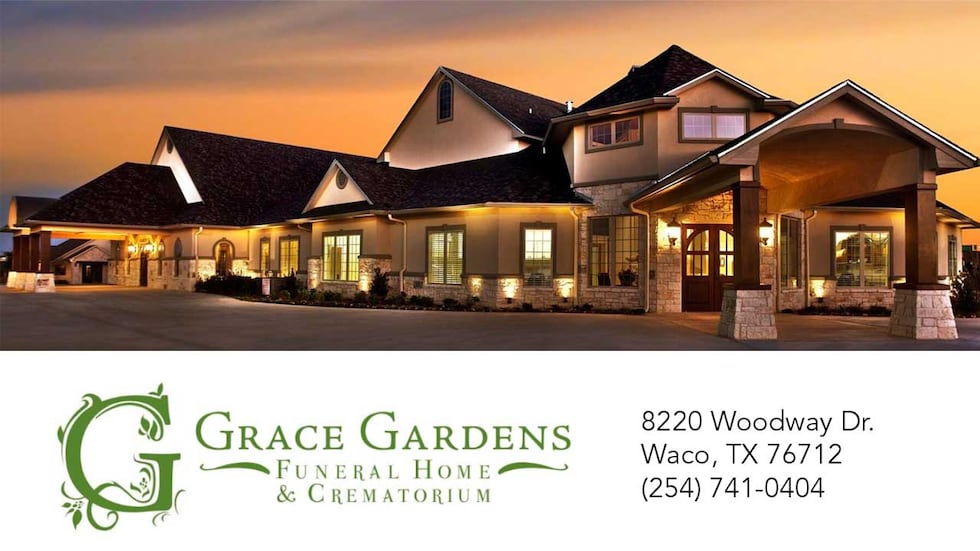 Copyright 2023 KWTX. All rights reserved.