Legendary Central Texas bull rider donates vest to raise money for young boy battling cancer
Published: Oct. 19, 2023 at 5:38 PM CDT
WACO, Texas (KWTX) - A legendary seven-time world champion bull rider from Central Texas has donated a vest he wore to win a world title to raise money for a young boy fighting cancer.
Sage Kimzey, 29, of Salado, mailed the vest to be put up for auction to help with medical expenses for the family of 3-year-old West Bradley of Corinth, MS.
West was diagnosed with Acute Lymphoblastic Leukemia on August 2, just days after his third birthday.
Kimzey has family connections with the rodeo-loving family from Mississippi and knew he wanted to help.
"I recently donated a vest, one that I wore at the National Finals Rodeo, and I actually won a world title in to help with a little buddy of mine, named West, help with all his medical bills," Kimzey said.
It's the first time Kimzey has donated a vest that protected him as he won a world title.
The clothing article is truly a part of rodeo history.
Kimzey first came on the scene in 2013 and became the youngest millionaire in the history of rodeo.
He has fans worldwide and that includes West, who has an affinity for bull riders.
The young boys' parents Kaitlin and Will said the entire family was brought to tears when they opened the package in the mail from Kimzey.
"We opened the mail and we all just cried, Kaitlin said. "For someone like Sage to do something like that just means a lot."
West proudly put on the vest as soon as it arrived.
The boy comes by his love for rodeo naturally.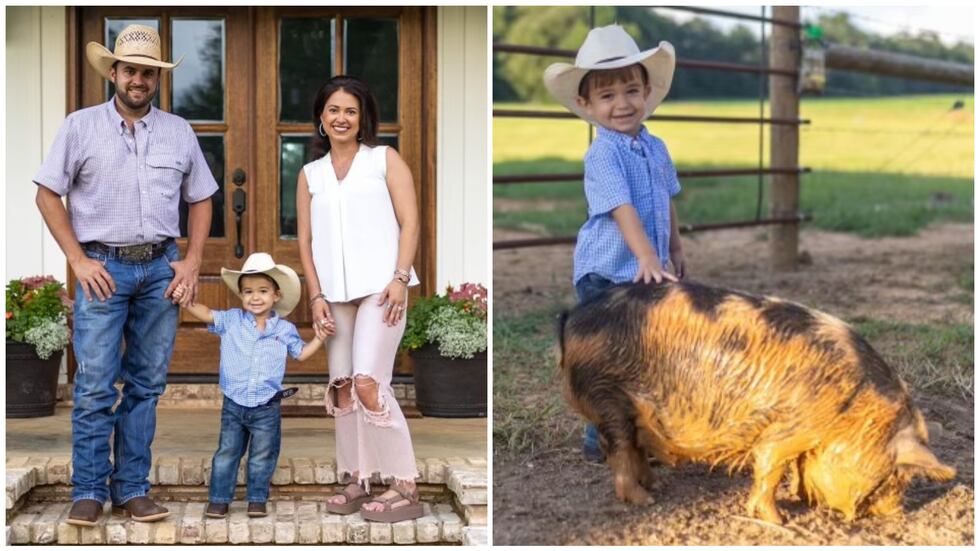 Will is a calf roper and team roper who has competed at PRCA rodeos in the Southwest circuit in the past.
The past few years, he's competed in rodeos in the International Professional Rodeo Association and a few associations in the Southeast.
And while his dad is a roper, West loves bull riding the most.
"His favorite movie is '8 Seconds," Kaitlin said. "He quotes everything from that movie. If he falls or anything he always gets up doing the Lane Frost wave."
West is currently undergoing chemotherapy treatment, mostly at home and occasionally overnight at St. Jude's Children's Research Hospital in Memphis, TN., where Thursday he went for a check-up.
Hi parents said he had a good appointment and has handled the last few months like a champ.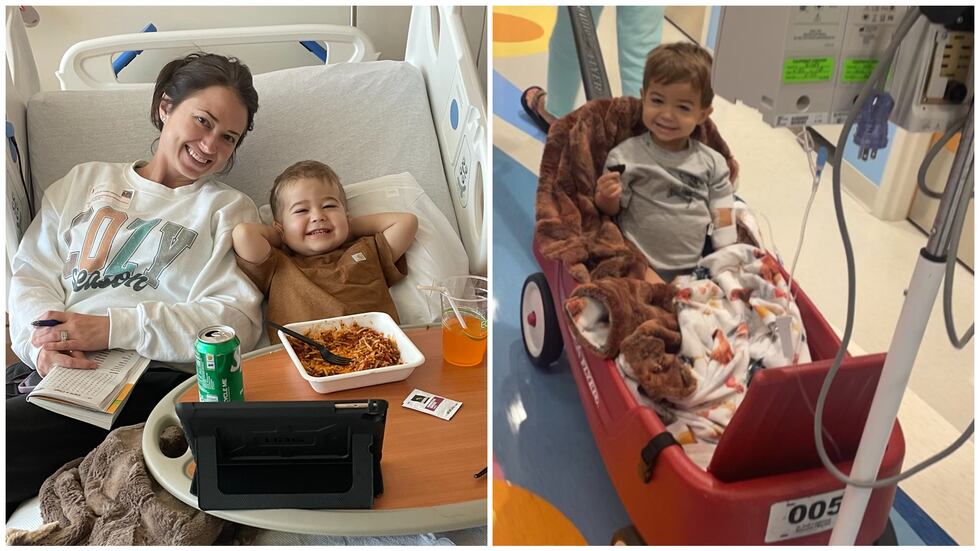 "He's truly been amazing," Kaitlyn said.
A fundraiser is being held for West Saturday in Mississippi, but the family wants to give everyone a chance to own Kimzey's vest so they're taking bids on a newly created Facebook page called 'West Story for His Glory."
You can go to (5) Facebook to place your bid.
"We are so thankful for what everyone has done for us and all the prayers," the family said. "We just can't thank everyone enough. Just keep praying for us and we hope to see everyone down the rodeo trail soon."
Copyright 2023 KWTX. All rights reserved.