Central Texas varsity football team packs the stands, cheers on band as they secure Division 1 rating
Published: Oct. 20, 2023 at 5:43 PM CDT
WACO, Texas (KWTX) - A local varsity football team returned the favor to the school's band who supports them weekly, packing the stands and cheering on the band members as they competed on the field in UIL event.
The Bosqueville varsity football team attended the UIL Regional 2A competition at La Vega where the marching band earned the highest rating.
Bosqueville Head football Coach and AD Clint Zander said it was the least the team could do for a group that does so much to support his athletes.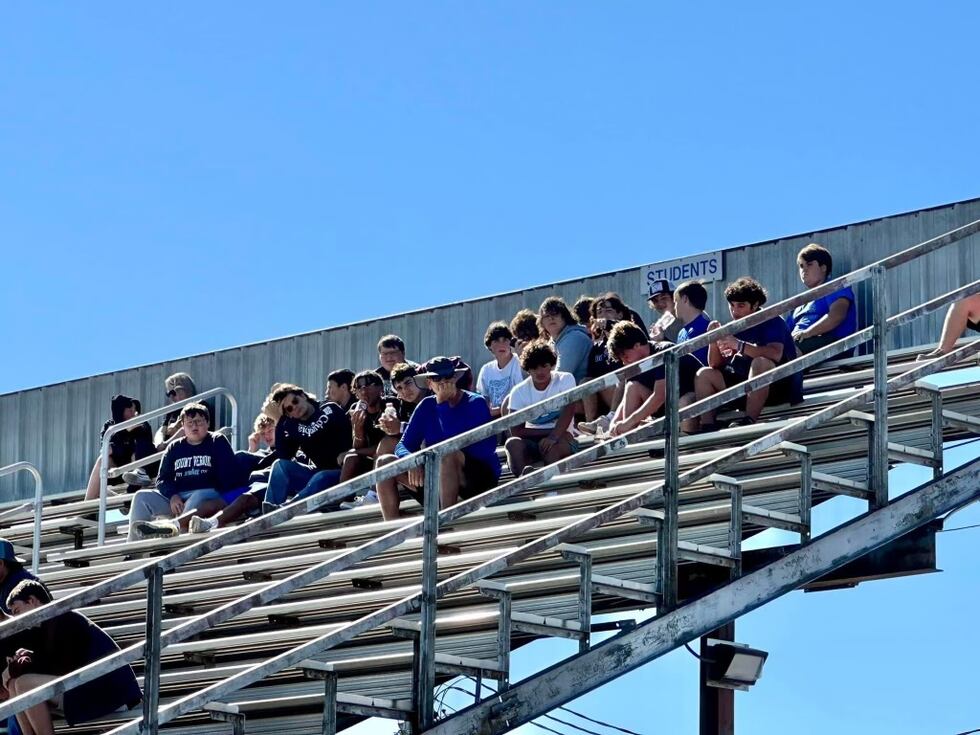 "Obviously at a small school you've got a lot of kids doing a lot of things," Zander said. "We got two football players and a couple of our managers that are in the band. We got to share kids and you want to show community support."
Bosqueville Band Director James Beeson says the gesture was noticed by his group of hard-working band members who practice daily before school and often after.
"It's always good when your community supports you. Not only did the football players show up, but the cheerleading team came out as well and some other students who leave early for the day," Beeson said. "There were a lot of people. Our superintendent was there. The principal from both campuses and even our counselor."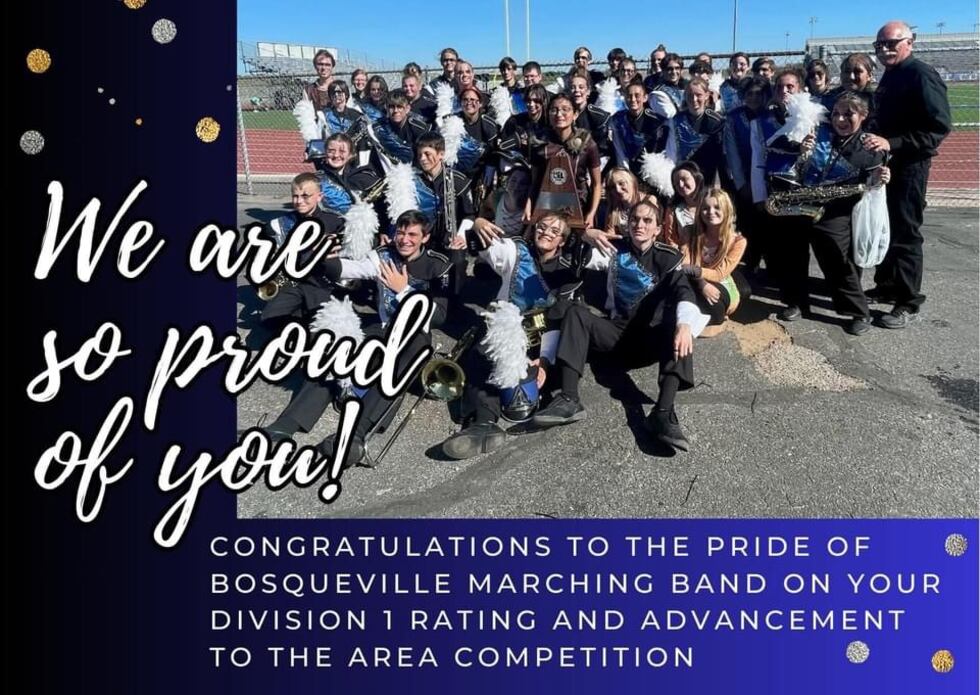 The Bosqueville Band Boosters took to social media writing "shoutout to Coach Zander for bringing the football team to support the band today and all the other staff and students that came. It meant a lot to the band to have their support."
The Bosqueville Marching Band earned a Division 1 rating, which is the highest, and advanced to the area competition Saturday in Lorena.
They will perform at 2:45 p.m.
Copyright 2023 KWTX. All rights reserved.