Annette Soto
February 5th, 1969– October 17th, 2023
Published: Oct. 23, 2023 at 6:29 PM CDT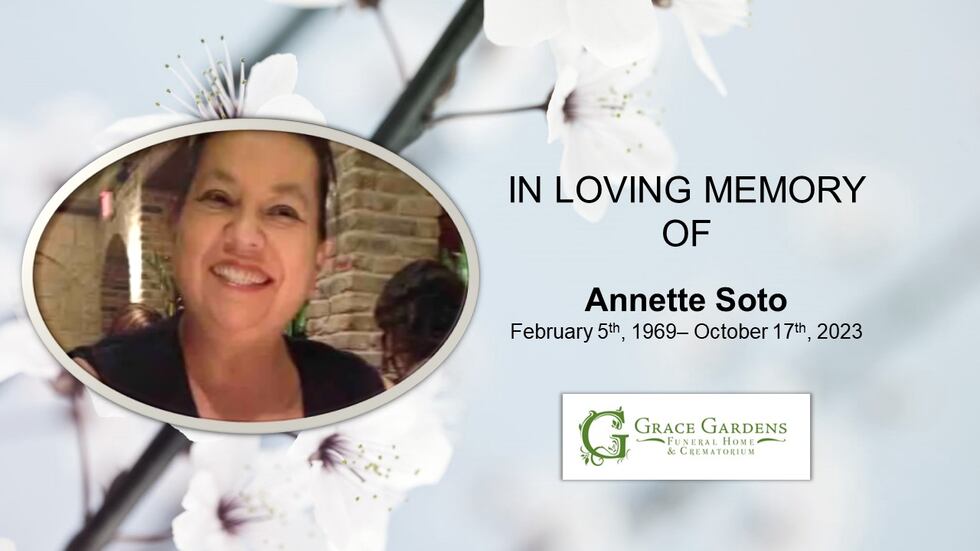 Annette Soto passed Tuesday, October 17th in the loving company of her two daughters Destiny, and Jocelyn, Jocelyn's husband Michael, and her children's father Tony Soto. A memorial service in her honor will be 2:00pm, Wednesday, October 25, 2023 at Grace Gardens Funeral Home. Annette was born February 5th, 1969, in Salinas, California.
Annette was a warrior. Her strength and resilience were unmatched. She always had a smile on her face even if she was having a bad day. Her heart was pure, and she loved hard. She was a talker, and a listener, and if you knew her, you loved her. She showed her love through acts of service weather it was volunteering for the city EMS, sending you her last penny, or ordering you a delicious pizza and having it sent to your door. Her personality was nurturing, and she played a mother figure to every friend her girls brought over or knew. "Mama A" is what she was known by.
Annette met and was enamored with her lifelong friend and love, Tony Soto at a young age. In their love, they had four children – Destiny, Benjamin, Jeffrey, and Jocelyn. Through thick and thin, they were always there for each other. Her most recent years were spent with him, and they spent their time watching football, spending time with their puppies, and getting on each other's nerves.
Annette accomplished many things in life. She was extremely intelligent, she acted in plays, she could make anyone feel better just by talking to them, and she held many important occupations but her greatest accomplishment and what she was most proud of were her children. Destiny and Jocelyn were her rock and the light of her life. Her grand daughters Elena "Doodle Bug" and Emma "Little Bear" were her happiness and her reason for resilience through all her sickness.
You could find Annette yelling at the TV while watching football, playing World of Warcraft, or face timing with her grand babies.
She always taught her children to "leave a place better than you found it" and that's exactly what she did. We are better because we knew her, and the world is better because she was in it.
She is preceded in death by her sons Benjamin and Jeffrey. She is survived by her mother and father Ramona and Hector Del Toro; her siblings Terry, Tammy, Carmen, Ramona, Hector Jr., and Elizabeth; her daughters Destiny, and husband Christopher, Jocelyn, and husband Michael; granddaughters Elena and Emma; and many beloved nieces, nephews, cousins, and friends. The family would like to extend a special thank you to Grace Gardens Funeral Home for their compassionate support and care.
VIEW ORIGINAL: https://www.gracegardensfh.com/obituary/Annette-Soto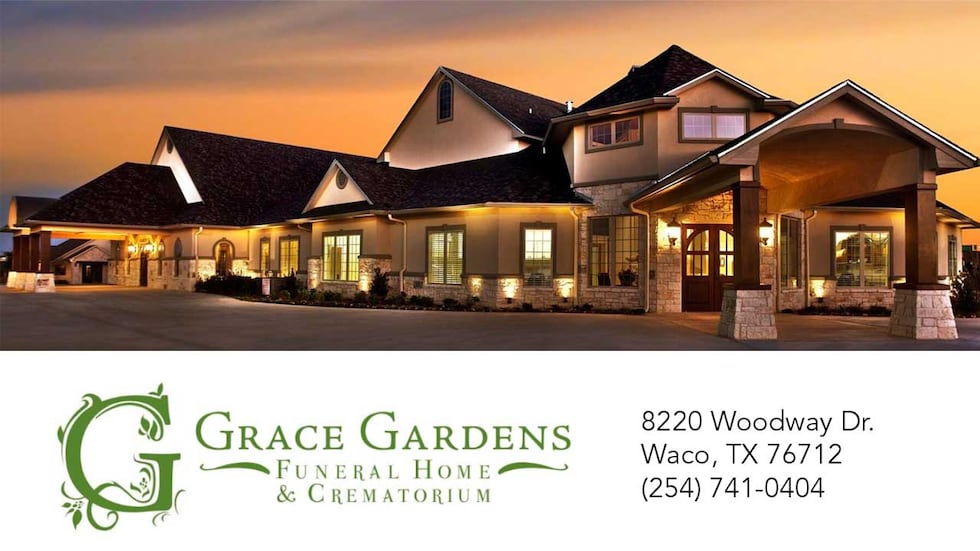 Copyright 2023 KWTX. All rights reserved.