Volley for Molly tourney continues to honor memory of Central Texas girl through faith and funds for brain cancer research
Published: Oct. 23, 2023 at 4:29 PM CDT
HEWITT, Texas (KWTX) - On May 10, 2012, Molly Martinsen passed away after battling brain cancer at just 11-years-old.
"She endured a lot of things, a lot of hard things," said Molly's mother Jen Martinsen.
Molly loved volleyball and was a standout in the sport. She was inspired by her mom, who was an outside hitter for Baylor. Though, in Molly's 11 years of life, it was clear that Molly's faith came above all else.
"My daughter had a really strong faith," said Jen. "And she loved Jesus. I remember at the end, on hospice and in our home, she wanted to be baptized. She was not afraid to die, and she didn't want to, but we just said 'what could we do with that?'"
Last Saturday, the Martinsens hosted their ninth Volley for Molly event, a volleyball tournament for young athletes through the Molly Martinsen Foundation, which aims to share their faith with others and to help support efforts for cancer research. The event is put on by volunteers and friends of theirs they've met throughout Waco's volleyball community.
The tournament is played at three different schools, including Midway Middle School. This year, over 50 teams across Central Texas came to play, the largest turnout the event has ever had.
Brynn Gustafson, one of this year's coaches at the tournament, says they planned their entire fall schedule around Volley for Molly.
"It is a one of a kind event because it allows children to be a part of something that feels scary, like a brain tumor, like cancer," said Gustafson. "It invites them in in a fun and playful way, to be a part of Molly's legacy, part of the legacy and the joy that Molly lived with while she was here.
The tournament is fun, but the most important part of Volley for Molly is "Huddle Time."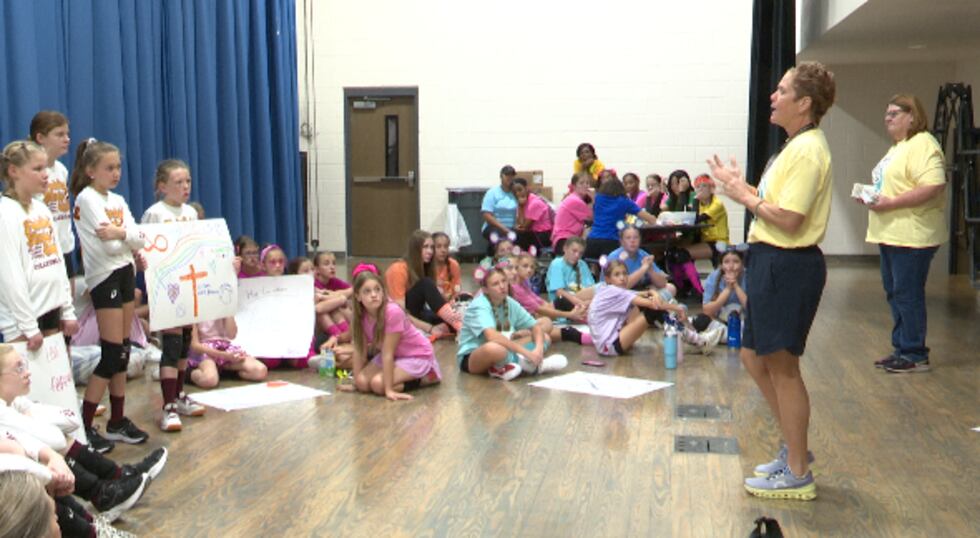 It's an opportunity for the players to hear more about Molly's story. They make posters and listen to a lesson taught by Jen's former college roommate at Baylor, Julie Stanford.
"The most important thing that Molly would want people to know is that Jesus loves them, and so that's really important to us that we get that message across," said Stanford. "Just being able to stand in front of them, encourage them, and to talk about Molly freely, it's a really good chance to share her story."
"Every year we have new teams that come in and have never heard her story or what they're doing here," said Jen. "They'll come up after and say 'this was really special and we loved doing it, but our favorite time was Huddle Time.'"
Molly was loved by everyone. Over 1,000 people attended her memorial service. The Martinsens hope that because of the mark that Molly left behind, thousands more will get to hear the message that meant so much to their daughter.
"We really try to impress on them that leaving their mark, Molly's mark, and leaving their mark in this world is by how we share God's love to others," said Jen. "She left her mark in the sense that she had hope and that hope was in heaven."
Click to visit the Molly Martinsen Foundation Facebook page.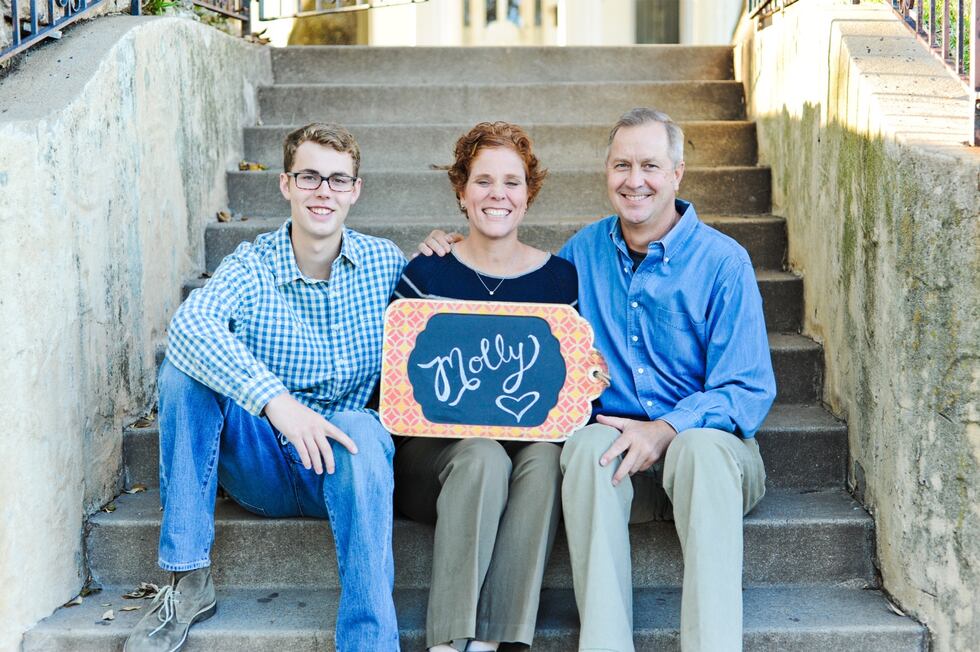 Copyright 2023 KWTX. All rights reserved.