World champion bull rider's vest raises thousands for boy's cancer treatment
Funds will help boy's family pay medical bills
Published: Oct. 23, 2023 at 4:33 PM CDT
SALADO, Texas (KWTX) - The vest worn by a seven-time world champion bull rider from Central Texas brought in thousands of dollars at a fundraiser over the weekend in Mississippi for a young boy fighting cancer.
Sage Kimzey, 29, of Salado, mailed the vest to be put up for auction to help with medical expenses for the family of 3-year-old West Bradley of Corinth, MS.
West was diagnosed with Acute Lymphoblastic Leukemia on August 2, just days after his third birthday.
Kimzey has family connections with the rodeo-loving family from Mississippi and knew he wanted to help.
"I recently donated a vest, one that I wore at the National Finals Rodeo, and I actually won a world title in to help with a little buddy of mine, named West, help with all his medical bills," Kimzey said.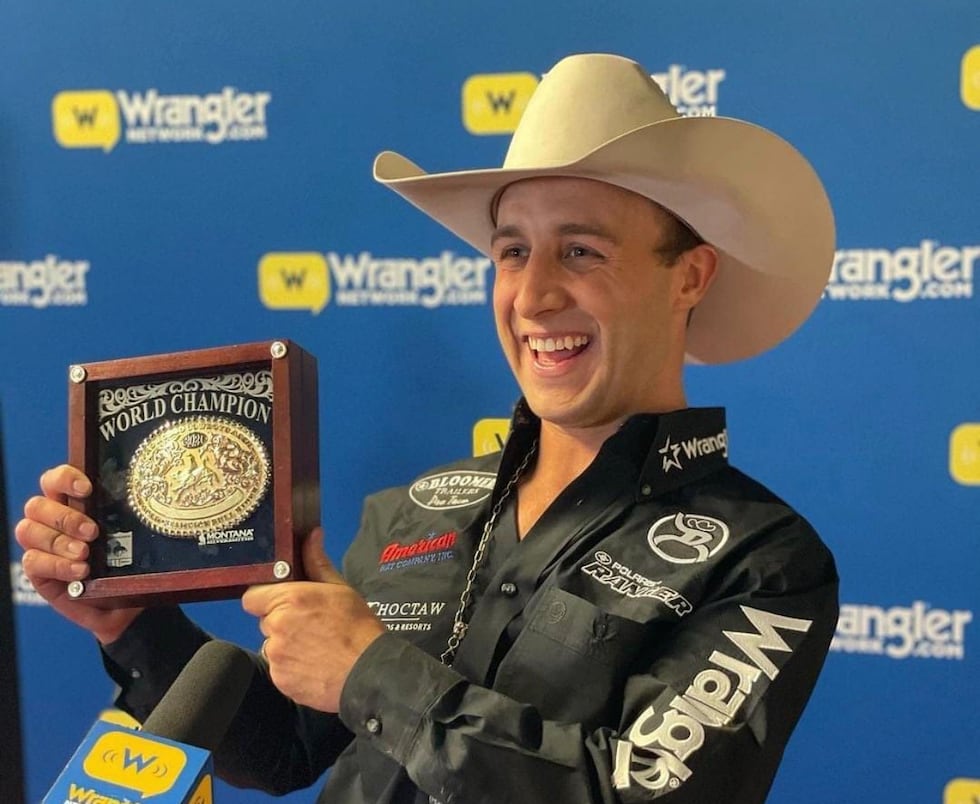 A picture of the vest was posted to a Facebook page created for West where people could bid to own the piece of rodeo history. The vest was also on display at the fundraising event Saturday in Kossuth, MS., population 177.
But West's family says the community and surrounding communities turned out in droves to support their family raising over $50,000.
More than 500 plates of food were sold at the event.
West's mom, Kaitlin, told KWTX Kimzey's vest was a hot ticket item.
It ended up selling to the highest bidder on Facebook which was a friend of the family in Alabama who bid $3,000.
Sage had taken the time to take a picture with the winner's niece in 2021 at the SLE Rodeo in Montgomery, AL.
It wasn't just friends and family that bid on the vest. A KWTX viewer who saw the story in Central Texas led the bidding for several hours with an offer of $2,000.
"I'm happy to say that it brought $3,000," Kaitlin said. "We can't thank everyone enough. The Lord has blessed us tremendously with a great support system."
West is going to St. Jude's in Memphis Wednesday to Sunday for treatment.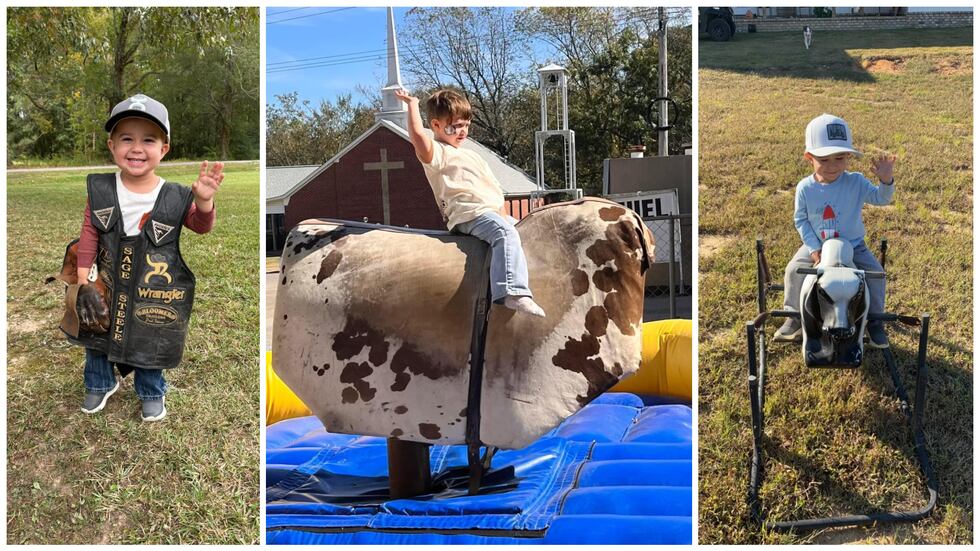 This is the family's last planned overnight stay.
Starting next week, they'll go every week for a day of treatment.
Treatment is expected to last at least the next two years.
In the meantime, the family says they can't thank everyone enough for all their support.
"We can't thank you all enough for everything you've done," Kaitlin said.
Copyright 2023 KWTX. All rights reserved.