Billy Jackson
August 17th, 1938 – October 26th, 2023
Published: Oct. 31, 2023 at 3:35 PM CDT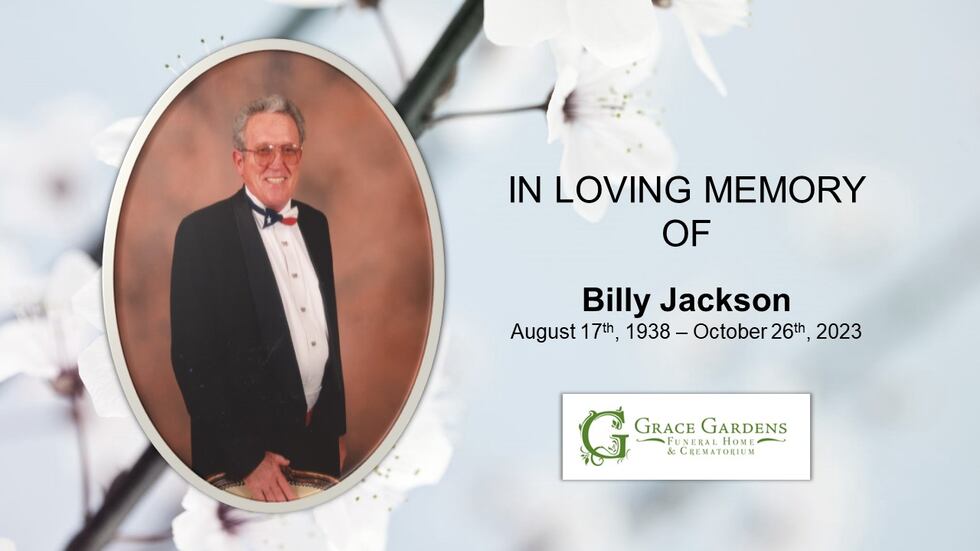 Billy Ray Jackson, 85, of Waco went home Thursday, October 26, 2023 with all his loved ones at his side. Funeral Service will be 10am, Thursday, November 2, 2023 at Grace Gardens Funeral Home with Brother Roy Marshall officiating. A private committal at Standford Chapel will follow. A visitation with the family will be 5-7pm, Wednesday, November 1, 2023.
Billy was born August 17, 1938 the only child of Kid Harvey and Winnie Jackson on Christmas Creek near Prairie Hill, Texas. He completed school at Waco Tech, now known as University High School. After graduation, he served his country in the US Army and Army Reserves. He began his career at United Tile which led to his employment with Gene Ives Acoustic and Tile Company. In 1986, he purchased this company, becoming the owner and operator until his retirement in 2021.
At a go cart track in Waco, Texas, Billy met the love of his life, Karon Shinualt. The two became one in 1960, the year they met. Billy's family was the most important part of his life, and the grandchildren the light of his life. He enjoyed deer hunting, and some game hunting. Billy was a sports enthusiast, he loved high school baseball, the Baylor Bears, football, and being outdoors.
Left to carry on his legacy are his beloved wife of 62 plus years, Karon; daughter, Tracy Lee Lindemann and husband Chris; son, Billy Jackson, Jr. and wife Kim; grandchildren, Justin Blanton and wife Kaci, Tierne Reverman and husband Bill, BJ Blanton and wife Katrina, Blayne Jackson, Kaley Jackson; great grandchildren, Wyatt, Raylee, Gage, Warren, Lillian, Owen, and two to go.
VIEW ORIGINAL; https://www.gracegardensfh.com/obituary/Billy-Jackson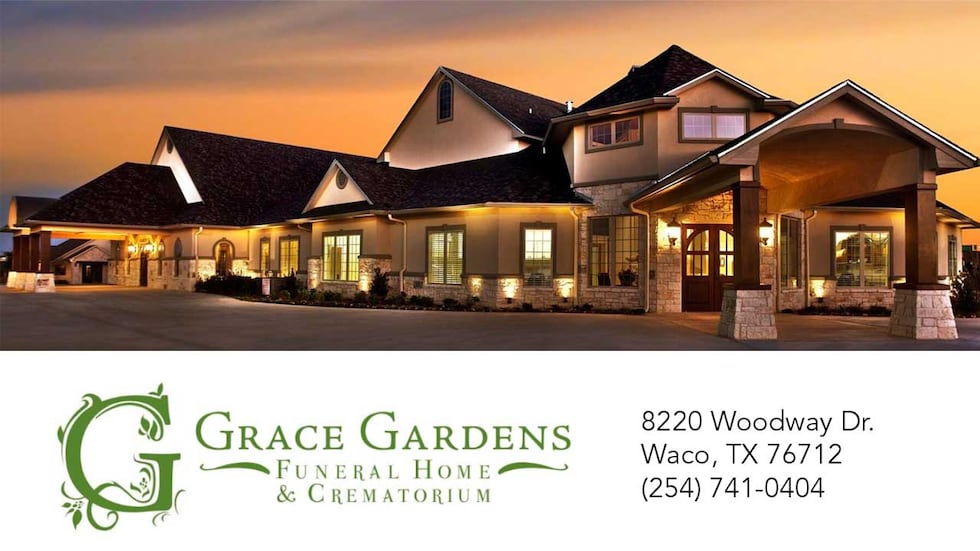 Copyright 2023 KWTX. All rights reserved.