Central Texas man lights up the neighborhood one pumpkin at a time
Published: Oct. 31, 2023 at 4:41 PM CDT
WACO, Texas (KWTX) - A McGregor man whose yard has been the talk of the town for nearly 15 years around the holidays says he puts up 300 lighted pumpkins and other Halloween displays to bring joy to area kids.
Dale Evers yard on 6th street in McGregor is something the community looks forward to every year and he says that's what has kept him decorating it over-the-top for years.
"I hope it brings a lot of happiness to them and a lot of love and everything," Evers said.
Evers has about every size and type of pumpkin you can imagine lining and filling every square inch of his yard just off the historic street in the small town.
He started collecting the decorations years ago and every year it gets bigger and better.
"I get the decorations from different stores and estate sales," he said. "The big ones on the back row they all came from Target starting in 2005 and then Walgreens, Walmart and estate sales."
In addition to the pumpkins, Evers has a graveyard, witches with brew and skeletons roasting marshmallows.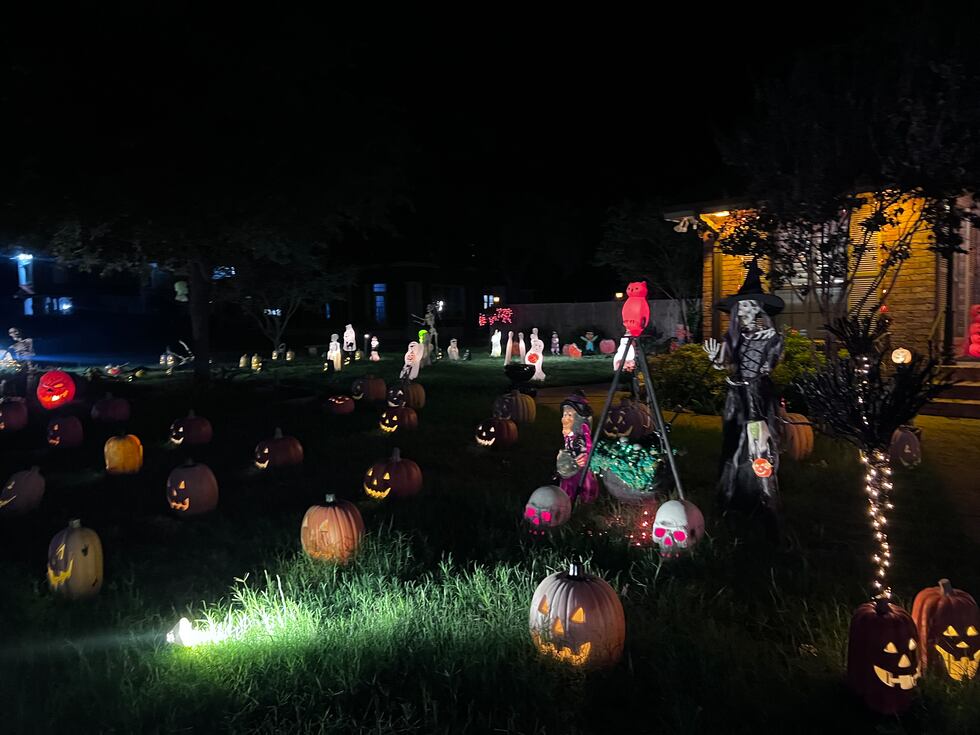 The 1977 Midway High School graduate who has lived in McGregor since completing grad school in 1983 says it takes him a solid week to get the yard looking the way he wants.
"That's doing it several hours day and night," he said.
Evers is expecting around 600 trick-or-treaters on Halloween.
He plans to start packing up the haunted and festive display Wednesday before breaking out the Christmas lights.
"I'll put lights around the curb and around the house and different scenes," he said.
Copyright 2023 KWTX. All rights reserved.