Jim Cotyk (Cody)
August 7th, 1964 – October 25th, 2023
Published: Oct. 30, 2023 at 8:11 PM CDT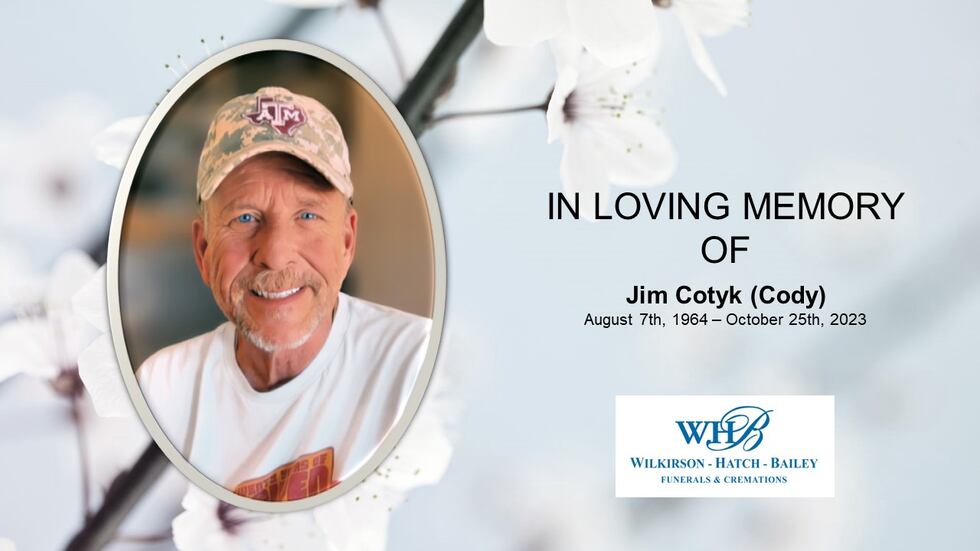 James Wilbur Cotyk, 59, of China Spring, is a man whose laughs and smiles warmed the hearts of many and will always be marked by his legacy. Wednesday, October 25, 2023, Jim passed away peacefully while surrounded by his family, where we are sure his is now sharing with the angels his bad jokes of the day and the top 5 reasons why barbeque is better in heaven.
Visitation will begin at 10:00 a.m. Wednesday, November 8, at the BASE at Extraco Event Center, 4601 Bosque Blvd., in Waco followed by a 11:00 a.m. Celebration of Life service to honor Jim.
Jim Cotyk (Cody), a nearly 40-year broadcaster, served the last 30 years as co-host of the "Zack and Jim Morning Show" on WACO-100 Radio where he brought joy and laughter to all of Central Texas. Jim knew from an early age that he wanted to be a radio personality. In his junior and senior years of high school in Columbus, Ohio, he was accepted to the Fort Hays School for the Performing Arts in the Radio and Television Program.
Jim began his broadcasting career in 1986 as a reporter for KTEN television in Ada, Oklahoma. Jim has had the opportunity to work for several media outlets over the years, and is currently with IHeart Media. Having never served in the military, Jim considered it an honor to be able to serve in a different capacity. He proudly supported our men and women in uniform throughout his radio show career. Jim and his radio partner Zack have deployed on numerous trips to Iraq, Afghanistan, and the Republic of Korea to broadcast their show with our troops, and have had an outstanding relationship with Fort Cavazos for over a decade.
Jim was born and raised in Ohio, but says he got to Texas as soon as he could! Jim shared his passion for life with Melanie, his wife of 25 years. He never missed a moment to share how proud he was of his four daughters Jenifer, Mandie, Riley and Jaime, and how he enjoyed being called "Papa Jim" by his grandchildren, Deacon, Asher, Phoebe and Theadora.
In lieu of flowers, the family invites you to please donate to the Challenger League of Waco, Broadcasters Foundation of America, or the Chris Kyle American Valor Foundation in Jim's memory. The family invites you to leave a message or memory on our "Tribute Wall" at www.WHBfamily.com
VIEW ORIGINAL: https://www.whbfamily.com/obituaries/James-Wilbur-Cotyk?obId=29706439#/obituaryInfo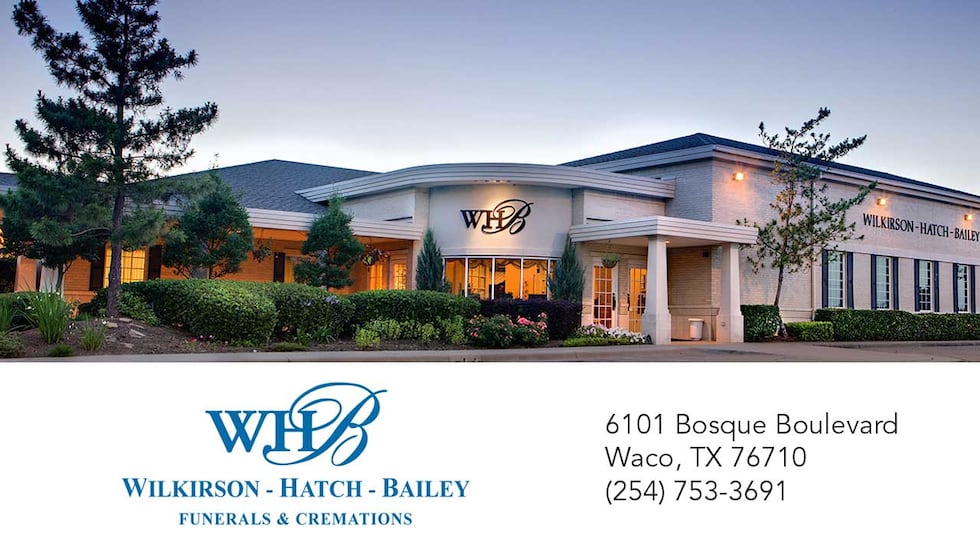 Copyright 2023 KWTX. All rights reserved.