Students surprise band director with trick or treat session for his kids while stuck in a hotel on a band trip
Published: Nov. 2, 2023 at 5:32 PM CDT
WACO, Texas (KWTX) - Students in a local high school band made sure their band director's young kids got a chance to trick or treat despite being stuck in a hotel in San Antonio as the band participated in the UIL 4A state marching band competition.
Gatesville ISD Director of Bands and Fine Arts Coordinator Jose Sanchez says the gesture meant the world to him considering how much time he spends away from his own family to mentor the students.
"I spend so much time with other peoples' children to help give them an education that I sacrifice a lot of time with my personal children and the students of Gatesville ISD went above and beyond to make sure family had a wonderful time at Halloween," Sanchez said.
The students bought candy and waited on Sanchez's twins, Jonah who went as Spiderman and Eleanor who was dressed as a cat, to knock on their hotel room doors.
"The students told me 'we'll be in room such and such and have candy.' The kids organized it all in order to make it work," Sanchez said.
Sanchez said this was the first year his kids were old enough to enjoy trick or treating which made the gesture even more meaningful.
It was an act of kindness for a band director who admits that leading a band requires a lot of energy and time away from home.
The Gatesville band practices early mornings and after school. They help run the football concession stands on Thursday nights and perform at Friday night football games.
Since September, they've been gone every weekend for various competitions.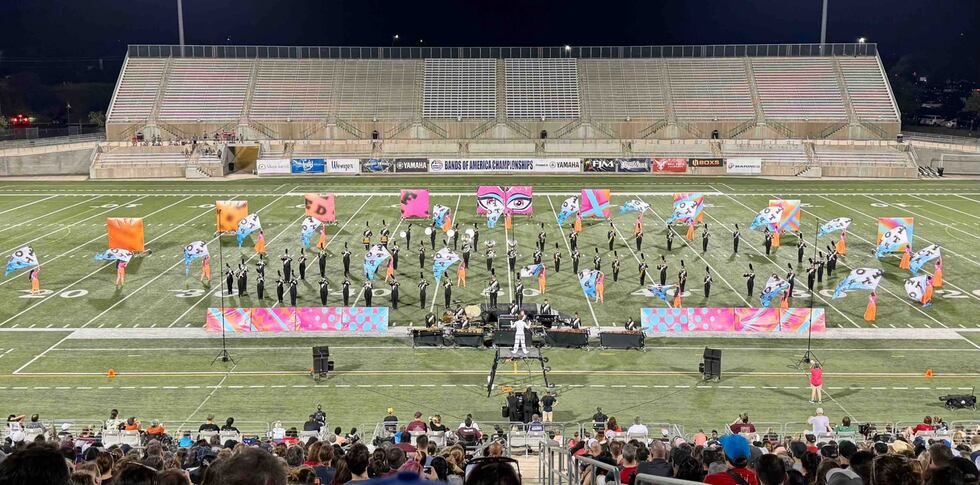 "I always say that my band kids are my kids and when there is a moment when my two sets of kids come together, it's super special," the director said.
"My family sometimes takes a back seat for my passion and the sake of my program, but it was nice in this instance to be a dad first."
The Gatesville band ended up placing 12th in the state, which was the best finish in school history.
The state appearance this week was only the fourth one in school history and was a back-to-back appearance.
Copyright 2023 KWTX. All rights reserved.