First ever pitching coach of Texas Rangers rears baseball legacy in Central Texas
Published: Nov. 3, 2023 at 4:08 PM CDT
WACO, Texas (KWTX) - A late major league baseball player from Waco who later in his career became the first pitching coach of the Texas Rangers when they formed in 1972 would have loved to have seen the historic first World Series win.
I happen to know because he was my husband's grandfather who worked for the Rangers from 1972-1986.
Sid Hudson, or "Papa" as he was affectionately known in our family, was one of the oldest living major league players at the time of his death in 2008 in Waco at the age of 93.
Sid was the father of my mother-in-law Carolyn Fisher, of Waco, and grandfather to my husband, Sam, and up until the day he died, Sid told stories down to the pitch of the greatest era of baseball.
His career spanned seven decades, with nearly two of them building from the ground up the Texas Rangers.
"Being an original part of something when it comes up, he would have taken a lot of pride in seeing them win a World Series," Carolyn said. "Daddy would have loved this."
Sid was a two-time All-Star pitcher who played for the Boston Red Sox and the Washington Senators in the 1940′s and 50′s.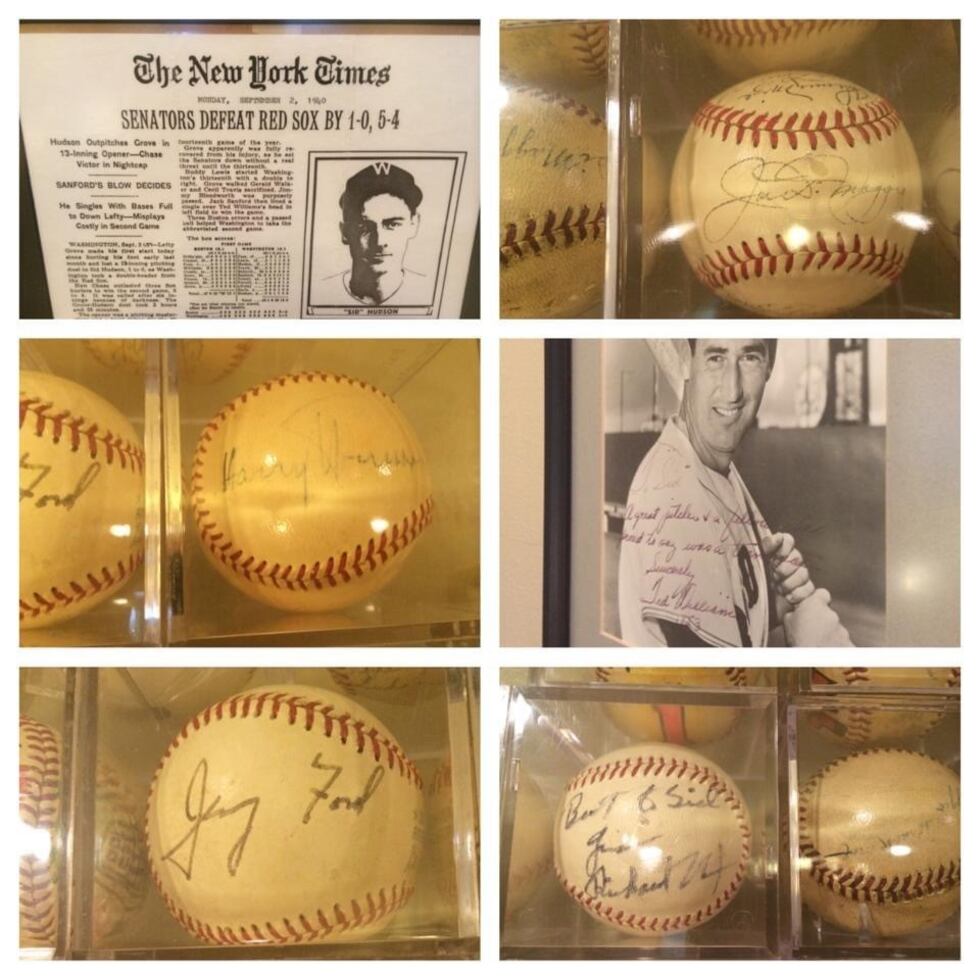 As a rookie in 1940 with the Senators, he won 17 games and pitched two one-hitters, earning him runner-up Rookie of the Year.
He was known by multiple presidents he often entertained when they would come to the Washington, D.C. field to watch him pitch.
Sid shook hands with President Harry Truman, Dwight D. Eisenhower, Richard Nixon, and Gerald Ford and has autographed baseballs from each of them.
Papa pitched on Babe Ruth Day and had a friend's list that included the greatest to ever play the game.
His late wife, Marion, who died in Waco in 2008, was known for meticulously cutting out and saving every newspaper article and piece of memorabilia from his career, including his first Major League contract he signed for $8,000 a year in 1940.
One of the family's greatest heirlooms is the leather-bound book in which Marion saved those newspaper clippings.
Sid had teammates and opposing players sign the cover.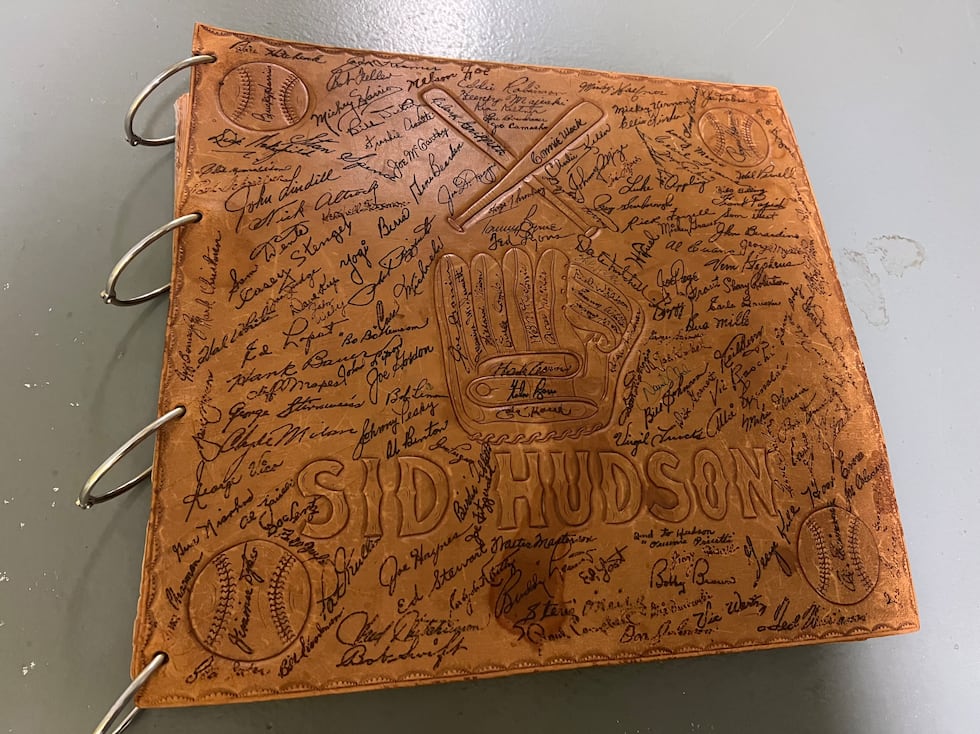 The leather cover of the book includes the autographs of at least 28 Hall of Famer players including Willie Mays, Joe DiMaggio, Jackie Robinson and Hank Aaron.
Historians of baseball have often written about Sid while fans from across the world sent letters to Waco until his death seeking autographs. Sid was always happy to oblige.
The Society for American Baseball Research characterized Sid as a player who epitomized the time in which he played.
"When Tom Brokaw wrote about the "greatest generation," he might have easily selected the life of Sid Hudson as one of its shining examples," writer John Bennett said.
Bennett said Hudson's career "stretched from the humble beginnings of Depression-era sandlot ball to the multibillion-dollar game of the present day." Adding that "Hudson overcame many obstacles along the way while serving his country in World War II and finishing as a teacher of the game to a new generation of ballplayers."
It was during that teaching portion of Sid's career that he became a Texas Ranger.
My brother-in-law Charlie Hays, of Waco, has long enjoyed studying the history of his grandfather.
"In the mid 1960′s the Washington Senators baseball team hired Ted Wiliams as their manager," Charlie said. "Papa and Williams were already friends from being teammates in Boston in the 1950′s. Papa was already the pitching coach for the Senators, and he became Williams' pitching coach and when they moved to Texas, they came together."
Ted Williams left the Rangers after the 1972 season, but Sid remained the pitching coach until 1978.
During that time, Sid coached three Hall of Fame pitchers for the Rangers, including Fergie Jenkins, Gaylord Perry, and Bert Blyleven.
Sid then went on to scout for the Rangers until 1986 when he retired from professional baseball.
Charlie recalls Sid telling stories of pressing the Rangers to draft a young player from Texas named Roger Clemens, which they did not.
Sid always considered that a major miss.
Clemens went on to play 24 seasons of pro ball.
In 1987, Sid was recognized by the Texas Rangers and presented an award for 50 years of distinguished service to MLB.
Sid moved home full-time to Waco and served as a pitching coach at Baylor University from 1986 to 1993. In his last season at Baylor in 1993, the Bears won the Southwest Conference championship, beating the University of Texas.
Sid is an inductee into the Texas Sports Hall of Fame.
While Sid enjoyed nearly two decades of retirement from baseball before his death, he always found ways to stay close to the game.
My husband, Sam, provided a big outlet. Sam was gifted the pitching gene from Sid and became the first draft pick for the Seattle Mariners in the fourth round of the 2000 draft after graduating from Waco High School.
Sam played five years of minor league baseball in the Mariners' organization before moving on from baseball, but he kept his love of the game that his grandfather instilled in him.
We now have a fourth generation of Rangers fans in the family with our 10-year-old son, John.
John was gifted Papa's Texas Rangers jacket and jersey, as well as his Senators playing gear.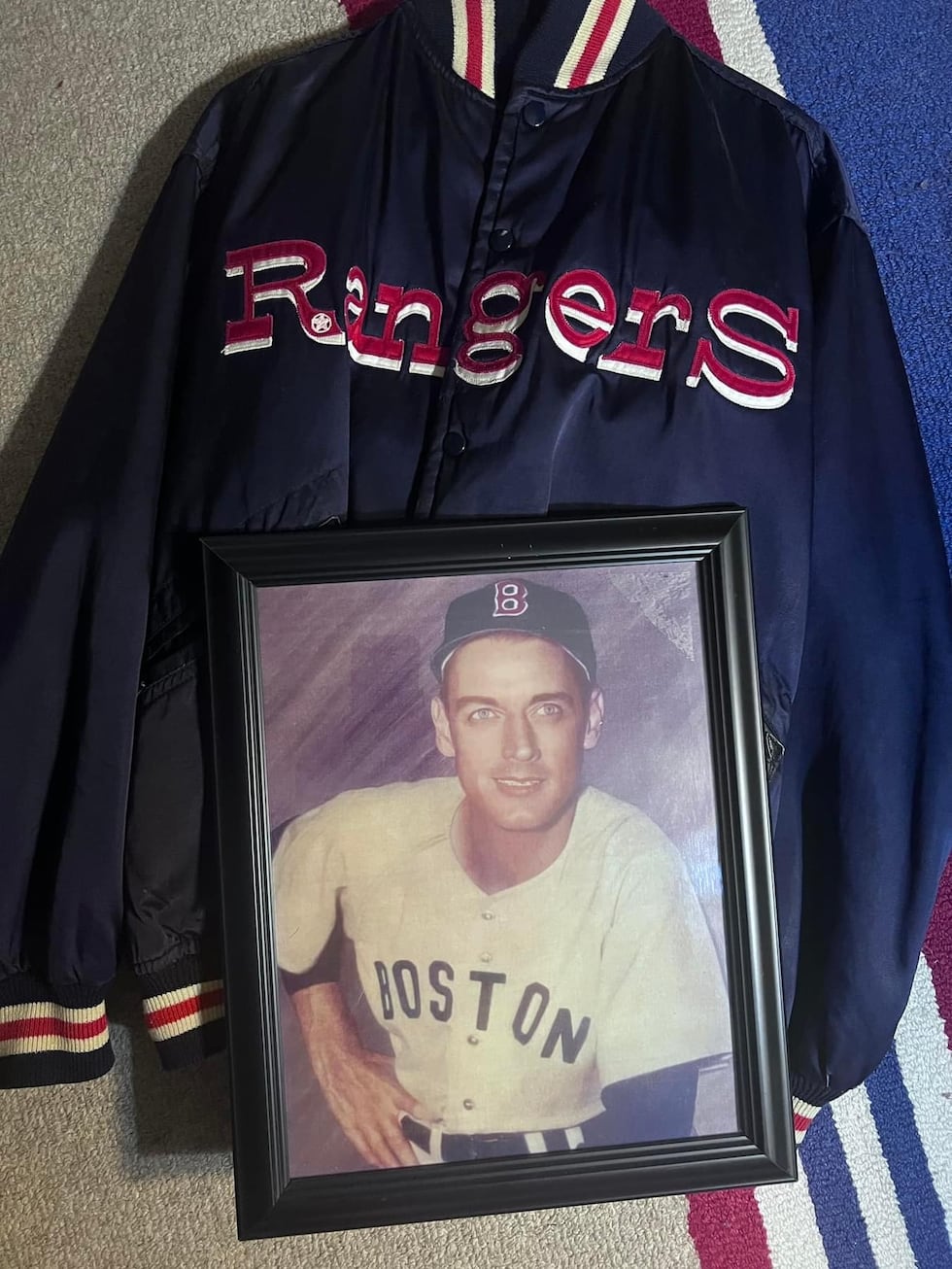 John has multiple pictures of Papa that adorn his sports-themed room.
Sid Hudson, our beloved Papa, died on October 10, 2008, in Waco.
Copyright 2023 KWTX. All rights reserved.