Johnny Mack Brisby
May 9, 1942– November 1, 2023
Published: Nov. 7, 2023 at 11:43 AM CST
|
Updated: Nov. 7, 2023 at 11:46 AM CST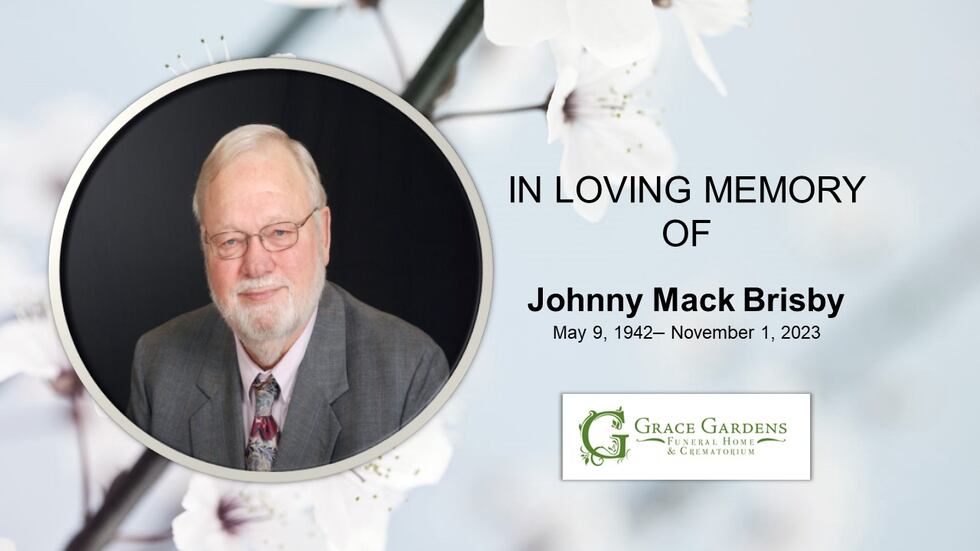 Lt. Col. (ret.) Johnny Mack Brisby of McGregor, Texas passed peacefully to heaven on All Saints' Day, November 1, 2023. A graveside service with military honors will be held at 9:30 a.m., November 11, 2023 at Oakwood Cemetery (South 5th Street and La Salle, Waco) with the Rev. Terry Johnston officiating. Rev. Johnston will also officiate at the memorial service to be held at 11:00 a.m. the same day at First Baptist Church of McGregor (700 West 6th Street—the church with the steeple).
Johnny Mack Brisby was born May 9, 1942 in Waco, Texas to Oscar and Lela (Barnett) Brisby. Johnny attended public schools in Waco and graduated from University High School in 1960. After graduation he entered Baylor University on a music scholarship. While there, he was president of the Baylor chapter of Music Educators' National Conference and was in the band and orchestra. It was in the Golden Wave Marching Band that he met his future wife, Elizabeth Griffith. They wed on July 16, 1961. Johnny was part of Baylor's Air Force ROTC and was commissioned as a 2nd lieutenant on the couple's graduation day from Baylor in 1964. His first permanent station was Connally AFB in Waco. Other tours during his 20 years of service took him and his family to California, North Carolina, Texas again, Ohio, California again, and New York. He went alone to Southeast Asia during the Vietnam Conflict.
Following military retirement, Johnny's second career began in 1984 with Science Applications International Corporation (SAIC). He retired in 2008 as a senior vice-president and deputy group manager of Engineering, Logistics and Information Systems Group. The hallmark of Johnny's character was generosity. He had a heart for persecuted Christians around the world. He was a man of prayer and a studied believer in the Bible.
Johnny is preceded in death by his parents Oscar and Lela Brisby and his sister Janet White. He is survived by his wife of 62 years, Elizabeth; children Allison (Craig) Roorda, Mark (Jana) Brisby, Joshua Brisby, Nathan (Stephen Dunford) Brisby; 11 grandchildren; five great-grandchildren; sister Shirley Horgen; numerous nieces and nephews; cousins; three godchildren; and many dear friends.
In lieu of flowers, a contribution to a charity of your choice would be appreciated.
VIEW ORIGINAL; https://www.gracegardensfh.com/obituary/Johnny-Brisby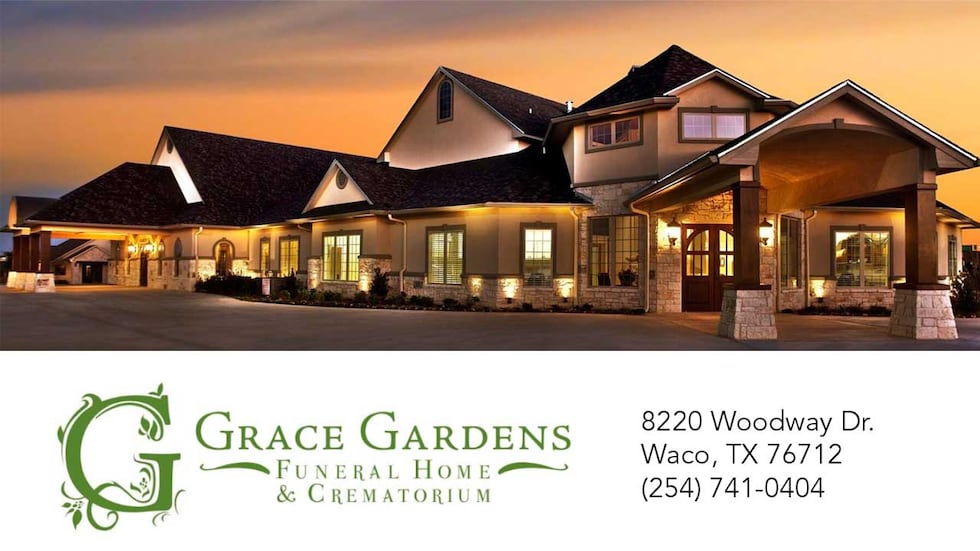 Copyright 2023 KWTX. All rights reserved.