Oglesby Lady Tigers making history during deep playoff run
Published: Nov. 7, 2023 at 2:34 PM CST
OGLESBY, Texas (KWTX) - The varsity volleyball team of a small Central Texas school is making history with a first-ever deep run in the playoffs.
The Oglesby Lady Tigers volleyball team is getting ready to play Tuesday night against Avalon in in the Regional Quarterfinals. The team is part of a 1-A school located between McGregor and Gatesville with a total school district population of 200 students.
The Lady Tigers are an impressive group that's no doubt leaving a mark.
They shared the district title with Abbott this year, which was a first in program history.
They continued making history by becoming the first team to win a playoff game last week as they defeated Fate FTAA for the area championship title. That win gave them a bye in the first round of the playoffs.
Amanda Martin is in her second year as head coach.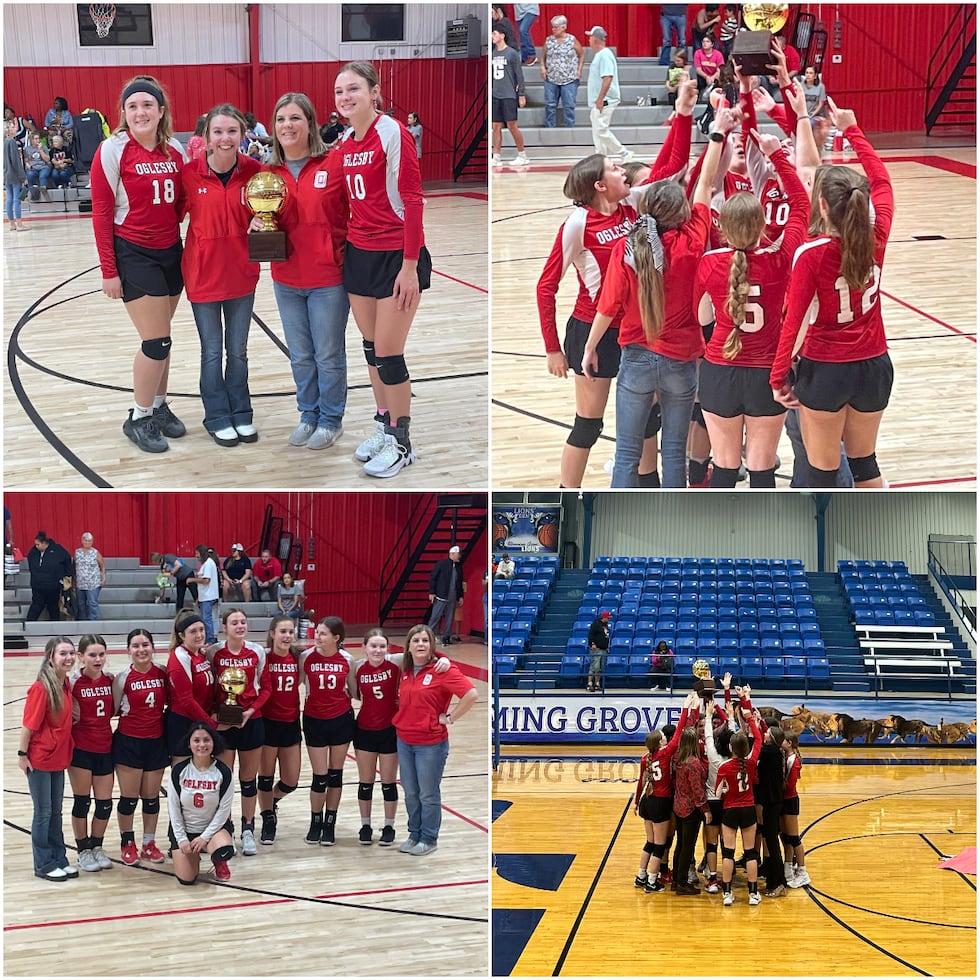 She had success in year one, coaching the team to its first playoff berth in program history.
This year, Martin said, the girls wanted to achieve more.
"We are truly so excited about all the accomplishments the girls have made this year," Coach Martin said. "They set numerous goals at the beginning of the season, and we had team goals and individual goals. We've met every single one of our team goals which was to win a district championship which they did last Tuesday and to win a playoff game."
Matti Dixon and Addison Hamilton are senior captains and say the run has been so fulfilling.
"What it means to me is that our goals that we have consisted of two goals that we marked off which is winning a district championship and winning a playoff game which has never been done here at Oglesby," Addison said.
Matti said she's proud of the legacy they'll be leaving behind to those that follow.
"With these goals being accomplished we have set the standards high for the future Lady Tiger program," Matti said.
The Oglesby Lady Tigers Regional Quarterfinals game will start at 6:30 p.m. Tuesday night in Valley Mills.
Copyright 2023 KWTX. All rights reserved.