Sandra Lou Pomeroy
April 20, 1939 – October 31, 2023
Published: Nov. 7, 2023 at 10:11 AM CST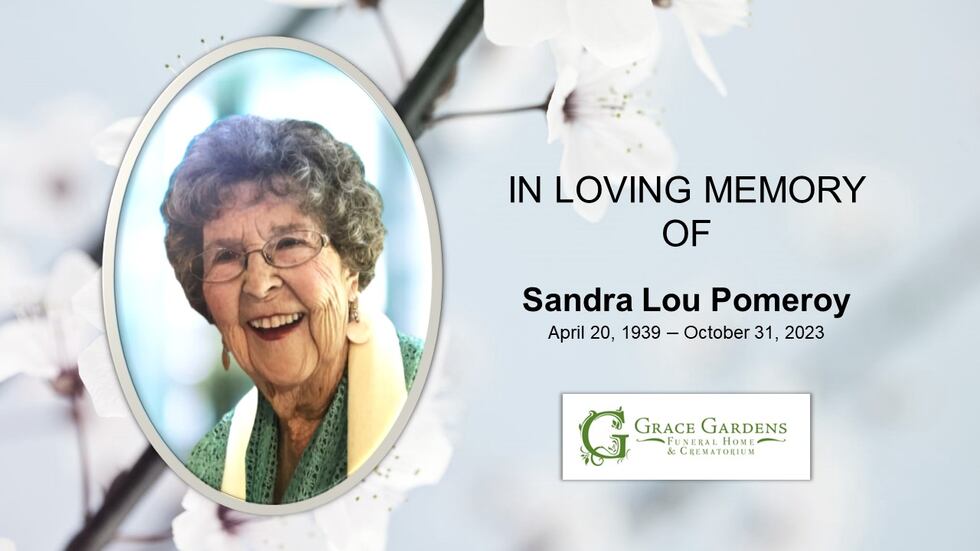 Sandra Pomeroy was born April 20, 1939 in New Haven, West Virginia to Donald and Leota Roush. Sandra, 84, passed away peacefully, October 31, 2023 at her home in Lorena, Texas, with her husband, Fred, at her side. A celebration of her life was at 3:00pm, Monday, November 6, 2023 at Grace Gardens Funeral Home, a recording of the service is available at https://www.gracegardensfh.com/obituary/Sandra-Pomeroy
She graduated from Wahama High School in Mason, West Virginia in 1960. She was involved in marching and concert bands, and served as yearbook editor. She graduated from Marshall University in Huntington, West Virginia with a BA majoring in English and Biology. She taught school at McCurdy Mission School in Española, New Mexico, Ernie Pyle Junior High School in Albuquerque, New Mexico, and schools in Soldotna, Alaska.
They had four children, Mike, Sherry, Polly and Pam. Mike Pomeroy died in an auto accident in 1999. Sherry Petersen and her husband, Jeff reside in Lorena, Texas. They have three children, Jeremy Petersen, Joel Petersen and Jadie Petersen. Polly Everingham and her husband, Mike reside in Noblesville, Indiana. They have two daughters, Austyn and Brenna. Pam Burns and her husband, Joel live in Soldotna, Alaska and have three children, Zach Burns, Ellie Burns, and Annie Burns.
Sandra is also survived by her brother, Sheldon Roush and wife, Karen of Dunwoody, Georgia and sister, Sheryl, and husband, Gary of Kenai, Alaska.
Sandra was a member of the Philanthropic Educational Organization, PEO, for 50 years and was recently named a Golden Girl for her 50 years of service, Sandra loved music, gardening, reading and writing. But serving her Savior, Jesus Christ and her family were her priorities.
In lieu of flowers, memorial donations can be sent to: Mike Pomeroy Memorial Scholarship Taylor, University 1846 Main St. Upland, IN 46989 or McCurdy, Ministries 362 A S. McCurdy Rd., Espanola, NM 87532
VIEW ORIGINAL; https://www.gracegardensfh.com/obituary/Sandra-Pomeroy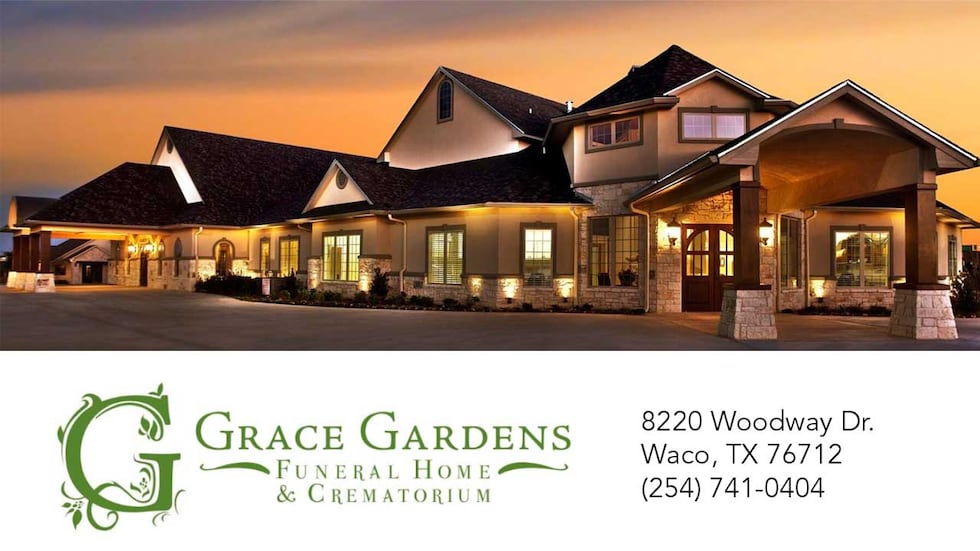 Copyright 2023 KWTX. All rights reserved.