Woody Rogers
November 29, 1947 – November 5, 2023
Published: Nov. 7, 2023 at 11:59 AM CST
|
Updated: Nov. 7, 2023 at 12:00 PM CST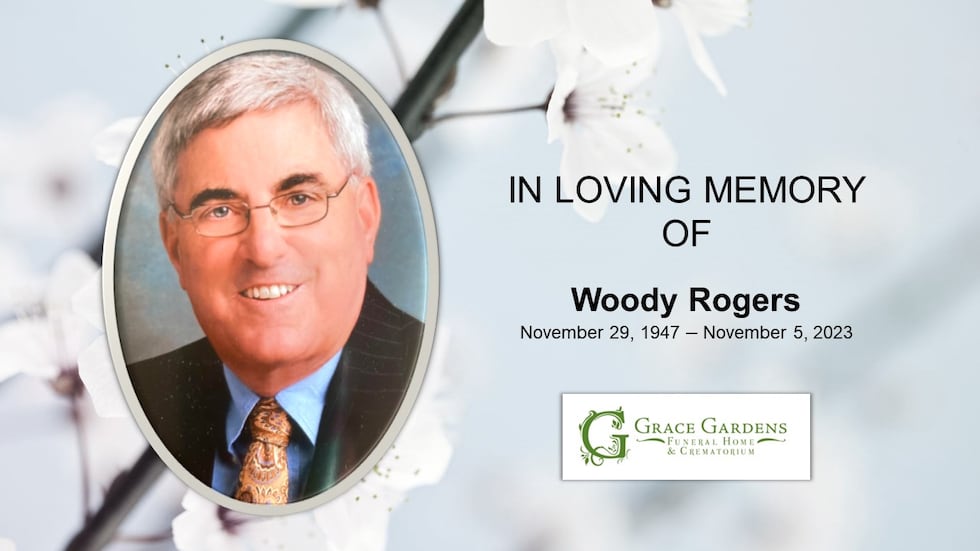 Thomas Woodrow Rogers Jr. (Woody) was born on November 29, 1947, and died November 5, 2023. Woody was preceded in death by his parents, Thomas Woodrow Rogers Sr. and Ellen Rogers of Waco, TX. Woody lived his entire life in Waco and is survived by his wife of 52 years, Ann Rogers of Waco. Woody also is survived by his three children: David Rogers and wife Alison of Wylie, Andy Rogers and wife Kelli, of Corpus Christi, and Sarah Combs and husband Jeremy of Argyle. Woody is the proud granddaddy of six grandchildren listed in order of oldest to youngest: Brody Rogers, Jackson Rogers, Lane Rogers, Lucy Rogers, Eden Combs and Eliana Combs. Woody also is survived by two loving sisters and their husbands, Mary Ellen Wright and husband John of Waco, and Kay and Dick Bourland of Fort Worth. Woody also is survived by his wonderful mother-in-law, Sarah Ford of Waco and loving sister-in-law, Mary Kehl of Dallas, along with numerous nieces, nephews, cousins, extended family members and a large community of friends, co-workers, fellow sports fans and an entire city of people who bought and sold their homes through Woody as their realtor throughout the past 40 plus years.
Woody was a kind, compassionate, and gentle man who loved Jesus, his family, and his sports teams. There was no more faithful fan to the Baylor Bears, Dallas Cowboys, Dallas Mavericks, and most importantly, his World Champion Texas Rangers! Woody loved the opportunity to see the Cowboys win 5 Super Bowls, the Mavericks win an NBA title, the Baylor Bears win National Championships and has especially fond memories of being present to watch the Bears beat Texas at the Miracle on the Brazos in '74 and again beat Texas in 2013 on the coldest day in football memory when they won the Big 12 and turned out the lights at Floyd Casey Stadium. However, his favorite teams to support were the ones his kids and grandkids were playing on throughout his life.
Regardless of the sport, competition, recital, performance, or event, if his kids or grandkids were involved, Woody was their biggest fan of all! His only regret is that his health issues over the last couple of years limited his ability to be present to cheer on his grandkids like he would have wanted. Nevertheless, Woody was the eternal optimist, greatest husband, dad, granddaddy, brother, uncle, cousin, co-worker, mentor, neighbor, usher, fraternity brother, coach, teammate, realtor, and friend that anyone could ever know.
Woody was a member at First Woodway Baptist Church and a real estate agent at his beloved Kelly Realtors. A celebration of life service for Woody will take place at The Venue of First Woodway Baptist Church on Wednesday, November 8 at 2pm with visitation immediately before at 1pm. 110 Ritchie Rd, Woodway, TX 76712.
If you would like to express words of love and remembrance to the family in a card, feel free to mail or drop off to either the church office or real estate office and they will be delivered to the family.
VIEW ORIGINAL; https://www.gracegardensfh.com/obituary/Woody-Rogers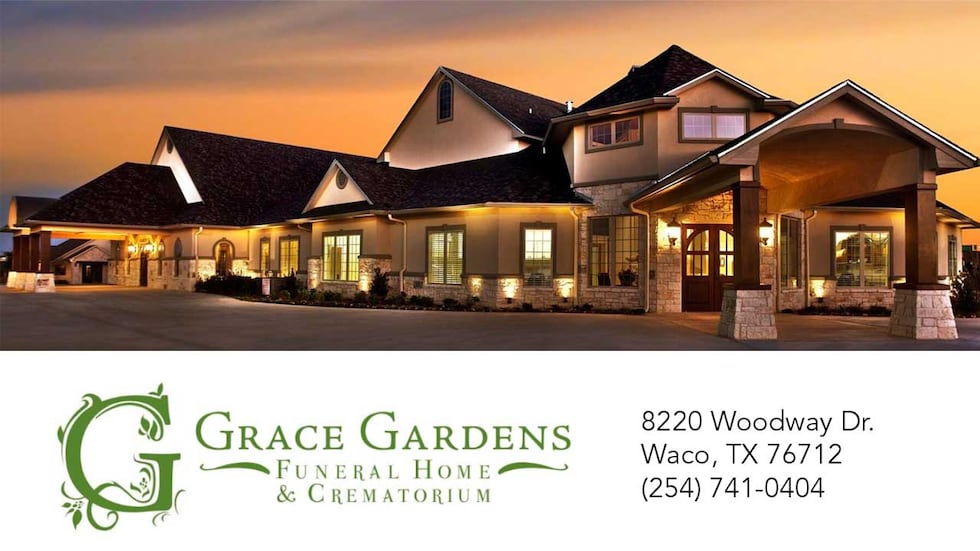 Copyright 2023 KWTX. All rights reserved.