Central Texas mom wins football throwing competition while supporting her son at his football game
Published: Nov. 9, 2023 at 5:40 PM CST
HUBBARD, Texas (KWTX) - A Central Texas mom is proving 'momma still got it' after going to support her 9-year-old son in a tackle football game at AT&T Stadium and leaving as the winner of a contest to see who could throw the football the farthest.
Mandy Wragge, 42, of Hubbard, was in the stands supporting her fourth-grade son, Tripp, at an all-day football tournament through Dallas Red Zone Games organization when she saw a post on the event's website that piqued her interest.
The post asked "are you a mom in the stands who thinks they can throw a football further than any other mom in the stadium?"
Mandy commented "put me in coach" and was chosen along with 13 other moms to go down to the field and throw.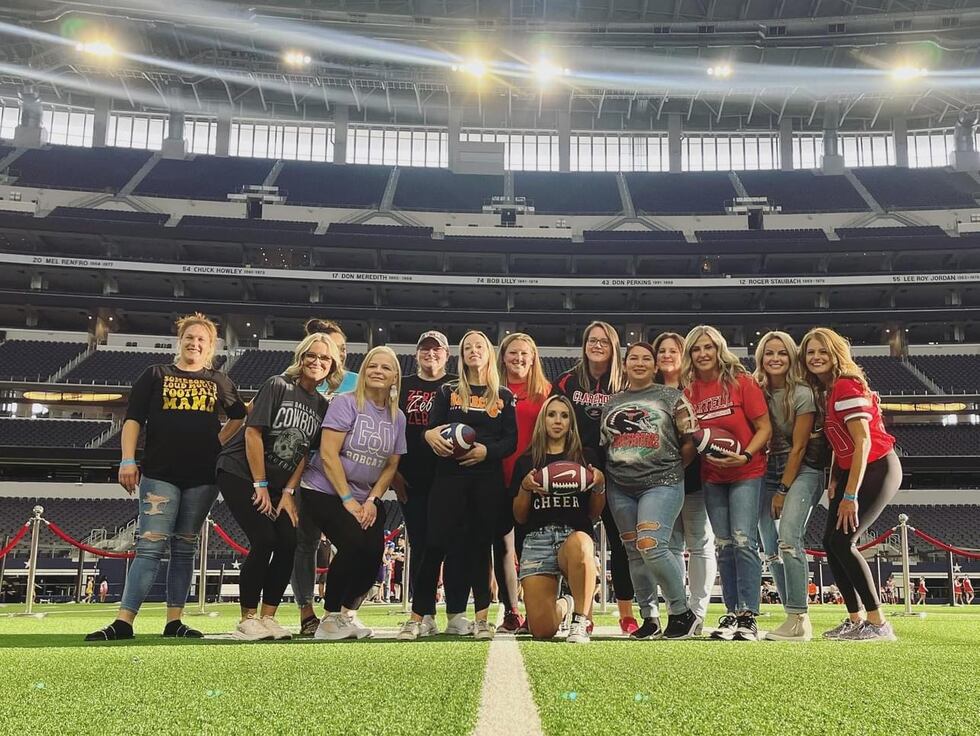 The announcer noticed that Mandy, a former stud softball player, seemed comfortable with her arm action.
"Oh, she's holding those laces like she's done this before," the announcer said.
Mandy launched the ball close to 30 yards with a perfect spiral.
"I got really nervous. I got called down there. I don't even want to say what my heart rate was on my Apple watch, like 135-140," she laughed.
"I didn't want to embarrass my boys. I was second to last to throw and threw a bomb."
Mandy and her husband recently opened a batting cage in Hubbard at Hybrid Fit Gym and Batting Cages.
She spends a lot of time there which she thinks paid off in the competition.
"I'm constantly in there working with my sons, their friends, and their teammates throwing baseballs, footballs, catching, hitting all the things," Mandy said. "So, maybe I was at a little bit of an advantage versus the other moms because I'm constantly in the batting cages throwing with our boys."
Mandy's impressive throw easily won her the title which came with some bragging rights.
The Dallas Red Zone Games posted on Facebook about her.
"When you're a mom but also a secret, college level QB," they wrote.
Tripp's football team played in multiple games at Cowboys Stadium.
They have remained undefeated in local play.
The Axtell 9U team will play Saturday in the championship game in Robinson for the Tri-County Youth Football and Cheer Association.
The Longhorns are part of the Axtell Youth Football and Cheer Association which was started six years ago.
Copyright 2023 KWTX. All rights reserved.