Arnold Reed
April 27, 1929 – November 6, 2023
Published: Nov. 10, 2023 at 2:24 PM CST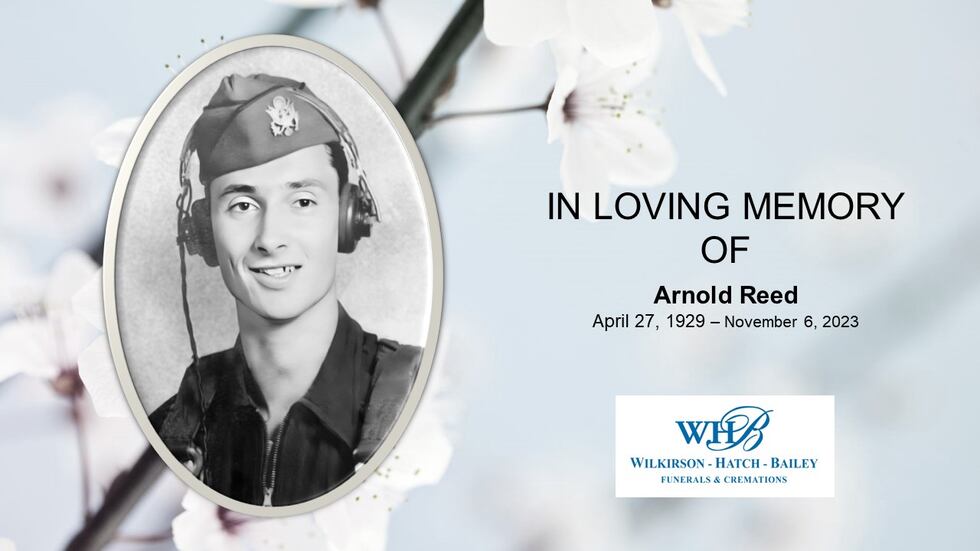 1st Lieutenant Arnold Chaney Reed, 94, went home to be with his Lord and Savior, Monday, November 6, 2023. A memorial service to honor his life will be held at 3:00 pm, Friday, November 10, 2023, in the Chapel at Wilkirson-Hatch-Bailey Funeral Home in Waco, Texas.
Arnold was born April 27, 1929, in Waco, Texas to Alden and Ann Lee Reed. Arnold attended schools in Waco and spent three years at Baylor University before enlisting in the Air Force in 1952. During his service, he met and married the love of his life, Patsie Ann Baden, on June 6, 1954. The couple lived in Louisiana during his training, and began their family by welcoming two daughters, Sonya and Constance. After five years of dedicated service, Arnold retired from the Air Force, and the family relocated to Arlington, Texas, where he worked as an Engineer at LTV (Ling-Temco-Vought Corporation) until 1994. Arnold then built a home on their farm in Axtell, Texas, where he and Patsie moved to the ® Farm, and they faithfully attended church in Mart, Texas. Arnold loved to go fishing on the farm with his friends and family, he loved his dogs Sadie and Lady, but mostly, Arnold loved raising his cattle and taking care of his farm and family, which he did lovingly, until his final day!
Arnold is reunited in eternity with his beloved wife of 44 years, Patsie Reed; his mother, Annie Lee Reed; his father, Alden Reed; his brother, Kirk Reed, and his great-great-granddaughter, Ellie'Ana Estrada.
He is survived by his daughter, Sonya Estrada, and her husband, Jimmy; Daughter Constance Bean, and her husband, Chris; granddaughter, Ashley Foster; grandsons, Jarrod Foster, and Chad Bean; great-grandsons, Devin Waine, and Johnny Green; great-granddaughter Nichole Estrada, great-great-granddaughter Aleyah Montolongo; as well as numerous nieces and nephews.
Arnold was very loved and will be extremely missed by many!
The family invites you to leave a message or memory on Arnold's "Tribute Wall" at www.WHBfamily.com
VIEW ORIGINAL: https://www.whbfamily.com/obituaries/Arnold-Chaney-Reed?obId=29854892#/obituaryInfo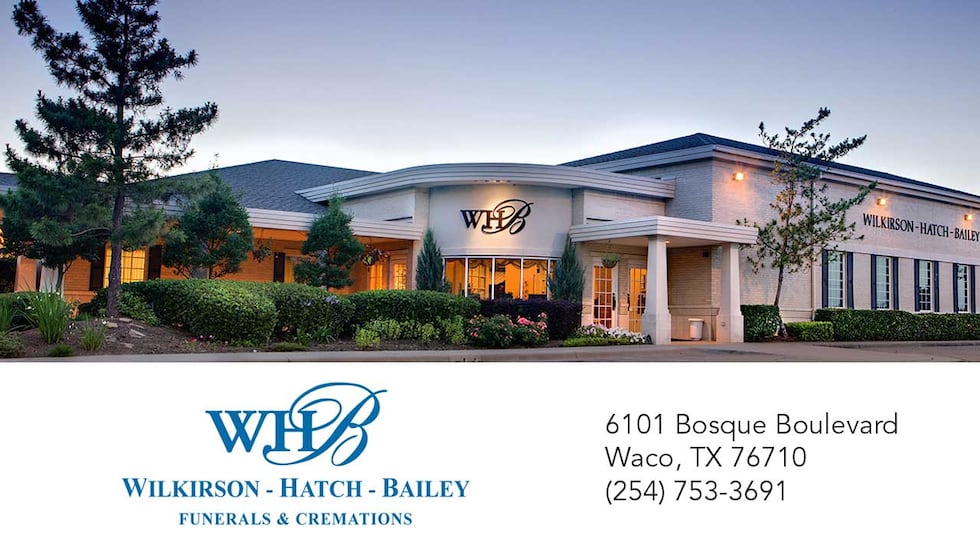 Copyright 2023 KWTX. All rights reserved.