George C. Salinas
February 15, 1945 – November 2, 2023
Published: Nov. 10, 2023 at 1:56 PM CST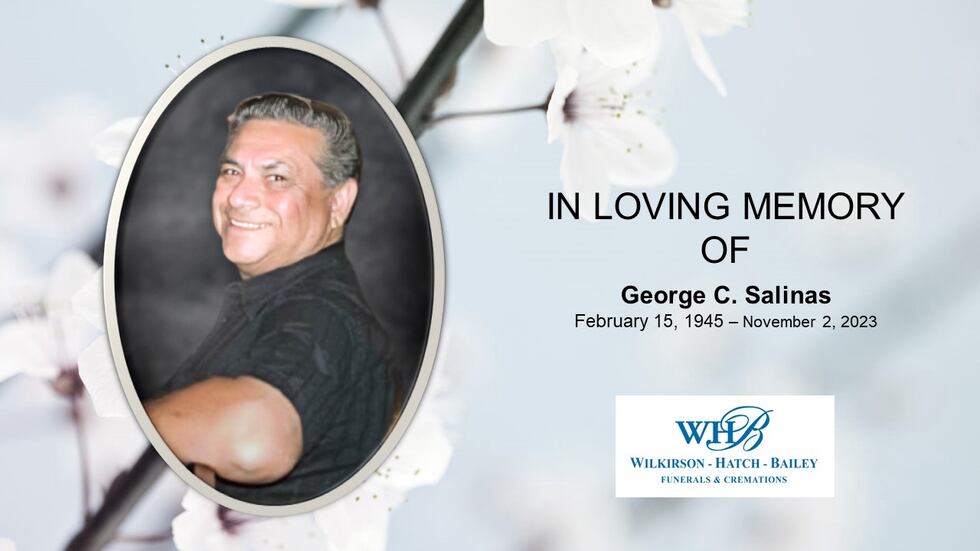 George C. Salinas left us to be with the lord on Thursday November 2nd. He passed away peacefully at his home surrounded by his family.
A Mass of Christian Burial will be held at 10:00 a.m., Friday, November 10, 2023, at Sacred Heart Catholic Church in Waco, with Father Cyril Ejaidu officiating. Interment to follow at Waco Memorial Park in Robinson, Texas. Visitation will begin at 6:00 p.m. and Rosary will be from 7:00 p.m. until 8:00 p.m., Thursday, November 9, in the Chapel at Wilkirson-Hatch-Bailey Funeral Home with Father Benjamin Magnaye officiating.
Born in Oglesby, Texas, on February 15, 1945. He was one of 5 brothers and 6 sisters born to Gregorio Reys Salinas and Ascension Castillo Salinas. George was a humble, patient and compassionate man. His wisdom, personality, and love for his family and friends is what made many gravitate toward him. He was always willing to lend a helping hand. If he told you he was going to do something, you could count on him that it would be done. He sacrificed his time and money to help others out of the love and kindness of his heart and never looked for any recognition. One of his favorite hobbies that he loved to do was cook for others. He was the family chef. A signature dish of his was his menudo. He attended Waco High School before joining the United States Army Reserve. He began his life long career as a Brick mason at an early age. He taught many people the skills to work as a brick mason as well.
George was a devout Catholic, who would rarely ever miss a mass on Sundays. He helped raise his family to know and love the lord, as he did. He was a member of St. Francis Catholic Church in previous years where he married the love of his life of 53 years, Jane Felan Salinas. He has since been a member of St. John the Baptist Catholic Church for many years.
George opened a bar called "Jorges" in 2004. He loved playing in the pool leagues and meeting new people. Many people would go to Jorge's to have a good time and enjoy music. He retired many years later to spend time with his wife and grandkids.
He was preceded in death by his parents, Gregorio Reys Salinas, and Ascension Castillo Salinas; and his brother, Ralph Castillo Salinas.
George is survived by his wife, Jane Salinas; his son, George Salinas III; his daughter, Melissa Stead, and her husband, Johnny Stead; grand-daughters, Destini Stead, Desiree Stead and Aliyah Stead; as well as great-grandchildren, Analiese Stead-Rodriguez, Aubrey Anna Stead-London, Geohnny Anderson and Janessa Venegas.
Pallbearers will be Edward Montoya, Madero Beltran, Michael Galindo, Rico Salinas, Joseph Salinas, Cisco Salinas. Honorary Pallbearer is Adam Ursua.
George touched the lives of so many, his presence on earth will be truly missed. John 14:18-20 "I will not leave you as orphans; I will come to you. (19) Before long, the world will not see me anymore, but you will see me. Because I live, you also live. (20) On that day you will realize that I am in my Father, and you are in me, and I am in you."
The family invites you to leave a message or memory on George's "Tribute Wall" at www.WHBfamily.com
VIEW ORIGINAL: https://www.whbfamily.com/obituaries/George-C-Salinas?obId=29830469#/obituaryInfo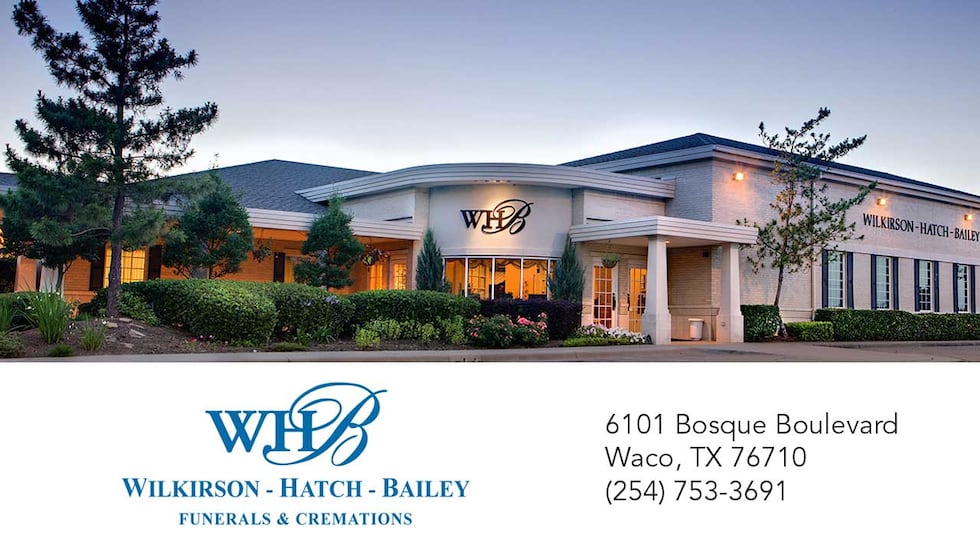 Copyright 2023 KWTX. All rights reserved.