Bill Lane
May 25, 1933 – November 4, 2023
Published: Nov. 14, 2023 at 9:16 AM CST
William H. (Bill) Lane, better known as Coach, 90, of Woodway, Texas went to meet his Lord and Savior on Saturday, November 4 surrounded by loving family.
Bill was born on May 25, 1933, to William and Mattie Lane in Tioga, Texas. After graduating from Dennison High School, he played football at San Angelo State where he met lifelong friend Grant Teaff. Bill took a hiatus to proudly serve in the Marine Corps. After his service, he continued his education and football career and graduated with a bachelor's in education from Stephen F. Austin University and a master's in education from East Texas State College.
In 1954, Bill met the love of his life, Barbara Stanfield, at Stephen F. Austin. They married in 1956 and went on to have two sons, Kirk and Kyle.
Bill kickstarted his coaching career at Daingerfield High School, Daingerfield, Texas, thereafter, known as Coach. He led the team to state championship titles in football, golf, and track and field in 1968. He then went on to coach at San Angelo State University for three years.
Coach moved to Waco where he started his twenty year career at Baylor University coaching defensive ends, concluded with coaching tight ends and was part of the legendary 1974 Miracle on the Brazos championship team. He was known for his passion, integrity, and dedication to the game and his players. While his passion was coaching, Bill's life was about more than winning. It was about mentoring young men, inspiring them to achieve their full potential, and instilling in them the values of faith, family, and service.
After his retirement, Bill enjoyed watching the Bears practice and spending time with his family and friends. He was a sponsor of the Fellowship of Christian Athletes and a faithful supporter of Baylor athletics.
In his retirement, all the rules that applied to sons went out the window when it came to his grandsons and great-grandchildren. They adored their Pa and have many fond memories of sitting with him outside in the swing listening to his stories about growing up with two brothers, playing and coaching football and many life lessons.
The Facetime, phone calls, letters, cards, and visits Bill received during the final months of his life were a tremendous source of joy, peace, and comfort to him.
Bill was predeceased by his parents, William and Mattie Lane, and his two brothers, Buck Lane and Fred Lane. He is survived by his wife, Barbara, two sons, Kirk (Jackie), of Woodway and Kyle (Susie), of Ogden, Utah, his sister Susie (Brad), of Ocala, Florida, seven grandsons, eleven great-grandchildren and numerous nieces and nephews. They include Hunter (Tae), Rey (Amy), Robert, Jacob (Charity), Pete (Vanessa), Alex (Stephanie), and Chris (Monica).
The family would like to thank the staff at Stoney Brook and hospice for their loving care of Bill for the last year and in his final days.
A celebration of life will be held on December 5, 2023 at 2:00 pm at First Baptist Woodway, 101 N Ritchie Road, Woodway, Texas 76712. In lieu of flowers, donations can be made to the Baylor Bear Foundation, the Fellowship of Christian Athletes, hospice or other charitable organizations you strongly support.
VIEW ORIGINAL; https://www.gracegardensfh.com/obituary/Bill-Lane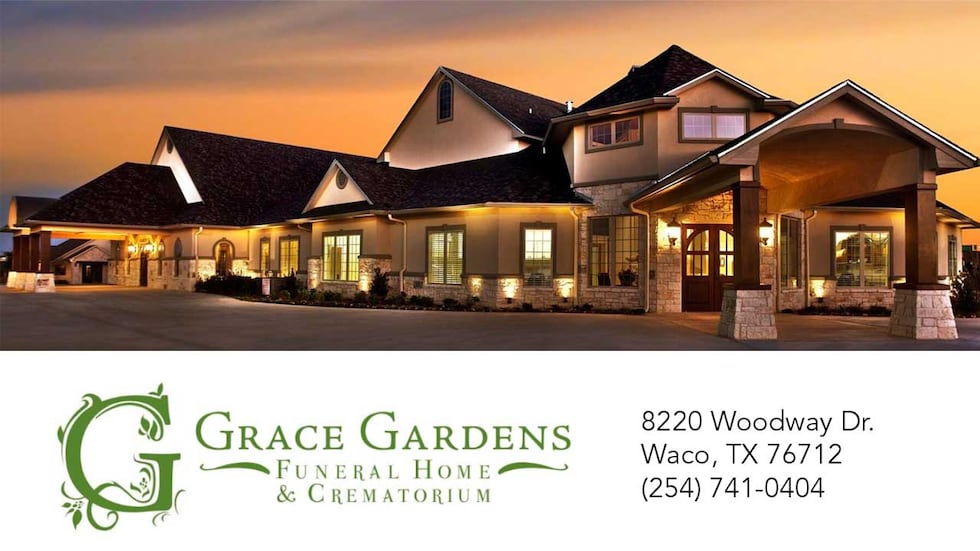 Copyright 2023 KWTX. All rights reserved.