Wanda K. Ziegelt
October 14, 1951 – November 13, 2023
Published: Nov. 15, 2023 at 11:57 AM CST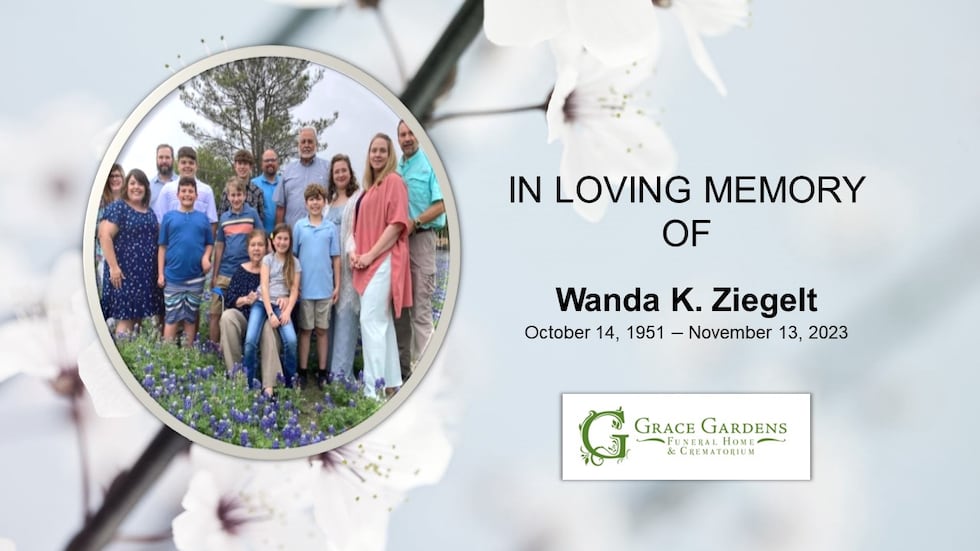 Wanda Kay Ziegelt went home to Jesus on Monday, November 13, 2023. Wanda is proceeded in death by her parents, Milton and Mabel Hander, of Waco, Texas. Wanda is survived by her sons; Keven and wife Jennifer, of Moody, Texas; Kent and wife Bonnie of Willis, Texas; and Kyle and wife Kristi of Lorena, Texas and seven grandchildren that were her absolute joy; Konner, Kayleigh, Karson, Kolt, Jakob, Kameron, and Kenzie; ex-husband Kenneth of McGrgeor. She is also survived by her sister Donna Southwell and husband Steve, of Lorena, Texas; niece Kara and husband Greg, and their children Ian and Reese, of Buena Vista, Colorado; niece Kasy and husband Chance, and their children Hander and Leighton of Robinson, Texas; Landon and wife Emilee of Wheat Ridge, Colorado and many, many cousins and loved friends. She was not only Wanda but also Mom, Granny, and Kay Kay.
Wanda was born in Waco, Texas on October 14, 1951, to Milton and Mable Hander. She went to Midway ISD where she graduated high school, co-owned a dress shop "Roomers" with her sister Donna, and then back to school to complete her bachelor's degree in teaching where she started a career she absolutely loved. While teaching she touched the lives of so, so many not only in La Vega ISD but also in Midway ISD where she retired teaching at Hewitt Elementary. When she wasn't in the classroom she could always be found hidden in the mountains of Colorado. She never turned down an opportunity to go to those beautiful mountains. She loved looking at God's beauty everywhere she went but especially in the mountains.
While we are suffering because she is gone, we are rejoicing because she is healed and free from pain. We are clinging to His word and His promises. Wanda's favorite verse is Psalms 46:10 "Be still and know that I am God."
VIEW ORIGINAL; https://www.gracegardensfh.com/obituary/Wanda-Ziegelt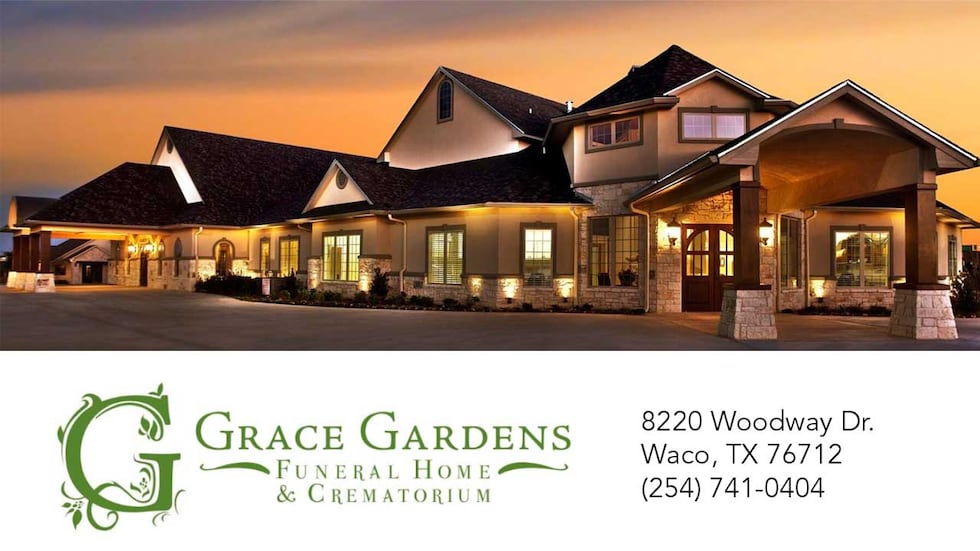 Copyright 2023 KWTX. All rights reserved.