Man held at McLennan County Jail accused of trying to smuggle undocumented immigrants from South Texas to Dallas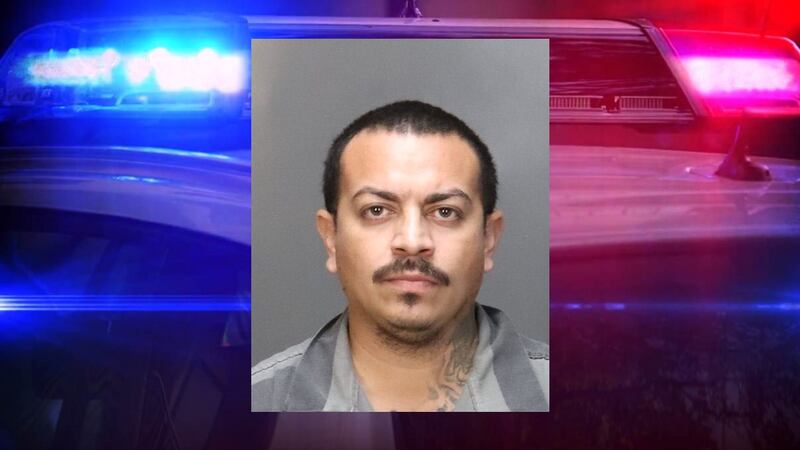 Published: Nov. 17, 2023 at 2:22 PM CST
WACO, Texas (KWTX) - An Alvin man remains in the McLennan County Jail after his arrest Thursday on allegations he tried to smuggle three undocumented immigrants, including an 11-year-old boy, from South Texas to Dallas.
William O. Quintanilla, 36, was placed under bonds totaling $300,000 after his arrest on three counts of smuggling of persons, second-degree felonies punishable by up to 20 years in prison.
A Department of Public Safety trooper pulled over the black Infinity JX35 Quintanilla was driving just before noon Thursday on allegations of following too closely, failing to drive in a single lane and driving on the shoulder of Interstate 35. He reported two adults and the boy were passengers.
"The two adults and one minor were undocumented noncitizens that were in the country illegally," the trooper wrote in an arrest affidavit. "The three occupants still had mud, mesquite brush, leaves and clothes on from being in the brush near the border from South Texas prior to being picked up."
Quintanilla admitted he was being paid $500 per person to smuggle them from La Pryor in Zavala County to Dallas, the trooper alleged. A computer check of Quintanilla's record shows he is a "wanted fugitive" out of Harris County for failing to appear in court on a criminal mischief charge, according to the affidavit.
The trooper reported that U.S. Immigration and Customs Enforcement officials took custody of the three passengers, while Quintanilla was booked into the McLennan County Jail.
Copyright 2023 KWTX. All rights reserved.