Ken Paxton announces investigation of media group following Elon Musk's lawsuit
After a report from Media Matters showed advertisements from major brands appeared next to antisemitic posts on X, the company sued the media watchdog group and its reporter. The Texas Attorney General's Office plans to investigate the nonprofit for potential fraud.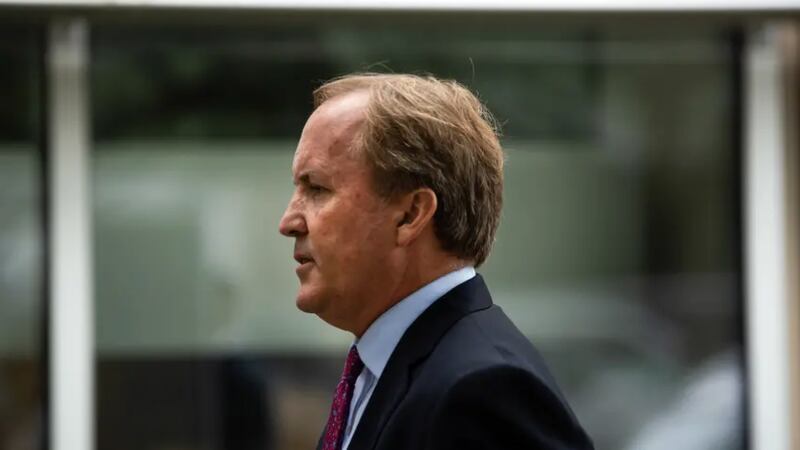 Published: Nov. 21, 2023 at 7:51 AM CST
|
Updated: Nov. 21, 2023 at 8:32 AM CST
AUSTIN, Texas (TEXAS TRIBUNE) - Attorney General Ken Paxton announced an investigation Monday evening into Media Matters for possible fraudulent activity in response to the media watchdog group's report last week that prompted companies to pull advertisements from X, the site formerly known as Twitter.
Earlier on Monday, X CEO Elon Musk filed a federal lawsuit in the Northern District of Texas against Media Matters, alleging the organization manipulated information it gathered to defame the social media company.
Paxton said his office would investigate allegations that Media Matters — which he referred to as a "radical anti-free speech organization" — had violated Texas laws protecting consumers from fraud.
"We are examining the issue closely to ensure that the public has not been deceived by the schemes of radical left-wing organizations who would like nothing more than to limit freedom by reducing participation in the public square," Paxton said in a statement Monday evening.
Two of Paxton's former top lieutenants filed the lawsuit, former Solicitor General Judd Stone and former Assistant Attorney General Christopher Hilton. Stone and Hilton left the Texas Attorney General's Office shortly after they successfully helped defend their former boss during Paxton's impeachment trial.
Last Thursday Media Matters published a report titled, "X has been placing ads for Apple, Bravo, IBM, Oracle, and Xfinity next to pro-Nazi content." The story included examples of antisemitic and white nationalist content appearing near advertisements from major brands.
After the report, several companies, including IBM, Apple, Disney, NBCUniversal and others, announced decisions to suspend advertising on the platform.
Musk's lawsuit asserts Media Matters — and the article's author, senior investigative reporter Eric Hananoki, who is named as a defendant — falsely portrayed X as a risky, unsafe platform.
The petition alleges Media Matters "knowingly and maliciously manufactured side-by-side images depicting advertisers' posts" on the social media platform next to white nationalist and antisemitic content. According to the lawsuit, the reporting misrepresented the average user's experience on X in an effort to harm the social media company.
Media Matters did not immediately respond to a request for comment Monday evening.
X filed the lawsuit in Texas because Media Matters' report potentially threatens the social media's relationship with advertisers located in the state and millions of Texas users, according to court documents.
COPYRIGHT 2023 TEXAS TRIBUNE. ALL RIGHTS RESERVED.