Autistic Central Texas teenager killed in house fire identified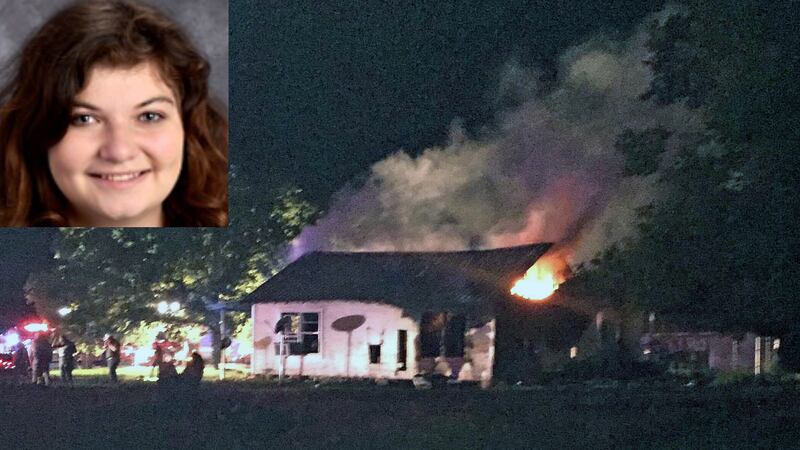 Published: May. 15, 2019 at 9:59 PM CDT
State Fire Marshal's Office investigators were in Falls County Thursday, looking for the cause of a house fire Wednesday night that claimed the life of an autistic 16-year-old boy and sent his 17-year-old sister to an area hospital.
Tyler Kelley died at the scene of the fire.
He suffered smoke inhalation and burns over 75 percent of his body, according to a preliminary autopsy report released Thursday afternoon.
His sister, Amy, a Marlin High School junior, was flown to a local hospital where she was treated for burns and smoke inhalation.
She was released Thursday and is staying with family members in Waco, Marlin High School Principal Pamela Thomas said.
Tyler Kelley was enrolled for one semester at Marlin High School last year, Thomas said, but his mother withdrew him in order to home school him.
"They're just doing the best they can under the circumstances and are making arrangements," Thomas said.
Thomas announced to the school's students Thursday that Amy Kelley had been injured in the fire and asked for their thoughts and prayers.
"Yes, this is a tragedy, but we just want her to know we are here for her."
The fire was reported at around 8 p.m. Wednesday in the home near the intersection of County Roads 251 and 2906 in Reagan, Falls County Sheriff Ricky Scaman said.
Michael Housewright, 15, a friend of Tyler's, said he was at a pond across the road when he saw flames burst from the rear corner of the house.
He jumped on his ATV and raced to help, he said.
"I kicked the front door in and ran to the back room," he said.
"Tyler was asleep on the bed, but the smoke and flames pushed me back," he said.
Housewright said he ran outside and, with the help of neighbor David Bruce, Chief Falls County Deputy Derick Johnson and K9 Officer Rebecca Lord, managed to pull the teenager out through a window.
"He was lifeless," Bruce said.
"I started CPR, but he was gone," he said.
Housewright was emotional Thursday as he recounted the efforts to rescue the teen.
"I tried to save my friend and couldn't," he said.
"I'm just so sad. I couldn't sleep last night."
Deputy Lord was taken by ambulance to a hospital for treatment of smoke inhalation.
She was released Thursday morning, Scaman said.