18-wheeler-pickup crash backs up I-35 traffic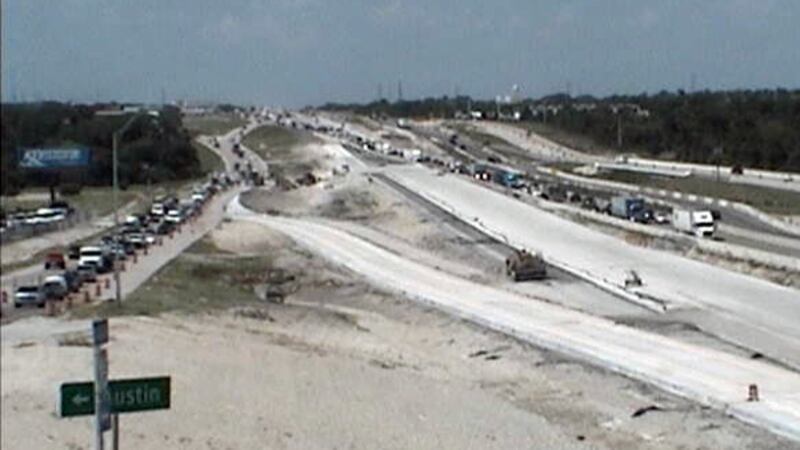 Published: Jul. 21, 2017 at 3:55 PM CDT
A crash involving an 18-wheeler and a pickup was backing up traffic Friday afternoon on I-35 in Temple.
The accident on the northbound highway at Spur 290 blocked both the mainlanes and the frontage road, the Texas Department of Transportation said.
Motorists were advised to take exit 298 to Loop 363, turn left and drive 6 miles back to I-35 to avoid the backup.
Further details weren't immediately available.
A second incident late Friday afternoon was blocking traffic on the northbound highway just North of Loop 363, TxDOT said.