Affidavit: Slain DPS trooper ambushed while sitting in patrol unit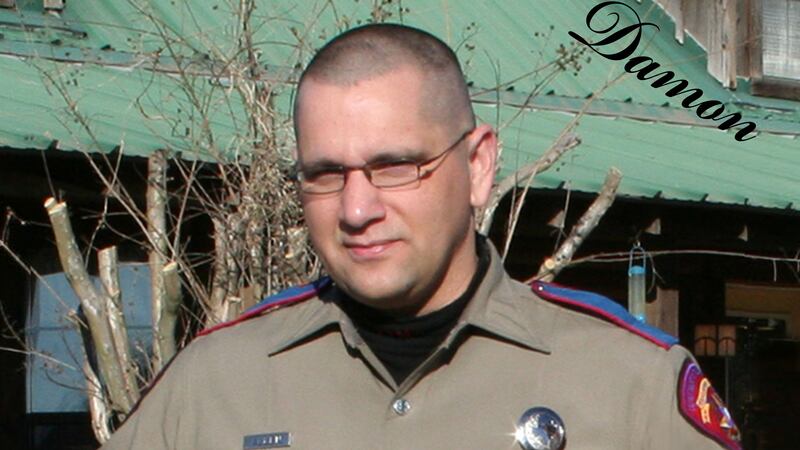 Published: Nov. 27, 2017 at 4:43 PM CST
Slain Department of Public Safety Trooper Damon Allen, 41, was sitting in his patrol unit when the driver of a car he pulled over for speeding on Thanksgiving Day on Interstate 45 south of Fairfield opened fire with a rifle, according to an arrest warrant affidavit released Monday.
Dabrett Black, 32, of Lindale is charged with capital murder in the deadly shooting.
He's held in the Limestone County Jail without bond.
Investigators found Black's driver's license lying in a pool of blood underneath the slain trooper's body, the affidavit said.
Allen pulled Black over for speeding at around 3:45 p.m. on Thanksgiving Day, the affidavit said.
After making contact with Black, Allen returned to his Chevrolet Tahoe, evidently to check Black's driver's license.
He was sitting in the front seat of the Tahoe when Black opened fire, the affidavit says.
"Black exited his vehicle with a rifle…stood beside the driver side door of his vehicle and fired multiple shots at Trooper Allen while Trooper Allen was seated in his patrol vehicle," the affidavit says.
"While Trooper Allen was attempting to exit his patrol vehicle, he sustained at least one fatal gunshot wound to the head, fired by Black," the affidavit says.
He died at the scene.
Allen's service pistol was holstered and secured by a retention strap, the affidavit says.
Black was tracked down in a rural area of Waller County several hours after Allen was killed.
Just before 7 p.m. last Thursday, a deputy in Waller County spotted Black's vehicle near FM 1488 and White Chapel between Hempstead and Prairie View.
Deputies say shots were fired when they first spotted the vehicle, but nobody was hurt.
Multiple law enforcement agencies responded to the area to set up a perimeter, and used K9s, a SWAT team, and helicopter to search for Black.
Just before 9 p.m., Black was found hiding in a field and taken into custody.
He was taken to a hospital for treatment of non-life-threatening injuries before he was jailed.
Allen was the 221st DPS trooper to die in the line of duty since 1823 and the first to die in a shooting since 2008.
He was born in Morgantown, Ky. In 1976, but his family moved to Mexia in 1984.
He graduated from Mexia High School, where he played football, and worked briefly at what is now the Mexia State Assisted Living Center and then for five years at a state prison unit before becoming a state trooper in 2002.
A funeral service for the husband and father of four, who was stationed in Groesbeck at the time of his death, begins at 10 a.m. Friday at the Mexia High School stadium.
Burial will follow at Salem Cemetery near Freestone.
Visitation will be from 5 p.m. to 7 p.m. on Thursday Nov. 30 at the Bowers Funeral Home at 900 U.S. Highway 84 in Teague.
The family has requested that memorials be made to the Survivors Fund at 100 Club of Houston or to accounts opened for the slain trooper's family at any branch of Incommons Bank or Citizens National Bank.