Christmas celebrations held on Fort Hood and Killeen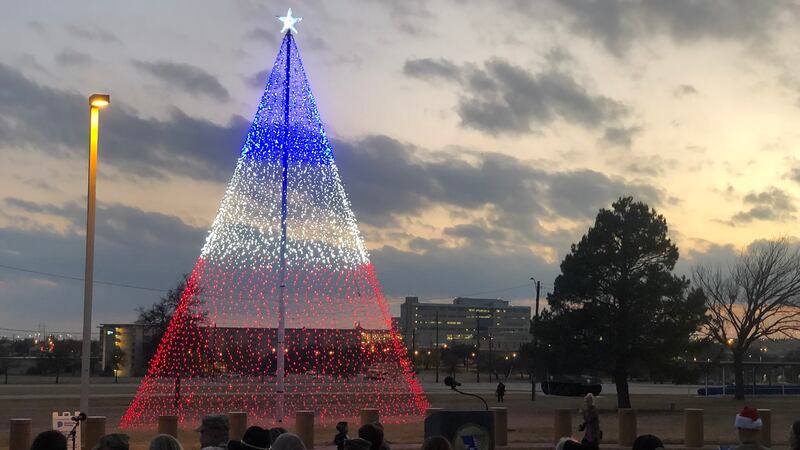 Published: Nov. 30, 2018 at 10:21 PM CST
It was a Christmas celebration all across Fort Hood and Killeen Friday night.
On Fort Hood, the annual Christmas tree lighting ceremony was held outside the III Corps headquarters. During the ceremony, there was the sound of our favorite holiday songs from groups across the area.
After the lighting of the tree, Santa Claus made a grand entrance.
Just a few minutes away in downtown Killeen, the Lights on Santa Fe brought a little holiday cheer mixed with a little snow to the city.
There was fun for all ages to enjoy.
"It's fun, it's exciting. It's really cool. A lot, the great part is that it doesn't burn your eyes," 11-year-old London M. told News 10.
The night was filled with music, food and merchandise from local businesses in Killeen.
"The main goals were to showcase downtown. It's a beautiful place to come and great Christmas spirit and also give the people of Killeen something to look forward to in the holiday spirit. And do something free with their family," said Jasmine Suino, with the Greater Killeen Chamber of Commerce.
The tree at Fort Hood will be on display until Jan. 6.