Area farmers, ranchers also take a financial hit from COVID-19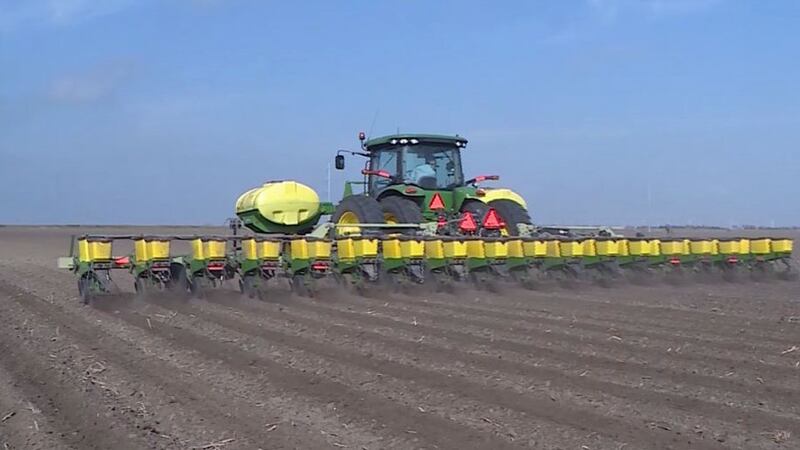 Published: Apr. 13, 2020 at 5:37 PM CDT
Groceries are one thing people continue to buy, despite efforts to curb the spread of the new coronavirus.
"You talk about essential, everyone must eat and drink," says The Texas Farm Bureau's national legislative director, Laramie Adams.
"Farmers have to make sure we can get food at the grocery store," Adams said.
But despite high demand for food products, Adams says farmers and ranchers are still feeling the financial effects from COVID-19.
"Every sector of the Ag industry has been impacted," he says.
But there's no single reason, but instead a range of causes including a shortage of labor in the field to a lack of transportation to deliver food to stores.
"There are so many factors it's hard to nail it down," Adams said.
"The big impact we saw was the feeder market drop," Lampasas County rancher Mickey Edwards said.
Edwards says a 25% drop in price for his calves is causing him to hold out on selling livestock.
"A lot of our other ranchers are holding their calves right now, while we wait for the market to come back up," he says.
Part of the CARES Act did go toward the agriculture industry, but Edwards questions how much it'll help.
"Ranchers like myself can spend up to $2,000 on feed a month," he said.
"A stimulus check won't help us very much."
The Texas Farm Bureau agrees, and is hoping that federal government will continue looking at ways to help out the industry.
"Our fear is this help won't be enough to cover all the issues that our great farmers and ranchers have been dealing with," says Adams who hopes the recent events showcase why the agriculture industry is so important.
"Right now the pandemic is really shining a light on our farmers and ranchers," he says.
"They have helped us and now we need to make sure they get the help they need."
---
OMAHA, Neb. (AP)--he new coronavirus has sickened workers at meat processing plants across the country, forcing some massive operations to close at least temporarily and that's raising concerns that there could soon be shortages of beef, pork and poultry in supermarkets.
The meat supply chain is especially vulnerable since processing is increasingly done at massive plants. That means the closure of even a few big ones can quickly be felt by customers.
While company owners promise to deep clean their plants and resume operations as quickly as possible, it's a difficult task to keep workers healthy given how closely they work together.
---