Area woman neglected infant, claimed child was critically ill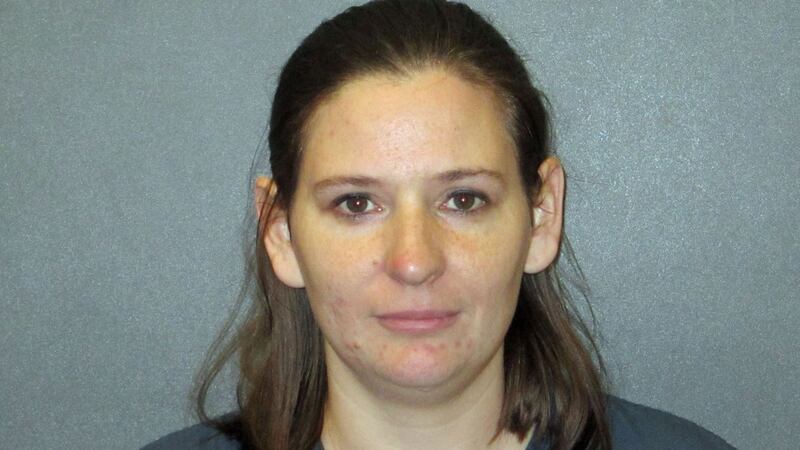 Published: May. 9, 2017 at 3:44 PM CDT
Katelyn Christina Carnline, 28, of Milano, was held without bond Tuesday in the Milam County Jail charged with injury to a child with serious bodily injury and exploitation of a child following an investigation prompted by a Child Protective Services report in March that indicated her then 4-month-old child was being abused and neglected, according to an arrest warrant affidavit released Tuesday.
Carnline is accused of withholding proper nutrition from the infant and creating a YouCaring page seeking funds, claiming the child had a rare metabolic condition, the Milam County Sheriff's Office said in a press release Tuesday.
"The child, placed with other family members by CPS, is now healthy and thriving," the press release said.
Carnline was arrested in early March on a Bryan Police Department warrant charging exploitation of a child stemming from an investigation of allegations that she "had advertised that one of her other children had cancer and started a benefit for them," the affidavit said.
The child did not have cancer, the affidavit said.
She was booked into the Brazos County Jail on March 8 on an exploitation of a child charge and was released the same day after posting an $8,000 bond, according to online records.
CPS placed the infant with the father after Carnline's arrest and Milam County authorities began their own investigation, which turned up a page on YouCaring that said the infant suffered from a rare genetic disorder called IEM or inborn errors metabolism, the affidavit said.
The page attracted two donations, one for $100 and one for $50, the affidavit said.
The unnamed infant, who was born on Oct. 13, 2016, was repeatedly admitted to Dell Children's medical Center beginning in early December and continuing until late February, when doctors implanted a G-tube in the child's abdomen based on Carnline's claims of repeated seizures and apneic events in which breathing temporarily stopped, the affidavit said.
Since the father took custody in early March, however, the infant has taken formula by mouth without any issues and the G-tube was used only twice, the affidavit said.
"The father denied any seizures or apneic spells during his care," the affidavit said.
The infant weighed about 10 pounds, 4 ounces on March 1, but by April 25, the child's weight had increased to nearly 15 pounds, 7 ounces, which is close to normal, the affidavit said.
A report prepared by a medical staff member at Dell Children's concluded that the infant's "poor weight gain was the direct result of physical neglect by the defendant," the affidavit said.
The report said that neglect "contributed in part to the child getting unnecessary surgery, which is highly concerning for medical child abuse," the affidavit said.
Carnline, the affidavit said, "had a history of telling people that her children have medical conditions to obtain money."