BU response calls McCaw's "racism" claim unsubstantiated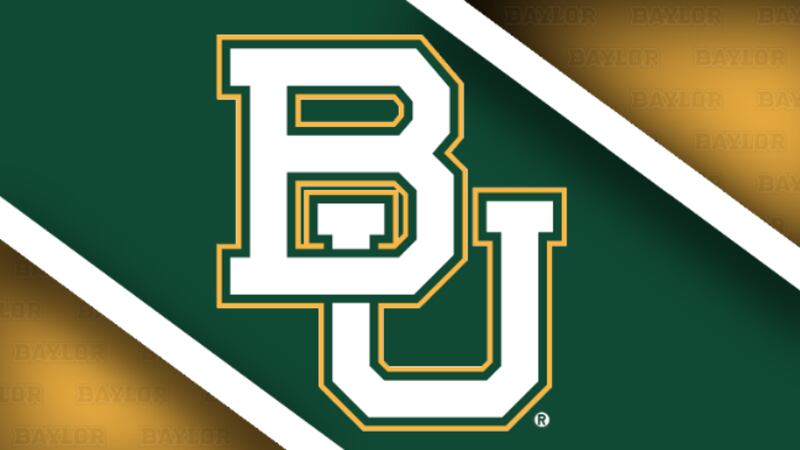 Published: Jul. 6, 2018 at 11:04 AM CDT
Baylor's lawyers, in their first response to claims made last week by former Athletic Director Ian McCaw that Baylor University administration and regents "scapegoated" the football program to cover up years of sexual assaults on campus, said those claims are simply "baseless and absolutely untrue."
Attorneys for the university filed their client's response to a motion to compel that was filed last week by the plaintiffs' attorney Jim Dunnam after McCaw's testimony during a deposition.
"This lawsuit has become a never-ending fishing expedition based on outlandish conspiracy theories, rumors and speculation as part of a crusade to turn up any possible reason to attack Baylor," Baylor's lawyers wrote.
The response came after part of McCaw's deposition was revealed, which the defendant's lawyers point out was done improperly.
McCaw testified during the deposition that he chose to leave Baylor because he "was disgusted at that point with the regents, the racism, (and) the phony finding of fact," and "did not want to be part of some Enron cover -up scheme."
In Baylor's response Thursday, attorneys said the two-year battle between the Jane Does and Baylor seems to have lost focus: "The question in this lawsuit is whether any of the 10 plaintiffs were subjected to a sexually harassing education environment at Baylor in violation of Title IX, not about how the Pepper Hamilton investigation was conducted or whether Baylor should or should not have made decisions affecting Art Briles or Ian McCaw in May 2016."
In the 29-page response, with several attachments, Baylor's lawyers bared their teeth: "As specifically described in our legal response, McCaw's unsubstantiated claims of a conspiracy by regents, racism and scapegoating at Baylor are bizarre, blatantly false, and nothing more than speculation and gossip of which he has no firsthand knowledge."
In reply to Baylor's response, Dunnam issued the following statements: "Unlike what Baylor says in their most recent filing, what Baylor did to oppress, victimize and retaliate against hundreds of rape victims is not some 'side show.'"
"Calling their admissions of institutional failures and cover-up 'side shows' is shameful and further degrades and victimizes all Baylor rape victims. Rather than a 'side show,' Baylor's intentional actions and cover-up – carried out over decades to protect its brand – created a heightened risk to all female students on campus. That is a primary focus of this case whether Baylor likes it or not."
Dunnam adds, "As so many have called for now almost 3 years running, there must be an independent thorough investigation, and that has been a goal of our clients from the start. We are committed to doing what our clients have stepped forward to achieve. The truth is finally coming out and a jury will determine the outcome of this investigation, no matter how hard Baylor tries to conceal the truth."
McCaw, who now serves as Athletics Director for Liberty University, was not questioned about plaintiffs' alleged assaults or how Baylor handled reports they received concerning sexual assaults on campus during the five-hour June 19 deposition.
Baylor initially issued a statement early last Wednesday afternoon in which it said, "The plaintiffs' counsel have grossly mischaracterized facts to promote a misleading narrative in an effort to deflect attention away from the actual facts of the case pending before the court. Baylor has complied and will continue to comply with all court rules in this case. We will maintain our diligent efforts to keep discovery focused on this specific case while steadfastly protecting the privacy of our students and their records that are uninvolved in this matter. As permitted by the court's rules, Baylor will be filing a written response to the Plaintiffs' motion."
"Much of the testimony of Mr. McCaw that is selectively quoted in the motion is based on speculation, hearsay and even media reports," the school said.
****PREVIOUS KWTX NEWS REPORT****
Based on material from Mr. McCaw's deposition filing,and Baylor response, on Wednesday, June 27, 2018.
The university's former chancellor and president, Ken Starr, who was also a casualty of the scandal, said last Wednesday he has not seen the filing. But he vouched for McCaw. "I know Ian McCaw to be a person of complete honor and integrity," he said.
"As it turned out, McCaw's deposition testimony was dramatically in opposition to Baylor's positions before this court and in its public relations campaign," read the motion filed Wednesday by attorneys Chad Dunn of Houston and Dunnam of Waco.
The motion asks the court, based on revelations during the deposition, to order Baylor to release materials (like his settlement agreement with the university) withheld by legal counsel, which Dunnam said includes David Iler and McCaw's own Baylor-hired attorney, and to review documents McCaw has "which were either heavily redacted or wholly withheld…and order production, without redaction, as appropriate."
The motion also asks the court to order McCaw "to provide oral or written testimony on the subjects he was instructed not to answer during his deposition."
"If Baylor really believed that anything in the motion were misleading or out of context, then Baylor could easily allow full excerpts of Mr. McCaw's deposition to be released after removal of any private student information," Dunnam said in a statement Wednesday afternoon.
"A fair release of McCaw's deposition will show that our filing is both true and in context, that McCaw was entirely credible under oath, and would provide even further testimony of McCaw that Baylor does not want known."
As an attorney who speaks on behalf of the victims, Dunnam said he can talk freely about the suit without revealing student privacy, and he doesn't identify the victims, or the assailants, in papers.
"It just revolting that Baylor is saying that concerns for student privacy are preventing them from telling the truth, because that's a false reason."
Dunnam said McCaw's five-hour-long deposition was one of three he took from former Baylor employees over a two-day period in Virginia; he also deposed former Title IX Investigator under Patty Crawford, Ian McRary, and Todd Patulski, McCaw's former deputy athletics director who followed him to Liberty.
Dunnam called the depositions 'revealing,' and said both McRary's and Patulski's were being typed-up and prepared.
"Mr. Patulski said he agreed with Mr. McCaw's sentiments in regard to the cover-up and that things were whitewashed inappropriately," Dunnam told KWTX in an interview.
"A lot of the things, as a Baylor grad myself, were unfortunate and hard to hear, but at least the truth's coming out."
In what several sources with knowledge of the case said was a damning interview, McCaw talked about a "'conspiracy at the highest level at Baylor," and an "elaborate plan that essentially scapegoated the black football players and the football program for being responsible for what was a decades-long, university-wide sexual assault scandal."
"Although urged to remain, McCaw refused to continue on as Baylor Athletic Director because he "was disgusted at that point with the regents, the racism, the phony finding of fact" and because he "did not want to be part of some Enron cover-up scheme," the motion says.
"McCaw expressed disgust at the coordinated effort to conceal the University-wide failures by instead focusing exclusively on African-Americans…with racially charged labels like ''300 pound black football player" being freely thrown around to the exclusion of other instances of University-wide misconduct," the motion says.
"Mr. McCaw sort of broke the glass, and I think that once someone does say 'the Emperor has no clothes,' then other people are willing to come out and tell the truth, and we need to get the truth out there because there cannot be change at Baylor without the truth coming out," said Dunnam.
Sources with inside knowledge of the football program have told KWTX that to their knowledge, the investigators didn't interview even a single player.
They also said they perceived biases of the Pepper Hamilton investigators who reviewed the school's handling of sexual assaults involving athletes.
Two of those sources, who were interviewed independently and by different investigators, have told KWTX they were asked by the Pepper Hamilton investigator why there were so many black players on the team, and one was asked if he ever saw his black athletes hanging around white women.
Pepper Hamilton denied those claims, telling KWTX at the time, "The investigation focused on the school's response to reports of sexual assault and dating violence. The investigation did not explore issues related to the diversity of the team, nor were any coaches asked about diversity-related issues."
McCaw testified, according to the motion, that Crawford, who was the school's Title IX director from November 2014 to October 2016, told him "she had had upwards of approximately 300 cases since she'd arrived at Baylor, and she had not detected any pattern relative to student athletes within that number."
Crawford resigned as Baylor's Title IX coordinator in October 2016 after almost two years in the position, claiming the school "set her up to fail" and that she was subjected to retaliation as she tried to push for independence to do her job appropriately.
She claimed a group of senior leaders prevented her from doing her job and instead made sure "they were protecting the brand rather than our students."
According to Dunnam, Baylor has been very adept at trying to resist the release of information, rejecting about two-dozen motions he's filed seeking texts and emails from school decision-makers.
"Their dreams brought them to Baylor University and they have a desire, above all, that the truth will come out so that other young women don't go through what they went through," Dunnam said of his clients.
"It's difficult for these women to come forward, but they will do whatever it takes to have the truth revealed - if that means Baylor needs to go to trial before a jury in open court, then that's the way it's going to go, but there are things they can do to resolve this, show accountability, show change if they want to."
In October 2016, the Wall Street Journal reported the scandal that engulfed the school's football program involved 17 women who reported sexual or domestic assaults involving 19 players including four gang rapes since 2011.
Offense reports on the school's website involving incidents on and off campus at the time the article was published showed five forcible sex offenses in 2013, five rapes and one case of fondling in 2014 and 23 rapes and 3 cases of fondling in 2015.
The school did not include data from 2012, but a Department of Education report showed one off-campus rape was reported that year, and that none was reported in 2013.
Simple assaults and domestic violence incidents are included in the data, but during the four-year period, the school reported a total of 11 aggravated assaults, according to the offense data.
The university told the paper that football players were involved in 10.4 percent of Title IX reported incidents in those four years, which suggests that members of the team were linked to only four alleged sexual offenses.
But McCaw's testimony during the deposition suggests that not all offenses were reported.
The motion says McCaw testified during the deposition that now former Baylor police Chief Jim Doak and others "discouraged reporting and systematically buried rape reports, concealed them from McCaw when they involved sports, causing McCaw to only learn of them through ESPN."
"McCaw said that one recording even reveals a police dispatcher putting a young (woman) reporting her rape on hold to order himself a meal."
McCaw testified that he "was encouraged to join the conspiracy by lying about when a sports-related rape had been reported to and made known to Baylor officials. After its prior PR firm Ketchum quit, the head of the new PR firm, Glenn Bunting, personally encouraged McCaw to tell this lie, a scheme Bunting promised would be "mutually beneficial" to Baylor and McCaw," the motion says.
"McCaw's response was direct - he told Bunting 'that's not true.' McCaw then explained the real truth, concluding 'so I'm not going to agree to what he proposed and he hung up on me,'" the motion says.
Money was the motivation for the cover-up, the motion says, quoting McCaw as saying "It's bad for business . . . It's bad for Baylor's brand, bad for admission, bad for tuition revenue. And obviously you know Baylor is heavily reliant – it does not have a large endowment, so it's heavily reliant on tuition revenue. So if there's a dip in admissions, a dip in tuition revenue, that severely affects the university."
University officials declined an opportunity to provide further comment the day after news broke of McCaw's deposition, but President Linda Livingstone mentioned the situation in her weekly message to students and staff Thursday afternoon:
"As many of you are aware, Baylor continues to experience periodic media coverage of legal proceedings as we work to resolve past reports of sexual and interpersonal violence within our campus community. It is important to remember that many of these legal filings represent only one side of the story, nor do they reflect the significant changes and reforms that have transformed the University under our new leadership team over the past two years. We continue to move forward as we commit to and enrich a safe and welcoming educational environment for all students, faculty and staff. A reminder that Baylor offers many ways to report situations involving sexual and interpersonal violence, as well as expanded counseling and support services."
Baylor hired the Pepper Hamilton law firm to conduct the extensive review of the school's handling of sexual assaults, and in May 2016 the firm delivered a report to the school's Board of Regents which led to Briles' firing, Starr's reassignment and McCaw's suspension.
Also fired was McCaw's former staffer, Athletic Administrator Tom Hill, a 28-year Baylor employee.
"Do I have a solidarity that I'm a casualty? Of course I do," said Hill about being part of the department most damaged by the scandal. "I thought that decisions were made at a high level that weren't fully understood or vetted at the time."
Hill, who was seemingly exonerated by the university's General Counsel in February 2018, has contended from the beginning he knew next to nothing involving the allegations surrounding athletics and was never given a reason for his termination.
"I'm not at the level this game is being played," said Hill. "I don't know the things that we're all learning, and I'm excited to learn more."
Despite his naivete about the situation, Hill said he will also be deposed by attorneys this summer and hopes the investigations continue.
"There's the NCAA, there's the Big 12, there's the Texas Rangers, there's Jimmy Dunnam: who can we grab onto to get the truth out? I dunno, let's bring it out," said Hill. "I can't wait."
Sharing Hill's sentiments about information being released, is former Baylor Board of Regents Chairman Gale Galloway.
"When a person is under oath – I can tell you, they're not going to lie," said Galloway. "Ian McCaw is telling the truth, and the truth is what we're seeking."
The university benefactor feels so strongly about the truth being released, he's offered a financial incentive for the 'true reasons' behind the firings.
"McCaw's testimony just confirmed what I said over two years ago when I was interviewed by KWTX; I seek the truth, and if anybody can prove me wrong please come forward there's a $10,000 reward," said Galloway. "Now we know why no one's come forward."
In addition to former employees and regents, former student athletes reacted to McCaw's testimony on social media including former Baylor linebacker Taylor Young who recently signed with the Arizona Cardinals.
"No one had our backs when we were the ones getting rocks thrown at us," Young said in a retweet of KWTX's story.
Galloway said the wall was beginning to crumble and continued to call for regent resignations.
"There's some members of that Board of Regents that need to resign right now," said Galloway. "It's easy to tell the truth, when you start lying...that's when it catches up with you, and its catching up with them right now."
The regents released a 13-page 'findings of fact' document that didn't identify any specific cases or name Briles or any other individual.
"They threw these fine people under the bus, and they threw the university under the bus in the process," said Galloway.
The motion states, "McCaw says Briles left because 'they needed a scapegoat,' and that the regents had long sought for a reason to justify getting rid of Starr, who 'was calling for complete transparency.'"
Before the findings of fact were issued, "McCaw was directly told by Pepper Hamilton attorneys that they were looking at three potential outcomes with their report – a 'detailed document,' a 'summary report,' or 'to whitewash the whole thing,'" the motion says.
"McCaw testified that ultimately a trip by a select number of Regents and Chris Holmes, Baylor's General Counsel, to visit the Pepper Hamilton offices in Pennsylvania, resulted in the strategy of Regent Cary Gray writing 'false' and 'misleading finding of fact skewed to make the football program look bad to cover up the campus-wide failings,'" the motion says.
"The Baylor Board of Regents ultimately adopted these Findings, carefully omitting details of the who, what, when and where of non-athletic related failures, yet highlighting specifics only in the football section of the Findings," the motion says.
Baylor, however, said Wednesday that no regents, including Gray, were present when the findings of fact were drafted.
"Why would they have to make two trips up to Philadelphia to talk about that report?" said Galloway. "They (the group of regents) went up there so they could control what was going to come out of that report, and in fact they never did submit a written report and there was a good reason for that – it took them two trips to get it straight."
In November 2016, Baylor released a statement in which it said Briles and McCaw knew of at least one potential gang rape while employees of Baylor and did not report it properly, evidently referring to an alleged incident involving a Baylor volleyball player who claimed she was gang-raped in 2012 by multiple football players.
KWTX later learned the volleyball coach, Jim Barnes, who's no longer at Baylor, maintains he did call Judicial Affairs after he was made aware of the incident, and in a sworn statement obtained by KWTX, Barnes said he thought Briles "handled the matter honorably and with the serious attention it deserved."