Baylor benefactor calls for patience, understanding, more information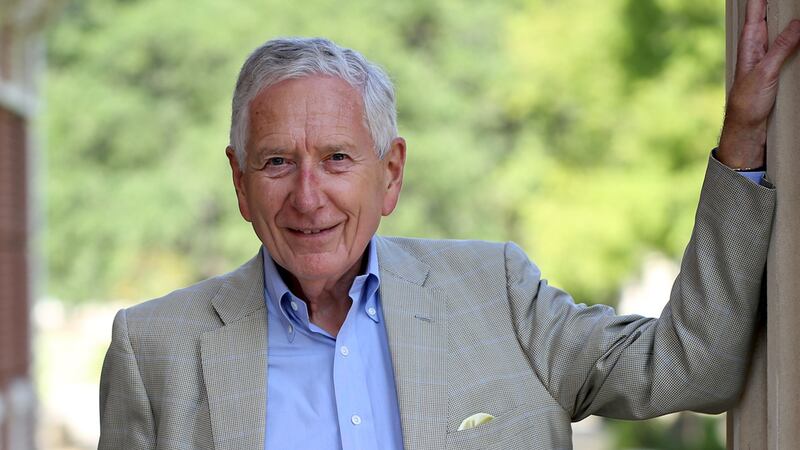 Published: Sep. 9, 2016 at 9:13 PM CDT
Drayton McLane, the billionaire Temple businessman whose multi-million dollar donation paved the way for construction of Baylor $260 million riverfront stadium, which now bears his name, told KWTX Friday in an exclusive interview that more information needs to come to light about the investigation of the school's sexual assault scandal to fully resolve the situation, particularly for the victims.
"This is a really ongoing difficulty that (requires) a little more patience and a little more understanding (so we can) see how we can resolve this for the best of everyone, but particularly for the victims."
Baylor and Pepper Hamilton, the independent law firm the university hired to investigate the scandal that engulfed the school's football program, fumbled, according to university insiders and secret recordings of meetings with athletic staffers obtained by KWTX during a months-long investigation, the findings of which suggest that the firm's investigators came to Waco with an agenda to purge members of the football program and had a racial undertone in their line of questioning.
On May 26, saying they "were horrified by the extent of these acts of sexual violence on our campus," Baylor regents reassigned Chancellor and President Ken Starr, fired head football coach Art Briles and put Athletic Director Ian McCaw on probation after sitting through a lengthy report of the law firm's findings.
On Friday however, McLane, a 1958 Baylor graduate who served on the school's board of regents for 18 years and as chairman of the board from 1988-2006, and who's now a regent emeritus, praised Briles as a man of high integrity and Christian values and applauded KWTX for its reporting.
"I thought that represented a story that had not been told. And I think more details need to be brought forth and we need to be more open with the public of what the real issue was and how the board reached these decisions that they did," he said.
He says more information needs to come to light because "we need to come to better conclusions."
McLane, as a regent emeritus, is allowed to attend board meetings, but may not vote.
Because of a scheduling conflict he says he heard only a few hours of Pepper Hamilton's oral presentation to the board and says he did not know about Briles' termination until after the university announced it.
"I have not been privileged on the (Pepper Hamilton review) in knowing really what they say the issues are. I just know Art in the times I have dealt with him. High integrity, Christian values that he expressed to me and I heard that constantly at the University of Houston. Boy, they were brokenhearted when he left to come to Baylor."
"I didn't have the knowledge the board had so I can't speak on the issue of Pepper Hamilton, but I just think the entire story needs to be unfolded in what the real issues are. The victims, the young ladies, but there are others at Baylor that this has been very difficult for."
"It's sad, the victims, boy, my heart is broken for the victims, all the people that were involved," McLane said.
"This has been very difficult for everybody. Difficult for the board and for the leadership at Baylor University and so we need to come to a conclusion--a fair conclusion that helps resolve this and determine how we can move forward."
McLane said his relationship with Briles started back when their professional careers crisscrossed while Briles was the head coach at the University of Houston and McLane owned the Houston Astros.
He says the Art Briles the media has portrayed in their coverage of the scandal is not the Art Briles he knows.
"He is very sincere, very personable human being and he is very competitive wants to win, but I always felt like he talked more than anything about building lives of the players that have played for him. And he talked about a number of players of where they have gone. Not only to professional football but success in life," McLane said.
McLane made the largest capital donation in university history in the spring of 2012 for the 45,000-seat stadium.
He had been considered a likely source for the lead donation for the new facility since November 2011 when he sold the Houston Astros, which he had owned since 1992, to a group of Houston investors for $610 million.
The McLane family was granted naming rights for the stadium, and at the time chose Baylor Stadium.
McLane said his family's style has been to be "very modest about something like this."
But in December 2013, regents voted to change the name in McLane's honor, and McLane said his family agreed to the change after talking with top school officials.