Baylor receives largest donation in school history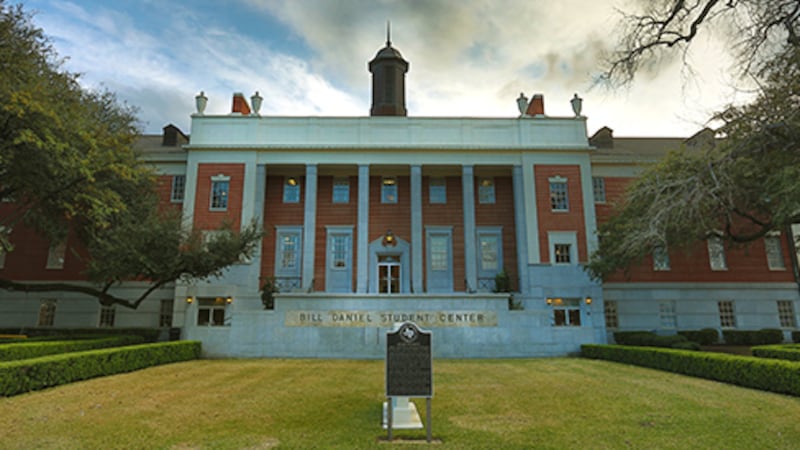 Published: May. 4, 2019 at 8:30 PM CDT
Baylor University announced Saturday it's received its largest donation ever, a gift of $100 million.
The donation is also the largest given to the Give Light campaign.
Baylor said the donor chose to remain anonymous, with a large part of the money being used to create a matching fund to launch the Baylor Academic Challenge.
The Baylor Academic Challenge hopes to maximize Baylor's investments in promising research and academic programs by matching dollar-for-dollar additional donations to fuel Baylor's academic enterprise.
"We are deeply grateful to these members of the Baylor Family whose spirit of generosity and undying love for Baylor and its Christian mission will galvanize support from others who will come alongside and invest in Baylor, our strategic priorities under Illuminate and our faculty and students in areas of greatest need and significant impact," Baylor President Linda A. Livingstone, Ph.D., said.
Last month, the Sunderland Foundation provided a $15 million gift to Baylor University earmarked for renovation and restoration of the historic Tidwell Bible Building.
The renovated Tidwell will house the Sunderland Academic Center, which includes space for small- and large-sized, flexible classrooms to enhance teaching, administrative and faculty offices – currently spread throughout the building – consolidated into common spaces that creates synergies in collaboration, research and programs.
It also will provide greater accessibility and modern infrastructure throughout the building to enable technology-enhanced learning and group meeting and work spaces plus a graduate student workspace to facilitate greater engagement.
The space also includes the high ceiling of Miller Chapel and maintains the beautiful stained glass windows that extend the length of the structure.
Since publicly announcing the billion dollar campaign, the university said it has raised $692 million from 53,000 people or groups contributing, which has established endowed funds for 17 faculty chairs and professorships, funned 411 scholarships and 129 funds for growth priorities.