Blue Bell ice cream truck overturns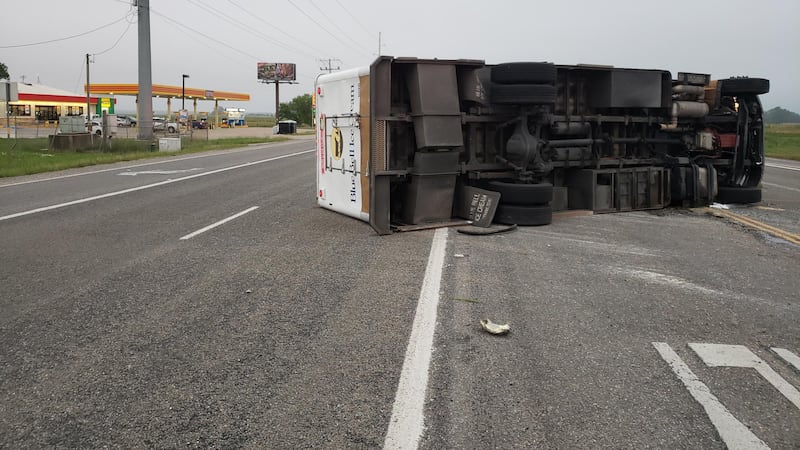 Published: May. 17, 2019 at 1:57 PM CDT
A Blue Bell truck overturned in Burleson County early Friday morning, slowing traffic in the area.
According to the Texas Department of Public Safety, the driver was heading north on FM 50 and took the turn onto FM 60 too fast, flipping the truck.
The driver had minor injuries and was treated at the scene.
Authorities said if the truck's refrigerator unit had any damage, the ice cream would be thrown away.