CAST for Kids' event held out on Lake Waco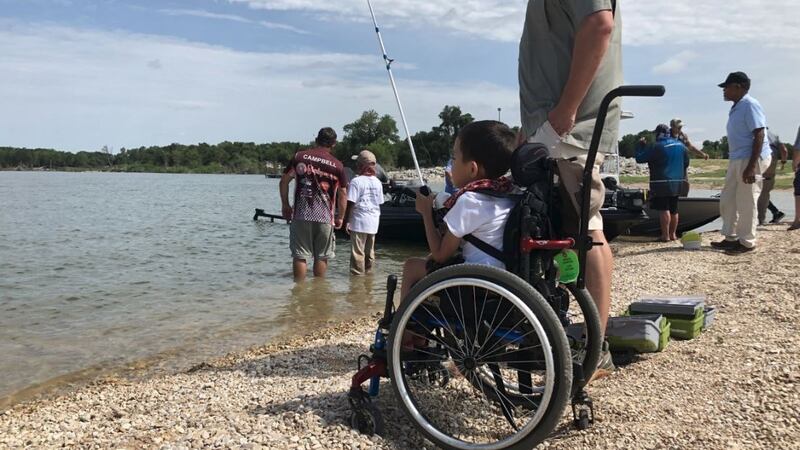 Published: Jul. 6, 2019 at 7:13 PM CDT
More than 40 special needs children had to opportunity to go fishing, boating, and enjoy time with family at the annual 'C.A.S.T for Kids' event held on Lake Waco.
C.A.S.T. is an acronym for Catch a Special Thrill.
The event provides children with special needs a rod, reel, tackle box, and award for participating.
"You remember when your child catch their first fish, it's a special moment no doubt about it," says organizer Jim Behnken, "when you see a child in a wheel chair, or with Down Syndrome do that (catch a fish) it's amazing."
In addition to fishing children were also being taken on boat rides with fisherman and game wardens.
The event has been going on annually for three years, and Behnken says they have 19 more like it across the state.