Central Texas boy wounded in church shooting is 'a tough cookie'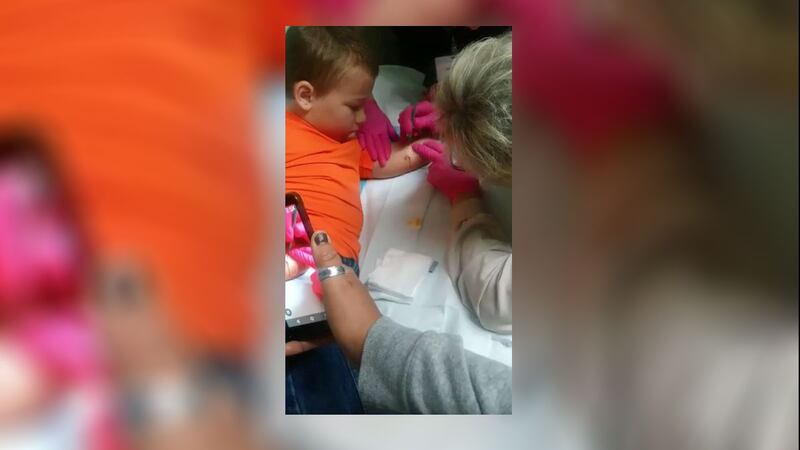 Published: Apr. 2, 2020 at 4:54 PM CDT
A Central Texas boy who was grievously wounded in a shooting rampage at a Texas church more than a year ago continues to recover, and he's "a tough cookie," his mother says.
San Saba first grader Ryland Ward was shot once in the shoulder, twice in the stomach and twice in the leg on Nov. 5, 2017 inside the First Baptist church in Sutherland Springs near San Antonio in a massacre that left 26 parishioners dead, including Ryland's stepmother and two sisters.
Ryland's injuries led to multiple surgeries and a more than two-month long hospital stay in San Antonio.
His last major surgery was removal of a colostomy a year and a half ago.
He returned to the doctor this week after complaining about pain in his arm.
His mother, Chancie McMahon, discovered a knot.
A doctor determined that bullet fragments had started to work their way out of his body and caused an infection.
"It bubbled up almost like a boil," Ryland's McMahon said.
"I freaked out but my baby is a tough cookie. Come to find out it's a bullet fragment trying to exit his body."
"We knew he had fragments inside his body, they never said anything about his arm they were more worried about his stomach which suffered the most severe damage," Chancie said.
Monday doctors were not able to reach the fragment, but were able to drain the infection and will check again in two weeks.