Central Texas native played major role in Trump victory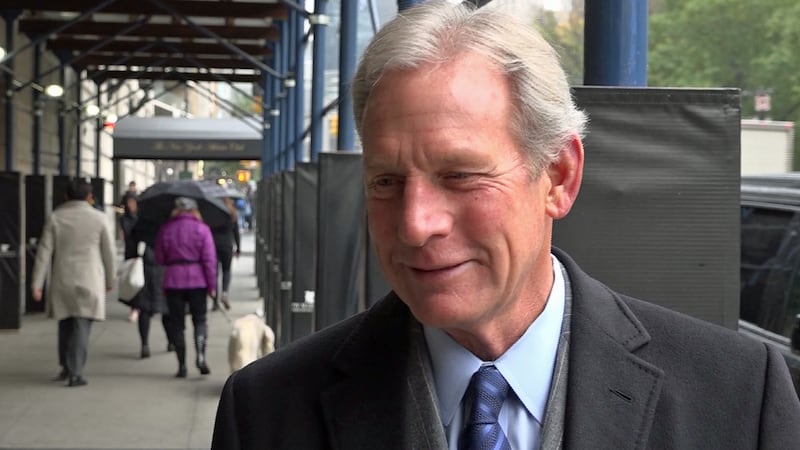 Published: Nov. 9, 2016 at 5:21 PM CST
Waco Native Roy Bailey says Donald Trump's victory in the presidential race was a "dream come true" and one he wishes his politically active father, who lived in Waco, could have lived to witness.
Bailey served as Trump's National Finance Committee co-chairman and was in New York City with the Trump campaign on Election Day.
He says his road to this presidential campaign started when he was a young boy in Waco.
"I got started in politics as a little boy," Bailey said.
"My father, Bill Bailey, was very active in politics in Waco and in Texas and he got me interested," he said.
"He was the chairman of a Texas senator named Grant Jones and he took me on the bus rides and we put out yard signs and put on bumper stickers and he got me excited about it and he taught me the sport of politics," he said.
Bailey was born in Waco in 1954 and graduated from Richfield High School in 1972.
In 1976, he graduated from Southern Methodist University and settled in Dallas where he's now CEO of Giuliana Deason Capital Interests, LLC.
He also co-owns Waco funeral home, Wilkirson-Hatch-Bailey with his two brothers, Hatch and Wes.
He also served as former Texas Gov. Rick Perry's national finance chairman.
Bailey watched election results at the Trump Headquarters in New York City and said when more states started turning red, particularly Florida, the crowd was electric.
"They were jubilant, they were cautious, taking one step at a time. One state at a time. And then they could see it happening and we could feel it and it just crescendoed."
Bailey says he hasn't considered if he would serve, if asked, in a position with Trump at the White House.
"I haven't thought of that honestly," Bailey said.
"You do this for the country and for the person you believe in and the cause so that's really been all my efforts."
And when asked about the significance of the Trump victory for him personally, Bailey went back to his father.
"I learned it from him. It was a passion for him. I only wish he was here today to see this great triumph."
Bailey's father served on the Baylor University Board of Regents for 19 years at one time was vice chairman of the board.