Changes to Texas child support law take effect Saturday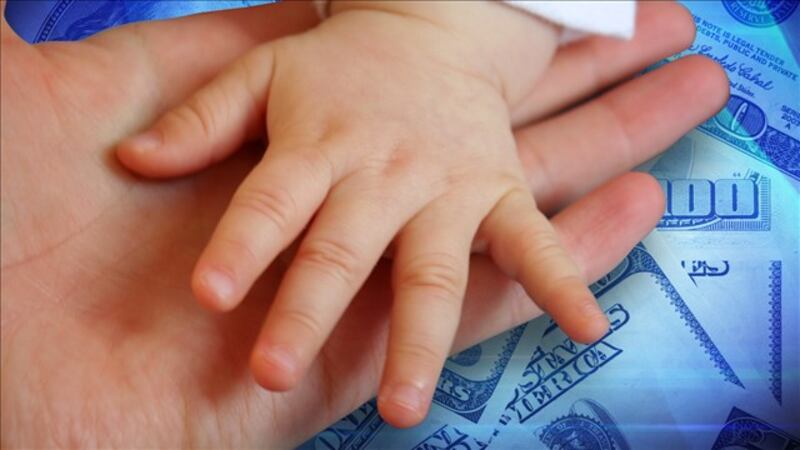 Published: Aug. 29, 2018 at 6:13 PM CDT
Important changes to child support will go into effect Saturday in Texas.
According to the Texas Attorney General's Office, there are 23,634 open cases in Bell County that have child-support obligations.
Legislative changes may result in higher payments for all of them.
In 2015, Texas Senate Bill 550 passed requiring those who pay child support to also cover their children's dental insurance in addition to health insurance payments that child support payers are already required to cover.
Also, making changes to child-support orders that don't fall under the state's family code guidelines will become much harder.
This applies when parents have come to their own agreement rather than having a child support order imposed on them by a court.
Effective Saturday the only reason a parent can ask to modify one of these orders is if the circumstances of the child or other person affected by the payments changes "materially and substantially."
"A party who is paying child support, if there's a difference in their income--for example, their income has gone down--they can actually go back to court and show that substantial, material change which affects the parties and ask for a modification," says Steven Walden, a family law attorney with the Carlson Law Firm.
"Conversely, if there is an increase in income, either party, even the person who's obligated to pay child support can actually go back to court and ask for an increase in child support."
Walden says payers may offer to go to court after an income increase to keep additional contributions on record.
Once the law takes effect, changes in payments will not happen automatically.
Parents who would like to add dental coverage to child-support payments will have to file with the Texas Attorney General's Office.
A representative of the attorney general's office said although SB 550 was passed three years ago, the state needed time to update computer systems and coding so that new payments could be processed.