Copperas Cove: 2 men facing 21 counts of burglary of vehicles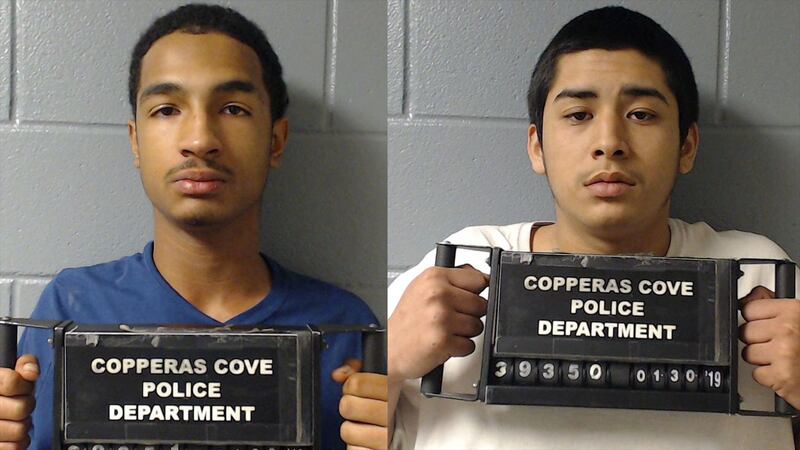 Published: Feb. 1, 2019 at 3:00 PM CST
Two men are facing slew of charges, including more than 20 counts of burglary of a vehicle after police nabbed them in a Copperas Cove neighborhood.
In the predawn hours of Jan. 30, Copperas Cove police responded to a vehicle burglary call in the 1000 block of Tyler Drive.
When officers arrived they found several vehicles hit and found two men in the area.
After a brief chase, both were captured.
Jimmy James Moreno and DeAngelo Trey Reynolds were arrested and are facing several charges including evading arrest and detention, attempted burglary of a habitation, fraudulent use or possession of identifying information over 10 under 50, and 21 counts of burglary of a vehicle.
Police say more charges could be filed.